Made in America: How AdRoll Helps a Small Manufacturer Get the Most Out of Their Marketing
Teresa Downing Owner of GO-KOT
GO-KOT is a veteran and woman-owned brand that provides durable and portable sleeping arrangements for when your bedroom isn't nearby. Founded in 1978 and taken over by Teresa Downing in 2017, GO-KOT continues to be the top choice for American-made camping cots among outdoor professionals, military, first responders, and adventure enthusiasts.
In 2016, I sold my women's clothing boutique to find a business that my husband, Michael, could be more invested in. I did government procurement and was looking to represent something made in America — specifically, made in Alabama, where we live. When I ran across the GO-KOT, I thought it would be a great fit.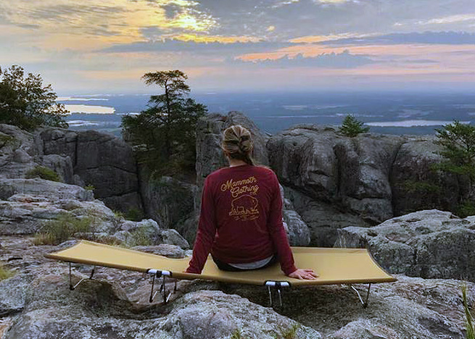 When I met the owner to ask if I could rep GO-KOT for him, he said "no." He was 82 years old and knew he couldn't keep up the business for much longer. Instead, he asked if I would be interested in buying the company. That's how I stumbled into owning a camping manufacturing business.
GO-KOT had been around since 1978, and the company's original, one-page website was still intact when we assumed ownership. Rather than focus on the then-nascent ecommerce industry, he poured his heart into building an amazing product and used all customer feedback to make the product better. While researching the company, we read plenty of reviews from families who had passed down the camping cot through generations.
We knew there was something great in front of us, and there was potential for it to become even better.
Navigating New Territory
For six months after I bought GO-KOT, the owner took me through the manufacturing process from beginning to end, so I got to know the business inside and out. He served only his loyal customer base for years rather than growing the business because he knew he couldn't keep up with a big increase in demand. He hadn't done any advertising in 12 years.
This presented several challenges as we tried to grow the company with no existing marketing plan and no marketing experience of our own. We worked with four different marketing partners with limited success. We needed a partner who would meet us where we were at, someone who would give us the insight and perspective we needed to understand our market and how to engage it. And then help us figure out which channels would work best for us to get in front of our audience and turn them into customers while having a clear picture of our return on investment. We weren't getting that — we were getting a very transactional and disconnected experience.
For a small company like mine, $10,000 is a lot of money for marketing — it could be the difference between being in the red and in the black. And that feeling of not being in control or understanding what was working or not led to a lot of sleepless nights.
We received an invoice from the last marketing company we hired, and I noticed something: They used AdRoll to run our campaigns. Once we researched AdRoll, we decided that we would like to talk to them directly.
Cart Recovery and Retargeting Led to Fast Results
Our partnership with AdRoll began by identifying the low-hanging fruit: The things we could go after first that could make an immediate impact. Cart abandonment came to mind right away. It's always bothered us that a potential customer could get as far as putting something in their cart and then just disappear.
Part of the issue for us is that we use Shopify, which has limited visibility in terms of cart abandonment. We couldn't address the abandoned cart in Shopify unless someone made it far enough through the checkout process that they submitted their email. If it happened before then, we didn't know about it.
With AdRoll, we can identify an abandoned cart much sooner in the process. AdRoll has an abandoned cart recipe that combines personalized emails and ads to remind the customer of the products they wanted. This two-pronged approach is key: Customers are 2x more likely to convert if they see emails and ads than ads alone. When they click on the personalized content, they are taken right back to the products they were browsing before. We've recovered a lot of business this way.
AdRoll also came up with a retargeting recipe that combines ads and email to recapture potential customers who browsed our website but didn't add anything to a cart. With retargeting, our products follow shoppers wherever they go online. I had a conversation with a customer recently that proved the effectiveness of this recipe.
ABC News Tonight featured GO-KOT in their "Made in America" segment that aired on May 15, 2021. A customer called me after watching the segment to complete her order. "I kept thinking I wanted to order, but I never did," she said. What pushed her over the edge? She was reading an article online, and an ad for GO-KOT popped up in the middle. My first thought was, "Thank you, AdRoll."
In less than six months of using AdRoll, we saw tangible results. We've reduced our CPA from more than $30 to less than $25. In one month, from the end of June 2021 to the end of July 2021, our cart abandonment ROAS was 26.5x. So far, our lifetime revenue associated with the cart recovery is $5,760. And we're just getting started.
Easy to Set Up and Easy to Manage
AdRoll was very easy to set up. To create an ad, all I had to do was upload some photographs. AdRoll held my hand initially and made suggestions when they saw I was trying to work with too large of an audience. They also offered templates and color schemes for our ads and helped us clear up some branding confusion between our brand and ecommerce pages.
We selected AdRoll because we were looking for a marketing platform we could manage ourselves. We couldn't afford to get burned again. With those other marketing agencies, it was never clear to us where our money went, only the overall outlay each month.
We've gotten back our monthly spend for those other marketing agencies, and we've also gained transparency into our ad spend. In my AdRoll dashboard, I can see our conversions and cost per acquisition, among other things. This can spark conversations about what we need to change or add to get the most out of our marketing budget.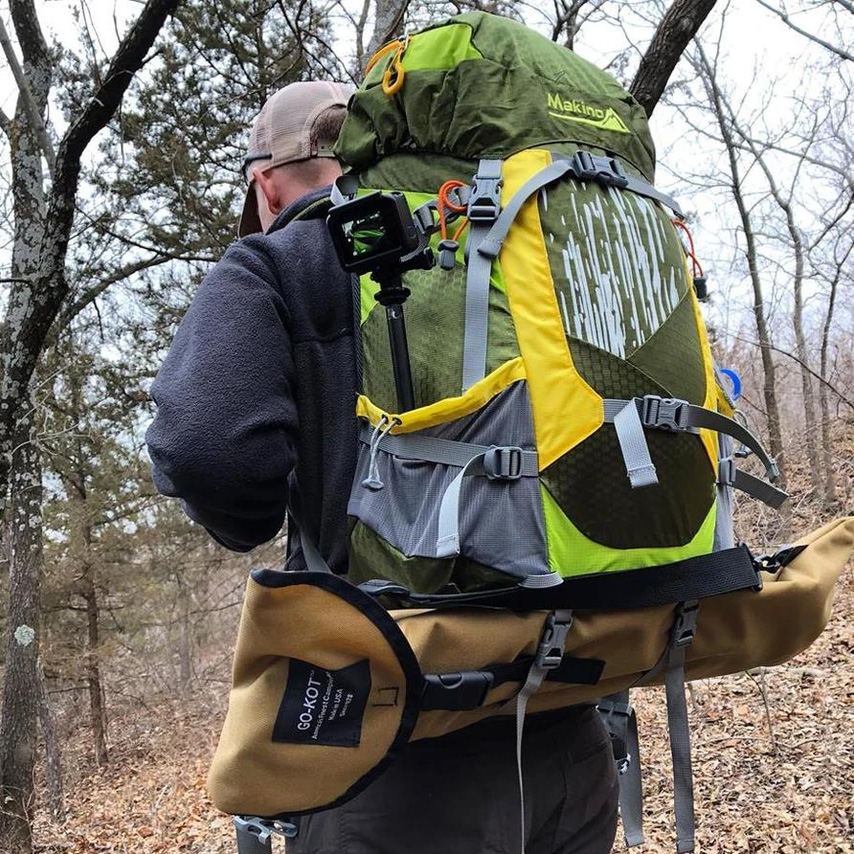 A Team Behind Us When We Need Them
Not only do we lack marketing backgrounds, but we don't have the time, energy, or budget to devote to learning everything ourselves. When we tell people that we make the GO-KOT here in Alabama, we mean it. The metalwork and fabrication, along with the fabric cutting and sewing, is done right here in our shop. We have our hands on every product that leaves our facility.
Any small business owner has to wear many hats. Even though we chose AdRoll because it was easy to manage, in our case, it's nice to set a marketing plan and have someone else take care of it. Even the Shopify integration was easy for me to set up. Through that integration, not only did we get better visibility into cart abandonment, but we got better insights into who our existing and potential customers are, which allows us to target them better.
In a few clicks, I can set up or change a campaign myself, but I also know that if I have a question, AdRoll has our backs. I am pretty old school — I'm used to calling someone on the phone and getting an answer right away. AdRoll is very responsive, which makes me feel like my business matters to them and they're invested in our success.
I Know Our Marketing Dollars are Creating New, Loyal Customers
I suggest AdRoll to any small business owner who thinks they can't afford a marketing agency. Now, I'm confident that we are making the most of our marketing dollars and staying in front of our customers.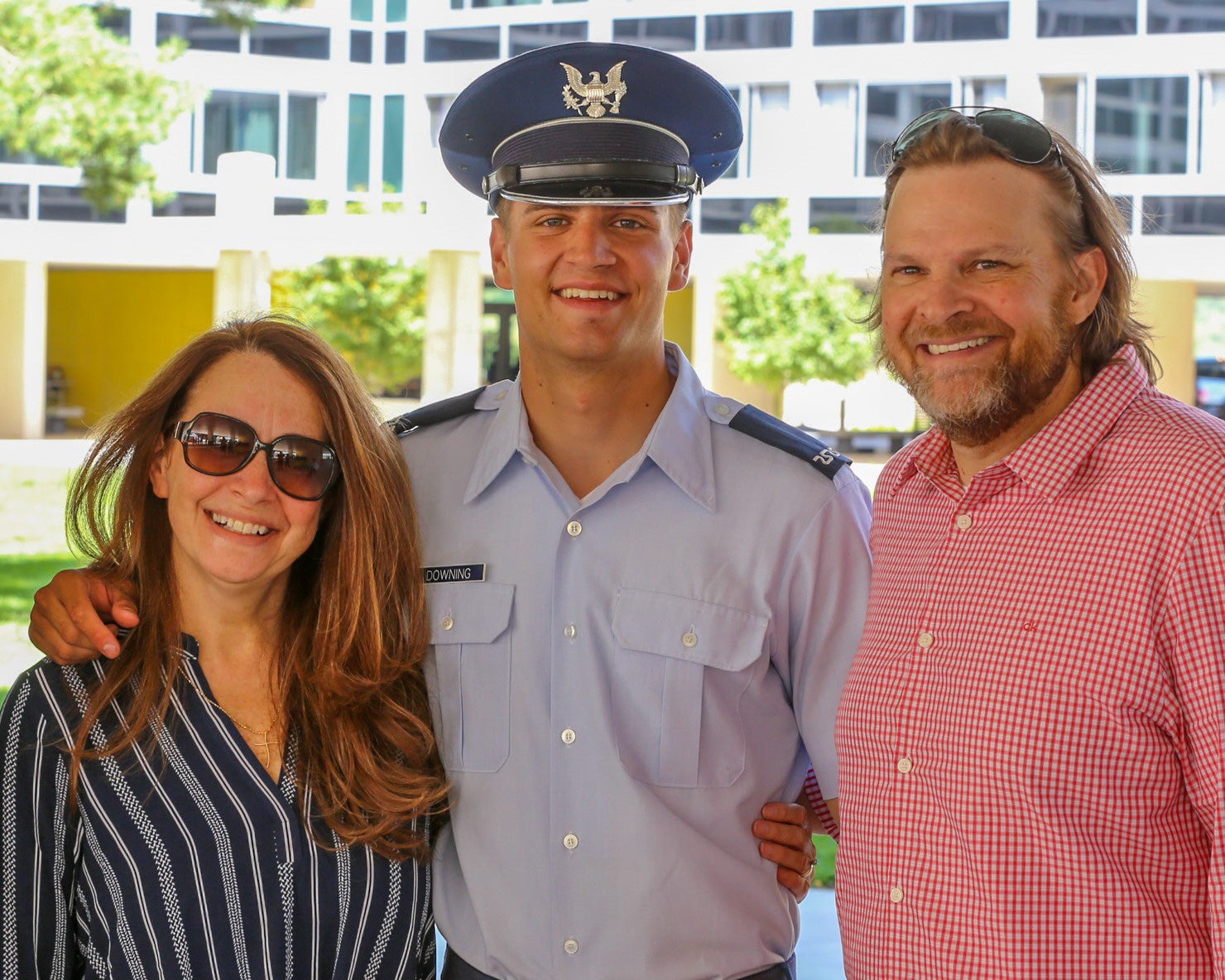 When we first partnered with AdRoll in March 2021, our website received only 100 hits a day. After our TV interview in May, we received upwards of 20,000 hits a day. Within six hours, we did as much business as in the first five months of 2021. Without AdRoll, we would have missed out on the opportunity to fully capitalize on the publicity of that TV appearance because we wouldn't have been able to retarget and capture all that traffic.
We are two Air Force veterans who were lucky enough to come across a great product in the GO-KOT. It's made by hand in America and is built to last. Now, we've given our brand a boost and are in growth mode. We have a lot of new customers in our ecosystem, and we plan to convert them to loyal customers for many more generations.