Managing user consent has never been easier
Granting user consent is one of the first steps visitors are asked to complete on your site, so making sure the experience is seamless is very important. NextRoll's Consent Management Solution gives you a simple solution to address global data privacy regulations like GDPR and ePrivacy directive so you can focus on growing your business while your consumers can feel confident that they will be fully informed about the collection and use of their personal data.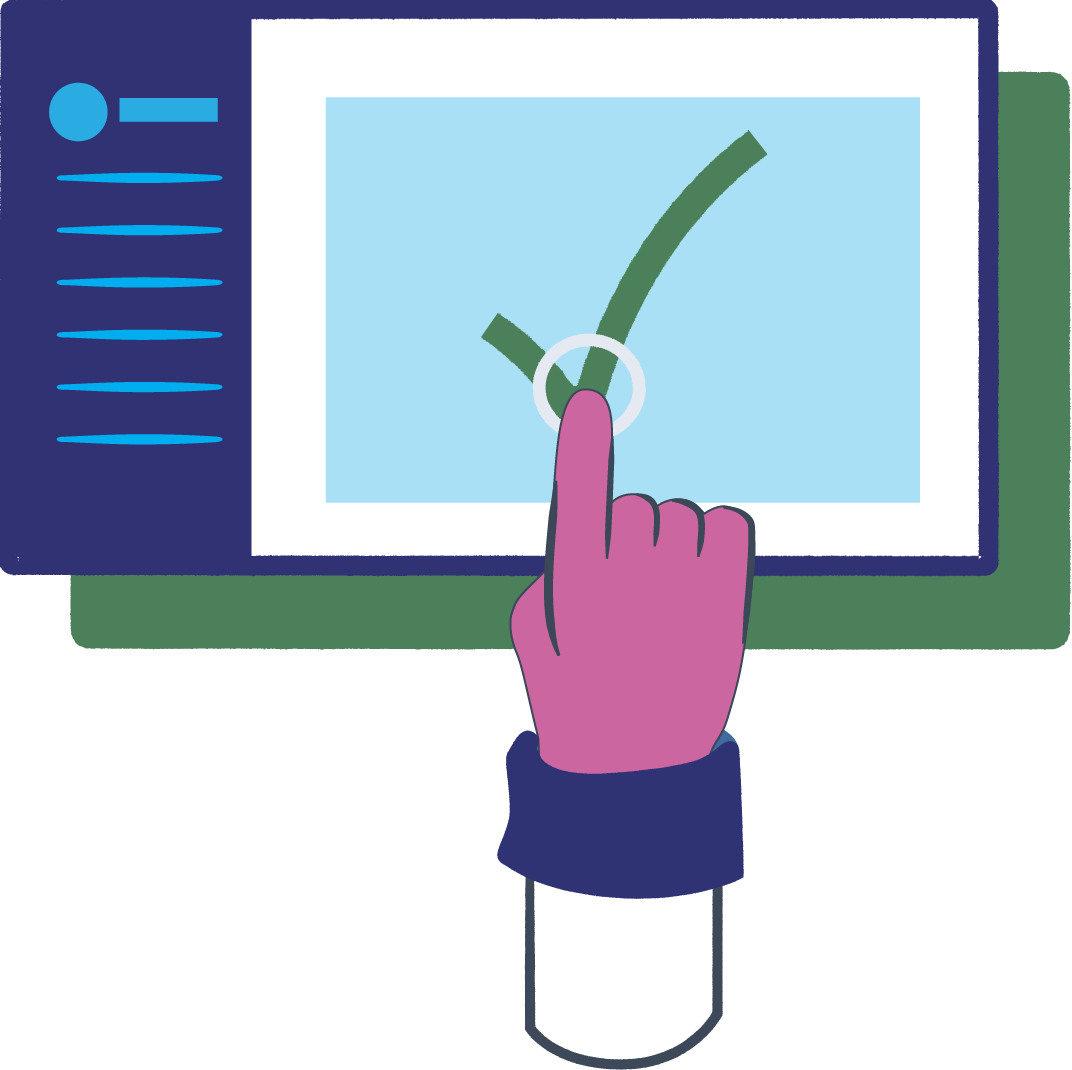 Support for English, German, French, Spanish, Italian, Dutch
Proven results with a median consent rate over 90%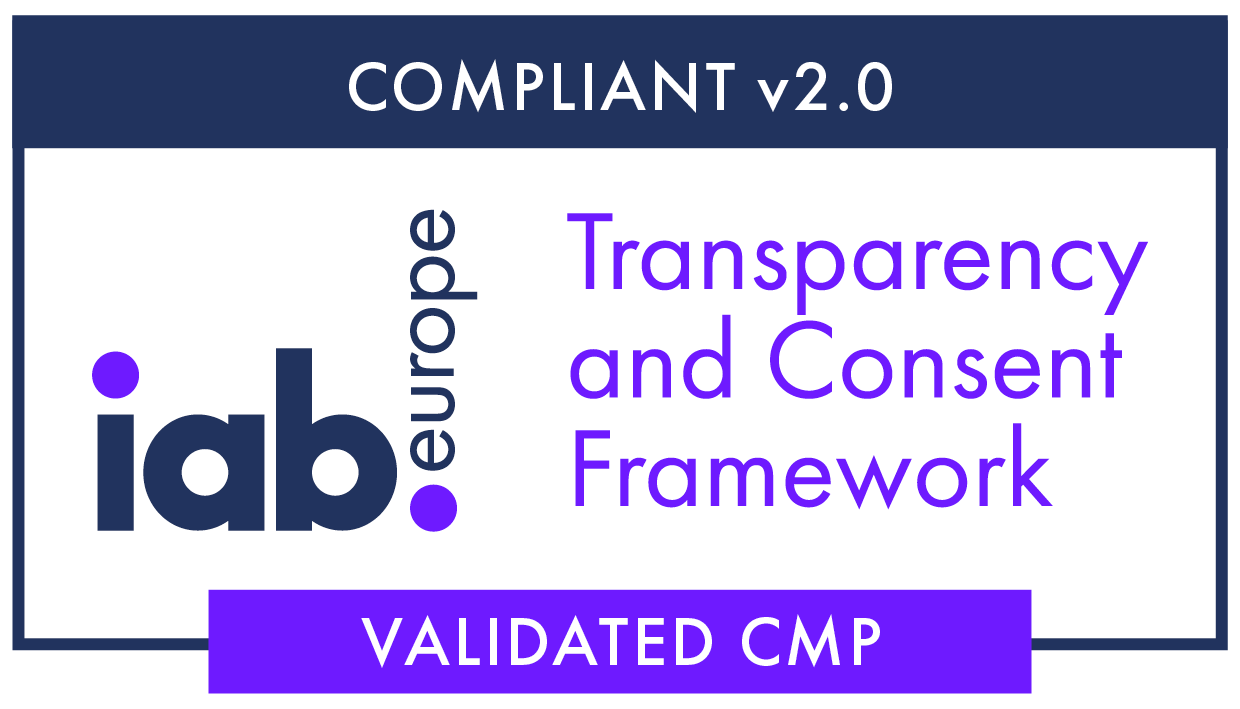 IAB Compliance
NextRoll's Cookie Consent Banner is a TCFv2.0 approved Consent Management Platform. IAB EU TCFv2.0 framework is considered to be an industry standard that sets the best practice of collection, storage and processing of consumer consent.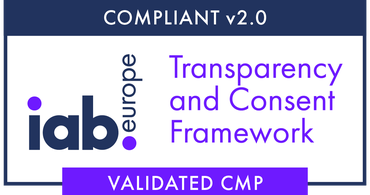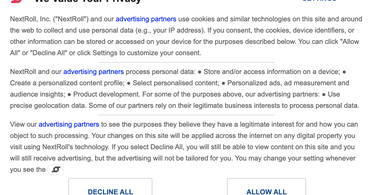 Fair Choice
The NextRoll Cookie Consent Banner provides a clear and prominent notice to consumers giving them a clear option to allow or decline cookies.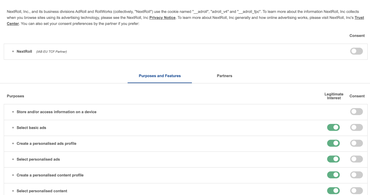 Customer Choice
Give your customers the ability to exercise choice in permitting the specific uses of their data.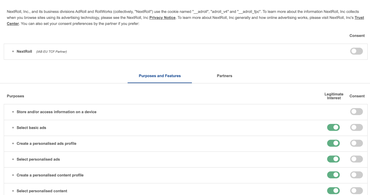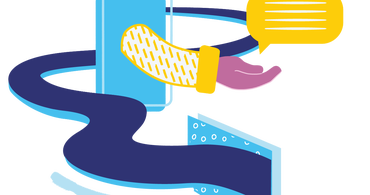 Consent Banner integration with Google Tag Manager
The NextRoll Cookie Consent Banner connects to Google Tag Manager (GTM) data layer, providing the ability to manage consent for all tags on your website, not just AdRoll tags.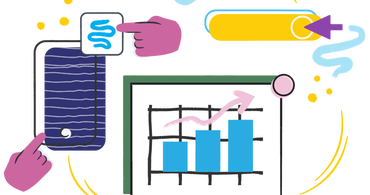 Fast Deployment
No need for additional integration. The AdRoll pixel will power both consent management and media seamlessly.