Product Discounts:
A Pricing Strategy Calculator
Running a sale? Check your profit margins and decide your discount!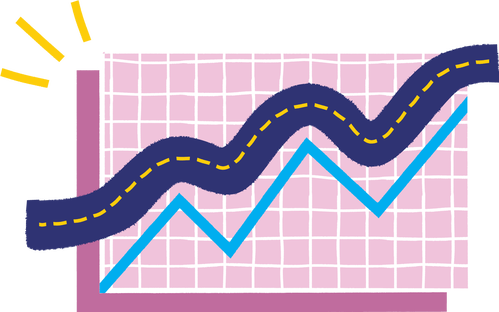 It's no secret that discounts are a great way to drive sales. The strategy behind a profitable discount takes some planning, though, since we want to drive sales without reducing our profit margins too much. If you're not sure what your profit margins look like on an item when you take a percentage off their original price, start with this quick calculator.
Not sure how to create a promo or discount? Start with our guide here! ✨
Discount Calculator
Plug in the cost of the item and the markup, then experiment with different discount percentages and see how they affect your sale price, profit, and gross margin!
Sale Price
Original
$0.00
Discount
$0.00
Profit
Original
$0.00
Discount
$0.00
Gross Margin
Original
0%
Discount
0%
Definition of terms:
Cost of Item: How much it costs to manufacture the product.
Markup: The amount of overhead and profit added to the production cost.
Holiday Discount: How much you're planning to discount the product for the holiday season (as a percentage).
Sale Price: How much the customer is paying.
Profit: Your revenue minus the cost of the item.
Gross Margin: The higher the number, the more profitable your business.
Beyond these calculations, keep these tips in mind as well:
If you can't afford to discount your products, explore alternative deals such as free shipping, extra loyalty points, or small freebies added to every order.
Be careful about discounting popular products — you want to ensure you have enough inventory at hand to last the entire holiday season.
Keep your discounting strategy as simple as possible — nobody likes having to calculate prices in their head!
Now that you've calculated your profits, it's time to launch the ad campaign that features your discount targeted toward your ideal audience. Promote your discount + items, learn what works, optimize your campaigns, and report on your success, all in one place. The AdRoll platform saves you time and money. Get started today!