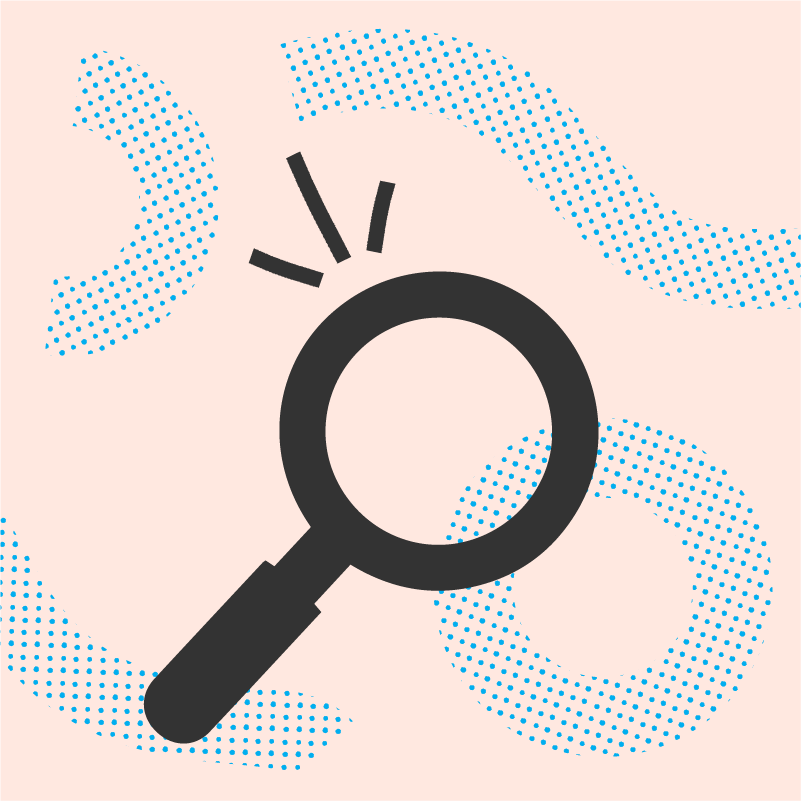 S1:E
Advice and Reflections From Ambitious E-Commerce Leaders
The benefits of going D2C are many - it eliminates the barrier between your company and the consumer, you have greater control over your brand, reputation, marketing, and sales tactics. Plus, you can be agile to make changes and engage and learn directly from your customers. A little advice can go a long way, so in this episode, we'll hear from some ecommerce leaders who have "been there and done that" and launched A D2C company. Interviews and advice from PurePressure, Jesse Vaughan, Pumpkin Pet Care, Doughp, Horti, Good and Bed, and Companion Medical.
AdRoll: This is Unrolling E-Commerce. On today's episode: Advice and Reflections From Ambitious E-Commerce Leaders.
PurePressure: What is it your audience actually wants to hear from you?What do they need to be educated on? And creating content that you know is actually going to get people to tune-in and that's you know, that's a multi-day conversation in and of itself.
Good and Bed: We started making more small-scale yet scalable experiments on the marketing side. Really looking at what other people were targeting and not targeting that, and I found a couple of interesting spots that have now proven to pay a significant amount of dividends I would say, specially given the amount of ad spent we did.
Jesse Vaughan: Adhering to your customer and crafting messaging and marketing that really puts them in the forefront of your mind. I think if you take that as the first step and you derive everything from there, it makes it much easier to have full buy-in for all of your customers and your external pieces that you're creating, but also internally.
AdRoll: The benefits of going direct-to-consumer are many. It eliminates the barrier between company and consumer, you have greater control of your brand, reputation, marketing, and sales tactics. Plus you can be agile and make changes and engage and learn directly from your customers. While the barriers to start a D2C brand are relatively low, you have to remember you're competing against big-box retailers like Amazon, Target, and Walmart. A little advice can go a long way so in this episode, we'll hear from some ecommerce leaders who have "been there, done that" and launched a DTC brand. 68% of people say they'd prefer to learn about a new product or service by watching a short video. Although creating video content can be an expensive endeavor, many forms of video are evergreen content and can live on places like your website, for example, for many years before it starts to lose value. PurePressure provides the cannabis industry with quality, rosin extract products and have an extensive range of video and content across YouTube and Instagram. Eric Vloskky has developed a video content strategy that avoids sales talk, and digs into industry niches and a network of experts. Here's Eric's advice for nailing video content.
PurePressure: Video quality and the quality of the aesthetic and the look and feel of your brand. You know, I knew that I was going to get a lot more traction with my videos if they just looked a lot better than my competitors because it's not that hard to get a phone and record something and say something, it's a lot more work to create an edited, scripted, you know, purposeful video. So one of the big engagement strategies we've taken is just you know quality over quantity. I mean, we'll go through periods where we'll put out a lot of videos, but they take a long time to edit, and I'll give a lot of credit to Alex Carpenter who's my right-hand man and our creative lead. He's just like terrific at what he does, and that's really helped us be that much more successful is that we can drive so much more engagement by having content that just simply stands out visually. But then also it's really about right time and write content and I think it's easy and marketing to be like, well, ' this is what I want to talk about, and I'm the marketing director. I'm so excited about this content', but it's like, what is your audience actually want to hear from you? What do they need to be educated on and creating content that you know is actually going to get people to tune in and that's you know, that's a multi-day conversation in and of itself. But you know, we've done a pretty good job, I think, of selecting different types of content that we hoped would be engaging to our viewers, and then backing that up with really high quality production value and then really engaging with our audience too. I moderate all the comments. It's honestly a huge pain but you know every month or two, I'll sit down and go through all the comments, you know weed out all the really abusive negative ones and we've tried really hard even though I don't respond quickly, you know, I will always Is give a response to somebody, you know, even if they're asking a question that was literally answered in the video that they're commenting on. I will take the time to answer people and try and engage with the community. So that doesn't scale super well, like we need to hire a marketing coordinator to help me out with that. But you know actually engaging with people, answering their questions, being friendly being professional, you know, not getting sucked down by the trolls and the weirdos that show up. That's really helped our engagement and helped our subscribers.
AdRoll: Brand identity isn't a logo or an advertising campaign. It's a way of brand presents itself in the market and interacts with its audience. It covers everything from product design, to audience targeting, employee relations, and customer support. A strong brand identity is a coherent one. It provides consistent, logical, and satisfying customer experience that fulfills the promise of the company's unique value proposition. Jesse Vaughan is the Head of Creative at AdRoll, and is overseen rebranding and multiple product launches. He gives his advice on creating brand identity, and securing internal and external brand buy-in.
Jesse Vaughan: Staying true to yourself as a company or you know, the values that you're establishing as a company, and also staying true to your customers. I think all the way from the Apples to to the Liquid Deaths, they're really considering their customers and the messages that they want to send to them, and how they're marketing to them. And they're not making assumptions. They're not going down really complex paths, they're just identifying who they are, their values, and then crafty messages to to support that. I think really, that sounds super easy and straightforward to kind of lay out there, and honestly, when you get to the point of creating logos and resources materials and that stuff those are arguably much easier, once you establish your core values and your audience, but those pieces are extremely difficult. So I think that's the main challenge with any brand, is making sure that you're resonating but also staying true and adhering to your customer, and crafting messaging and marketing that really puts them in the forefront of your mind. I think if you take that as the first step and you derive everything from there, it makes it much easier to have full buy-in for all of your customers and your external pieces that you're creating but also internally. I think that makes that message a lot more palatable internally. (There is) No sense in duplicating the work in that we're going to have this particular external message and then we now need to remind everyone in a different way, you know, how we're bought-in internally. So I think if you can see and feel excitement from a brand, you know outside then you'll be able to have that resonate internally and that obviously is a lot easier said than done. But again that goes back to the challenge of understand your customers and crafting a message to really connect with them. Those are really again, very straightforward but a very difficult things to buy into. This a struggle that, and a challenge that we faced at AdRoll internally over the over the past, but it's one of those things that just comes from developing and building brands. It's just one of the natural progressions of making sure that your continue to build and elevate your presence. So hopefully, if you're doing a great job of putting your customer first, then you shouldn't have as much difficulty making sure that your messaging is resonating and everything's coming back down internally, but it's very important for those things to be aligned, for sure. It does take experimentation. Going out there and figuring stuff out, finding your own voice as a company and can't stress enough making sure that you're listening to your customers. Taking their input and feedback and knowing the audience you do speaking to, because at the end of the day if your brand could be, you know, any scale any amount of detail or polish put to it but as long as you're considering your customers opinions and really crafting messages for them, and considering them, then you'll have you'll have a successful brand.
AdRoll: Pumpkin is a pet insurance and wellness company that launched April 30th 2020. While there are certainly other pet insurance options out there at the time, Elizabeth Dimond, Head of Marketing for Pumpkin, said they saw a few critical gaps in the marketplace and shares her advice for launching a company, product, or service.
Pumpkin: So press is certainly one key way for people to learn about the brand and certainly very very important. But I think as you know, we think about marketing especially, you know, I've 20 years, I've been working in marketing my whole career. So I've been in marketing for 20 years at this point. I've worked in a myriad of different industries, company sizes. I've also worked during two other recessions, so kind of having a couple of other recessions under my belt also has been helpful in terms of level-setting, kind of, what to expect in these types of situations. I think what's really positive and also just in terms of how I think about marketing more broadly, so I'm always a firm believer that you can't put all of your eggs in one marketing channel or marketing basket. While press is important. We couldn't just rely exclusively on press to help generate buzz and awareness of Pumpkin. We have taken kind of a more multi-prong approach of how to get the word out about Pumpkin. So we use our press efforts alongside, we've been building out communities, organic communities on Instagram primarily, as well as Facebook and Pinterest, and we've done a fair amount of experimentation in our beta phase on the paid ad side particularly, like on Facebook and Google, so we were able to kind of get a lot of really good learnings and our beta phase to help us scale and think about how we can you know, accelerate our growth even in today's environment.
AdRoll: One of the advantages of being direct-to- consumer is that direct communication with your customer, and the ability to get direct information from your customer. Kelsey Moreira from Doughp, yummy and safe raw cookie dough, gives advice on launching a brand with an authentic voice and a concept and product that has been well researched and surveyed.
Doughp: Creating a product that you love is like the first step there. I've always found that marketing for Doughp was really easy because not only do I love the product and still eat it today, I have a pint in my fridge right now, but I made a brand that markets to me. I am part of our target audience. So in that sense, it really can help. I understand if you're you know working for different companies and whatnot, that you didn't create trying to put yourself in your customers shoes is super important. Yeah, I recommend just getting deep into customer feedback and doing some interviews or surveys like we did some surveys recently on a new package design were working on and while you know, like I said, I am part of our audience I've living and breathing this every day. So getting outside perspective. I think we had it was like $300 or something to do a 500-person survey getting a bunch of you know, random participants in our demographic and really helpful stuff where I was like, oh my gosh. I never thought of that. I don't I didn't look at it and think that, so when you're really having to make big decisions, it can help to just truly go out and facilitate some customer feedback. Yeah read up on what they care about what they're worried about what their spending habits are like lately. Try and just be in the know with resources and things that they would be reading. So you're kind of absorbing the same same info and you can know what they're looking for and better market your product. And lots of just like proving out that people really did like this concept before jumping into brick and mortar, which is something I constantly advising people who are like 'I want to open a restaurant tomorrow. I'm just going to do it', it's like, before you invest make sure people love your idea or love your recipes. I found a lot of the success with Doughp on the marketing side has just been from me also being a super consumer, you know, I have always loved and paid attention to what it was that drew me to different brands that I liked. Was it what did they do talking on social media? How was the voice? How did that speak to me? The authenticity of some brands really reached out and I wanted to create something that embodied that. It was funny because back at my Intel product marketing days they were always editing my copy saying like 'less exclamations points!' you know, 'you sound too excited. It's too much excitement. You got to tone it down'. And then finally when you go and build your own brand,it's like exclamation just like crazy. I was like, I just wanted to be fun. I just want people to have a good time whether they're reading about Doughp, telling someone else about Doughp, eating Doughp, whatever it is, I just want you to feel good! So I hope that comes across the marketing.
AdRoll: Many successful direct-to -consumer brands offer their customers subscription packages. The subscription model helps to save your customer's time, effort, and money, and it also helps you achieve a better customer retention rate. Whether it's the form of a video streaming service, a software as a service product, or a consumer good, it's a great way to keep your customers invested in your company by giving them a service that they need at an affordable monthly price that produces a consistent revenue for your business. Founded in Brooklyn, Horti takes a high-tech approach to the classic dilemma facing modern homeowners. 'What kind of plant should I buy? And how do I keep from killing it'?! The company offers a highly tailored plant subscription box service that pairs potential 'plant parents' with the right plants, and builds customers plant knowledge and confidence. Horti's CEO Puneet Sabharwal, explained that the company grew with no marketing by being a service that few others provided and appealing to some very specific niche buyer needs.
Horti: Because our focus was never really on retail, the way that we build out our retail model was primarily meant for mostly as an introduction or more of a marketing thing for us, because the way that we build out our retail store was primarily as experiential store. It was more that 'hey come in and see what it feels like to have a lot of plants'. We weren't like really looking to convert people immediately. That they walk in and buy a bunch of plants and take it out. So we haven't really been relying on retail that much. This is all to just basically say that I think from the beginning of starting this journey, from starting Horti, we have always been so focused on building a more sustainable online presence, and it also allowed us to kind of like, keep our overheads really low. And also the revenue was like completely tied to our online sales rather than the sales that we were making retail. So we realized that I think, the work that we had done, or the foundation that we had created in the last three years was already pretty good for setting up the online business. You know, we started seeing results pretty quickly. So in March other than going down in sales we were able to scale up almost like 3x. I think like some of the things that we had to kind of like assess and change because of the pandemic were were mostly around the operations. Primarily around like how do you like basically bring in more people? Like, we have to create a safe environment or people who are working here and people that you are sending the plants out to, but ultimately I think all to say that the work we had already put in in the last three years of building out a platform, that's primarily a plant company, that's mostly relying on online sales has been playing out and has been paying out really well.
AdRoll: For companies that decide to use a 'hybrid model' and sell wholesale to retailers, as well as directly to individual consumers, there can be a balance of maintaining partnerships while extending your D2C offering. Selling direct-to-consumer essentially makes you a competitor to your partners, and you don't want to risk alienating your retail partnerships. Figuring out a profitable way forward may involve selling only specific items direct-to-consumer, or delivering wholesale shipments of high-performing products to specific retailers. Whatever the case may be, there are ways both you and your partnering companies can win. Here's Sebastain Morales, co-founder and CEO of Good and Bed, a bedding and linen company that he and his mum launched serving both wholesale retailers and direct-to-consumer markets.
Good and Bed: For us, I think the key component and one of the reasons that we've done so well, is just being flexible with our partners, you know, if you really try to build a true relationship with your partners, it all works out. The second focus is you know, a focus on product and value for retailers as a whole, you know, they want to have products that the wide array of customers but also at a good price where you know, everyone can make money. So playing with those two levers is particularly important. Really, the direct-to-consumer arm is not our largest component, but it is our highest margin, right? So you obviously want that to grow but you also have to be cognizant for what your spend is on the direct-to-consumer arm. If you're not careful, I mean you can run into a situation where you're either overspending on ads or some sort of like marketing campaign. Where at the end of the day, it's just better to run wholesale and not run that kind of distribution risk. We made a really big push the first year (for D2C), you know, we had seen all these companies in big direct-to-consumer arms in the home and bedding space, and like, just see them exploding, and we're like, you know, we can do this. I mean, it's that hard. But one thing we quickly realized that the end of day, is it's a lot of work and you know, you really have to know what you're doing for a marketing standpoint. You really have to have a lot of ad dollars and you know, we were prepared to spend but one of the things that we were like, you know, maybe there's a way to kind of like just take the slower and do it more organically with like our wholesale revenue, and I'll give my mom credit on that. You know, she really was the one who kind of saw that and finally as you know, the year closed, I was like, you know, maybe there's something to this. So we started making more small-scale but yet scalable still, experiments on the marketing side. You may be targeting different things or really looking at what other people were targeting and not targeting that, and found a couple of interesting spots that have now proven to pay significant amount of dividends I would say, especially given the amount of as spend that we did, or just marketing dollars overall. You just really got to like sit down and look at what your competitors are doing. It's really sometimes at face value not there. But once you dig a little deeper, you'll see it. So it's all about positioning the market. At least one of the things I learned with the online presence is really just if you pick up a lot of low-hanging fruit, you might be better off than trying to compete with the higher end stuff.
AdRoll: Watching competitors and identifying gaps and opportunities can bring in big business. A trap that marketers may fall into is copying other brands rather than figuring out their own acquisition funnel. Marketers that have achieved elsewhere - perhaps in Fortune 500 companies - are trained to approach problems in a certain way, with repetition of successful solutions and taking time-exhaustive calculated risks. But direct-to-consumer can't really be approached in the same way. Experimenting, testing and being agile to make decisions and challenges are all part of the positive aspects of being a direct-to-consumer company. Overall, there's no guarantee in the decisions that you make for your company. Sometimes you just have to take the risk. Here's Sean Saint, CEO of Companion Medical.
Companion Medical: Everybody now in my mind is thinking I'm now ready to respond to the next pandemic, but you know, I mean heck the 1918 Spanish Flu was in 1918. So a hundred years ago, well, I'm not really preparing for the next pandemic. that may occur in July with the exception, of course, we all worry about second waves of the virus and everything.And of course we're thinking about that. But listen, we all have business challenges whether they be a pandemic, a shift in technology, a shift in reimbursement, or managed care, and I would say that the lesson for us is historically most of these changes are subtle and you don't see them coming and you usually get left behind but COVID just smacked us in the face and said, you know, there's something going on here and you need to react to it right now. I think those of us that were the most successful are those that it's not that identified it quickly. It's just that we gave ourselves the permission to maybe be a little bit wrong but better to do something and maybe not be perfectly right then to do nothing whatsoever and just wait on it. To me that applies to not only pandemics but any other business challenge that you might have don't be afraid to I something you won't always be right but that's okay and frankly, it's called innovation. Of course, you know, I think COVID also just reminds us frankly of our humanity, right? Take care of your customers, take care of each other, take care of your employees and that applies during a pandemic but it always applies and it's a good reminder.
AdRoll: Thank you to PurePressure, Jesse Vaughan, Pumpkin Pets, Doughp, Horti, Good and Bed, and Companion Medical for featuring in this episode. Links to all of the companies can be found in the show notes. If you want to read, hear, and see more, go to AdRoll.com /resources. We have everything you need for your ambitious brand. You can also follow us on social media. Look for AdRoll on Facebook, Instagram, Twitter, LinkedIn, and now TikTok.