Case Study | Industry: b2c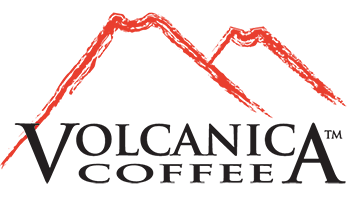 "The support from the AdRoll account management team has been great, especially early on. They've answered all our open-ended questions and actively supported us—from onboarding and beyond."
---
From the mountains of Costa Rica, Volcanica Coffee have shared their 120 different coffees to the world. They recently reached out to AdRoll to help develop and implement a comprehensive digital marketing strategy. Find out how we did just that below.
Building a digital strategy
Volcanica Coffee has been sharing their delicious brews for over 14 years, but they needed help implementing a digital marketing strategy that would attract and convert audiences.
Making online growth simple
Navigating through an industry saturated with established competitors can be a scary proposition. Founder, Maurice Contreras, was well aware of the mountain that he and his team would have to climb in order to set Volcanica Coffee apart.
'Coffee is a commodity, which means there are a lot of different businesses who sell it. We had a difficult time trying to figure out how to break out and create our own brand online,' says Contreras.
Contreras was able to get the the help he needed from AdRoll. Volcanica Coffee gained the ability to advertise online like they were a Fortune 500 company. 'The AdRoll Growth Marketing Platform quickly pushed us along the learning curve. With the help of the intuitive UI and easy-to-understand reporting, we learned how to address issues and make changes quickly,' says Contreras.
Increasing market share
As with any e-commerce business, Volcanica Coffee had a very straightforward goal: increasing their sales. AdRoll was there every step along the way.
'We've quickly learned that it was costly to gain new customers. There's lots of testing, experimenting, staying up to date with best practices, and so on,' says Contreras.
AdRoll helped Volcanica Coffee drive more sales with the help of the account management team. Contreras and his team received guidance early on and support whenever they ran into any questions. 'AdRoll has been very refreshing with their transparency. We didn't even know what retargeting was before we started. With their help, we've been able to drive more traffic, conversions, and more sales,' says Contreras.
About Volcanica Coffee
Volcanica Coffee is a specialty importer and retailer of exotic single origin gourmet coffee beans. The company is committed to offering only the finest quality coffee from volcanic regions around the world, which are wonderfully exotic and remarkable in taste.
AdRoll has generated over $7 billion in revenue for customers.
Our customers average 5x return on ad spend. Don't miss out.
Try AdRoll Free