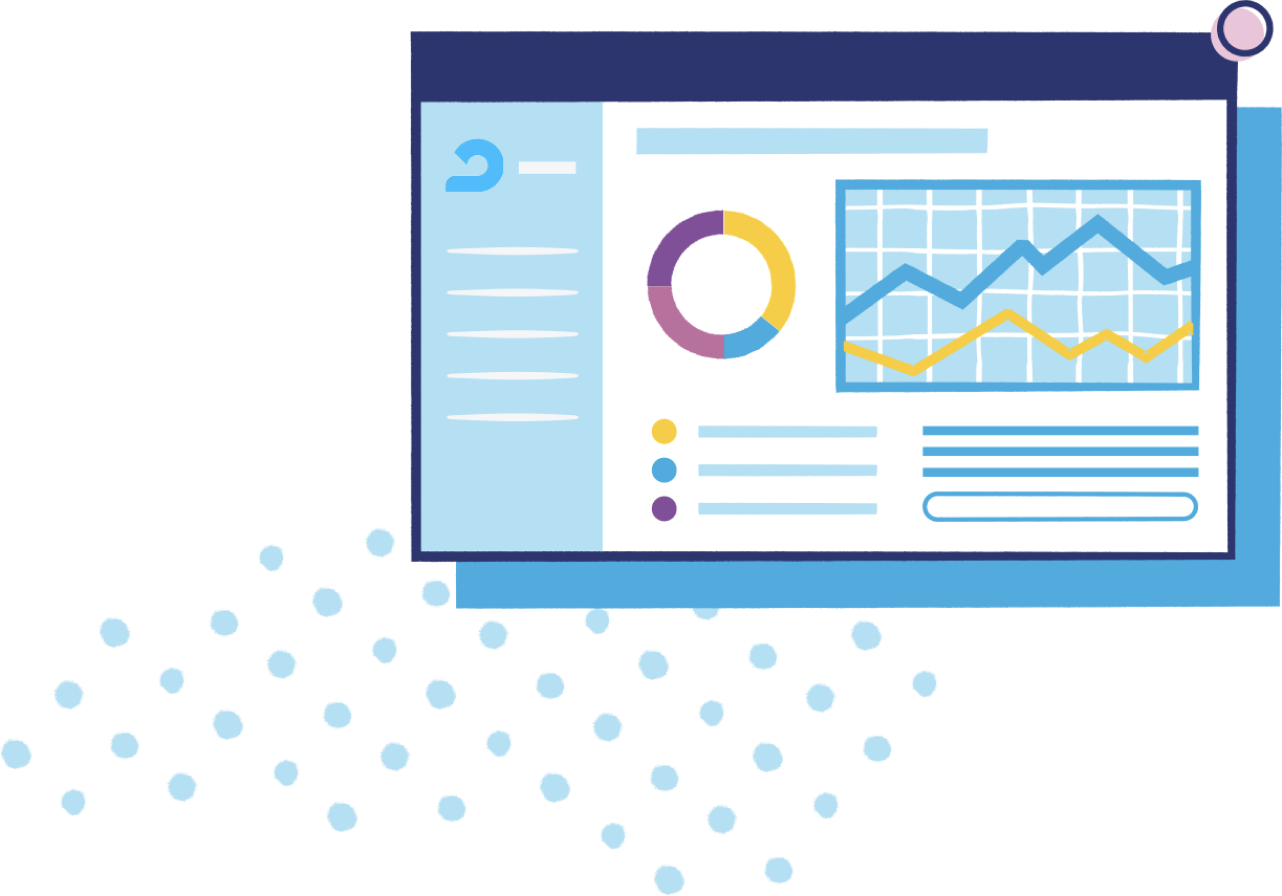 Harness the power to grow
AdRoll levels the playing field for ambitious brands and marketers by giving them sophisticated marketing technology, tools, and expertise usually reserved for the big guys.
One growth marketing platform, 37,000+ growing brands
See what other marketers can't
Know your customers better than anyone, before you've even met them. AdRoll's growth marketing platform makes it easy to find your audience, create personalized, cross-channel experiences that keep them coming back, and measure your impact, all along the customer journey.
Our IntentMap features 1.2 billion shopper profiles trillions of intent data points.
We make 80B+ AI predictions a day to engage the highest potential shoppers with the most relevant content.
You get more ways to reach customers, with all-in-one access to 500 supply sources, email, and onsite personalization.
Put yourself at the of the data
We combine your first-party data with our robust second-party and third-party data to give you unparalleled shopper insights that eliminate the guesswork and help you identify and attract people who are most likely to love your brand.
Create compelling, consistent cross-channel experiences
Unify their experience—and yours. Our AI-driven marketing platform connects and coordinates your marketing efforts across ads, email, and your online store, to support the entire customer journey, from awareness through purchase. AdRoll's unified growth marketing platform makes it easy to create cross-channel experiences that build awareness, engage shoppers, and create loyal fans, by targeting the right audiences and delivering relevant, personalized experiences.
Benefit from the digital growth marketing platform built for e-commerce brands and marketers
AdRoll works seamlessly with the e-commerce platforms and tools ambitious direct-to-consumer brands use to grow. Connect your e-commerce platform or site—including Shopify, Magento, WooCommerce, BigCommerce, PrestaShop, Squarespace and more—and let AdRoll's artificial intelligence power dynamic ads, email content and onsite product recommendations that decrease cart abandonment and increase purchases.
Plus, take advantage of endless integrations to better connect your customer journey, including popular e-commerce add-ons, email marketing and marketing automation platforms, customer data platforms (CDP), CRMs and reporting and tracking tools.
Make the move to data-driven marketing
Track, measure, and optimize the entire customer journey with multi-touch attribution. AdRoll gives you cross-channel attribution that aggregates all your campaign data, across your paid marketing channels, under one roof. Surfaces the role each interaction with your customers—across channels, events, and devices—plays along the entire customer journey, and break out of vendor silos to make smarter decisions about your marketing spend.
"AdRoll makes sure that our campaigns are executed by reaching the right people and getting the best possible placements online. We always know we're going to get great results."