Growing the World's First Television Network for Dogs with AdRoll
Increases customer retention and loyalty
15 to 20 campaigns managed at once
Optimized advertising mix to drive more subscriptions
AdRoll products used: Retargeting
Joe Meyers Director of Digital Marketing
at DOGTV
DOGTV is the world's first television network for dogs. Our programming is not just about dogs. It's designed with the help of canine psychologists to be viewed by dogs and to engage them. DOGTV started as a traditional cable television network in 2012. Today, over a million dogs trust DOGTV every month.
A dog's life used to be monotonous and miserable. Now, in the 21st century, attitudes toward our canine companions are far from where they used to be. We are no longer merely dog owners; we've evolved into pet parents who want the very best for our furry family members. They deserve love, attention, and care when we're home or away. So, how do you keep your pup feeling entertained while you're working from home, running errands, or when you just need some YOU time? By grabbing the remote and turning on DOGTV.
The Science of DOGTV
We broadcast three types of shows. Our stimulation track serves up playful and motion-filled videos of dogs and other animals to stave off boredom and mentally stimulate your dog while you're away. The relaxation track features soothing sights and sounds to keep your dog calm when alone. The exposure track helps desensitize pups of all ages to fearful situations such as traffic, fireworks, doorbells, and vet visits.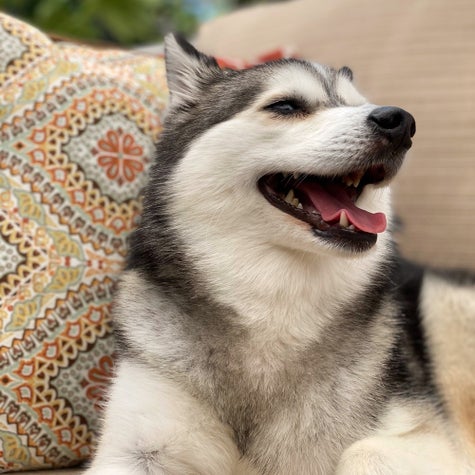 Shot from a dog's-eye view, and using sight, sound, and music to captivate canines, our 24/7 programming leverages the findings of 60 scientific studies and uses patented technology to create an immersive experience for your family's furry companion. We reduce your dog's separation anxiety without medication. At the same time, we ease the emotional burden of pet parents, who no longer have to feel guilty about leaving their pup home alone. DOGTV acts as a digital dog sitter, playmate, and therapist all in one.
Science and technology also drive our marketing efforts. Today, we use analytics and digital advertising platforms to attract and retain customers, though we weren't always this methodical in our approach. When the company launched, DOGTV was everywhere. We appeared on late-night talk shows The Tonight Show with Jimmy Fallon and Jimmy Kimmell Live!, and our founders used their entrepreneurial skills to leverage this media attention to capture the company's initial customer base.
Yet there's only so much noise you can make out of the gate. Promotion, memes, and viral stunts will get you eyeballs, but at some point, people inevitably move on.
An Audience without Credit Cards or Thumbs
I came to DOGTV in early 2019. Previously, I'd founded a marketing agency specializing in the pet industry, and I'd also worked at PetChatz, a company that makes a two-way video camera for dogs that also dispenses treats and provides aromatherapy. I understand this niche, and I knew that DOGTV had an amazing product backed by incredible science. I reached out to some folks I knew and asked how we could work together.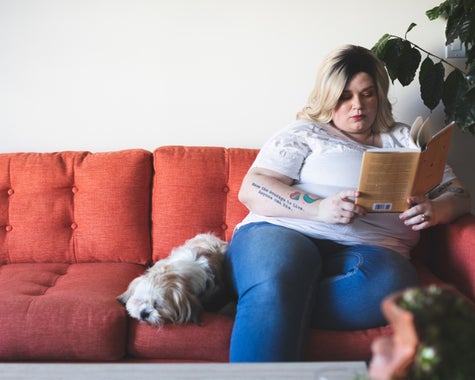 Initially, I worked on some small projects involving acquisitions and holiday promotions. After these first few steps, I started to see the full potential of DOGTV as an international brand (no translation required!), and I knew that in order to get there, we had to increase DOGTV's brand awareness and value proposition. While we knew that people were finding us, we didn't know how or why.
Plus, we have a unique challenge compared to other products and services. We have to market to subscribers, who aren't the ones viewing the content. Dogs don't have credit cards or thumbs, and they don't know how to use a browser or download an app. And unlike children, they can't see something and relentlessly ask their family members if they can have it. We had to get creative.
Segmenting our Shoppers with AdRoll
I laid out my vision and was hired as DOGTV's full-time director of marketing. One of my first decisions was to begin working with AdRoll. I already knew the product from previous marketing gigs, and I wanted to start small before scaling. So, I went after the low-hanging fruit and ran a few retargeting campaigns to test the platform, before moving on to their brand awareness solution. Specifically, I focused on millennials who had left our website without signing up for our service and retargeted them with DOGTV ads.
Back in 2013, DOGTV began to build out our service as an online offering. Since then, we've amassed hundreds of thousands of international subscribers on our website and digital boxes like AppleTV, Roku, and Amazon Fire. Half a million people follow our social media accounts, including subscribers and people who have yet to sign up for the service.
And yet, we hadn't changed our messaging or language to specifically attract those new subscribers online and in the various app stores. The language of canine companionship has evolved, and millennials and baby boomers don't use the same language to talk about dogs. Our ads didn't reflect that, even though younger people are the largest pet-owning demographic. That's partly because of our original focus: we began as a television network, and baby boomers are cable viewers whereas millennials are cable cutters.
We began talking about dogs as family members instead of pets, making them seem more like children rather than possessions or submissive beings that exist to obey our commands. We also reworked our creative to attract younger customers, all the while continuing to generate separate marketing content that skewed to our older cable TV viewers.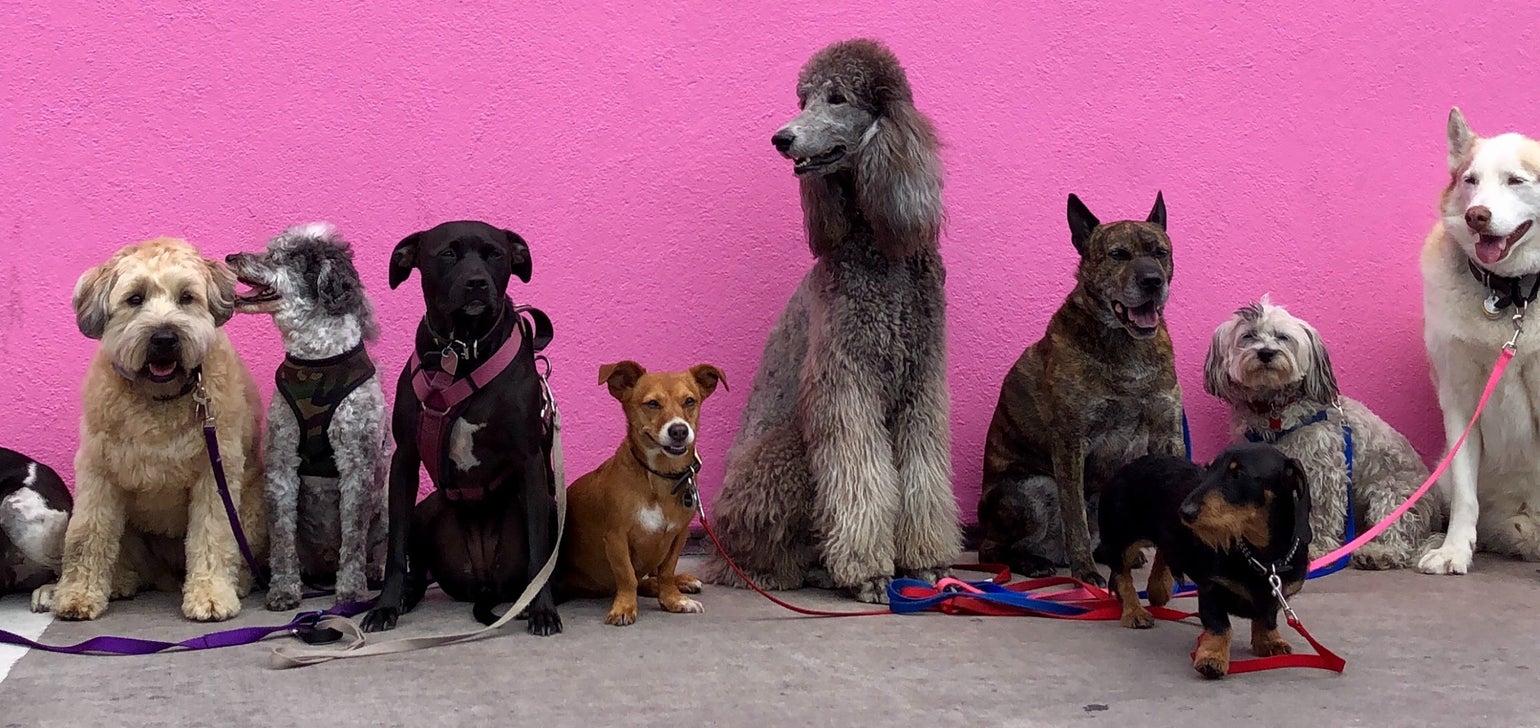 Testing: One, Two, Three
Just as science informs our programming, one of the great things about working at DOGTV is our scientific approach. We believe in testing almost everything. If I ask for money to try a marketing platform or strategy, I'll receive a modest budget. If the experiment works, we increase the spend and ramp up our efforts. If it fails, we move on. Luckily, AdRoll shares our love of testing.
Our initial tests serving social and video retargeting ads to millennials proved successful. We started converting prospects visiting our website into sales by following them around the web and reminding them about our product. I then turned our attention to acquisitions and retention. I've tried dozens of marketing platforms with varying degrees of success;none have yielded the ROI or the consistent monthly results of AdRoll.
As is often the case with subscription services, usage and interest taper off after the first few weeks or months. There's an initial honeymoon period when DOGTV is always on, but once the novelty wears off, it's easy to lose subscribers.
Some people cancel DOGTV if they haven't used it for a month. But many will forget they even have our service, until they notice our name on their credit card bill or open one of our emails. If they get to that point, there's a risk of losing their business, and so we have to remind them what our service means to their dog.
Dogs' Wellbeing and COVID-19
We aim to reengage DOGTV subscribers by refocusing on their canine companions' wellbeing. Since dogs can't renew themselves, we have to speak to humans on their behalf, and acquiring new subscribers is only a part of that story. Once we gain a new customer, we have to find new ways to remind them of the science behind DOGTV and to keep our product's benefits top of mind.
We've had to get creative with our marketing and retention efforts in recent months. Since 2012, our unique selling proposition has been occupying your dog's attention while you're away from home. When the COVID-19 pandemic hit, customers started to consider whether or not they needed the subscription service anymore since many of them have been home much more often.
We used AdRoll to answer this question and to remind customers that DOGTV is the perfect way to occupy your dog while you're on video conferences or when you have to focus on work. This message was part of a broader campaign reminding people to check back in if they hadn't visited the website or opened the app recently. All the while, we used AdRoll to tweak our messaging and to track the efficacy of our ads.
AdRoll Helps Make Sense of Our Data
Unlike other SaaS vendors, AdRoll plays an active role in our online campaigns. Their team worked with us from day one to ensure that our tracking was set up correctly and our data was accurate. They asked what we hoped to achieve and guided us in setting our initial targets.
AdRoll doesn't just place our ads; they encourage us to ask the right questions. Are we using the right image? Should we change the copy or font? What about serving a video ad instead of a static image? This interactive and iterative approach helps us maximize our advertising spend.
AdRoll knows my KPIs. They understand that I'm working on 15 or 20 campaigns at a time on several different platforms, and so they help drive our marketing campaigns.
AdRoll doesn't just give me mountains of data. They show me how the numbers work and help me find correlations between different data sets. Their dashboard-based analytics allow me to look at key demographics like age, location, and income, and then draw parallels and refocus my ad placements to drive more subscriptions and seven-day trials without modifying our overall strategy.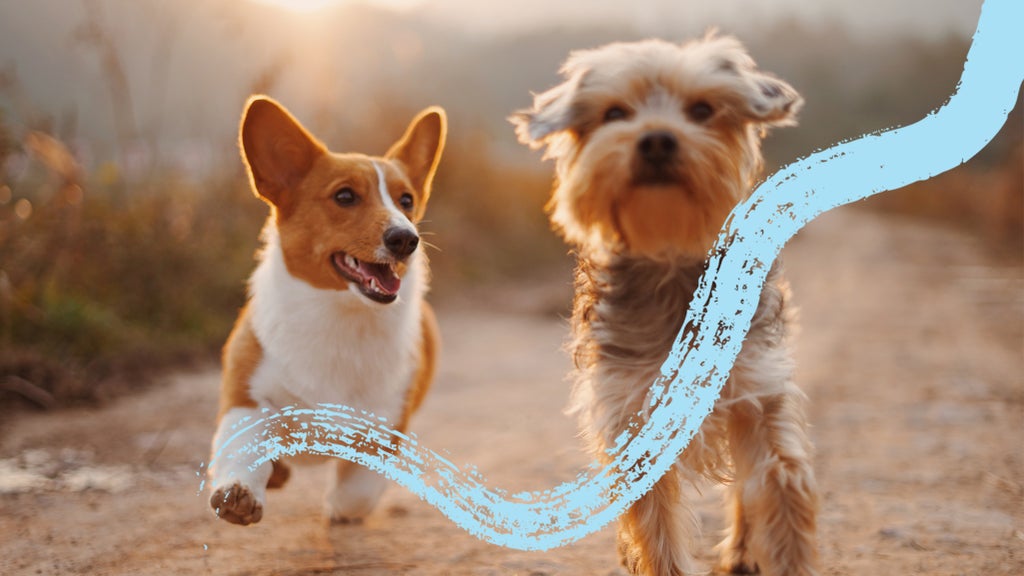 Dreaming Big
AdRoll is a fantastic platform that helps you do the heavy lifting, but you have to come prepared. You need clear and concise marketing goals, and you have to understand the key drivers of your business, whether that's views, individual sales, or subscriptions. You won't have to spend a fortune to get results, but you're not going to get it for pennies, either. It's like any other relationship—dream big, but be realistic. You have to put in the effort to make it work, and that means focusing on building outstanding campaigns with attainable goals every day.
DOGTV has not stopped growing since our 2012 launch, and I expect our brand to expand even more in the years to come. Earlier this year, we received an additional round of investment led by Discovery that will help fund the growth of our direct-to-consumer channel, international initiatives, and new content. My goal is to keep adding zeros to our acquisition targets. It's easy to get 100 new subscribers, but 100 times harder to add 10,000. To do this, and to spur our international growth, we need partners who can keep up with us.
AdRoll is this exact kind of partner. The company has expanded beyond retargeting and now offers a suite of unique growth marketing and analytics tools that let us talk directly to DOGTV subscribers around the world. As a key contributor to our continued success, AdRoll is helping us bring humans and the dogs who love them closer together—even when they're apart.