The Beauty Brands To Watch in 2021
Topics Covered:
While the old adage goes, "Beauty is in the eye of the beholder," there are some key trends that have taken the beauty industry by storm. As a massive category poised for continued growth, we looked at some brands that have been riding this wave and adding their unique spin. 
But First — the State of the Industry
The size of the global beauty marketing was $465 billion in 2017 — and by 2024, it's projected to be $750 billion! The average American consumer spends $190 a year on basic cosmetics. For me, that's just a quarterly stock up at Sephora. 
Success for many brands stems from ecommerce, with online sales predicted to account for over 23% of beauty and personal care spending by the end of 2021. According to market research firm NDP Group, online sales of self-care products were strong in Q1 2020, up 24% from 2019. 
However, there have been shifts in product categories that COVID has exacerbated. From 2012 to 2019, the global skincare market's size grew by 41.8%, and it is projected to continue its upward growth pattern, forecasted to hit a valuation of $189 billion by 2025. Much of the skincare industry's growth can be attributed to Gen Z, as this generation has not embraced cosmetic products in a similar fashion to their generational predecessors.
The category hit hardest by COVID has undoubtedly been cosmetics. As restaurants, bars, and nightclubs around the world closed, category usage reduced dramatically. By September 2020, makeup sales had fallen by 14.2%.
With optimism for the rest of 2021, let's get into the brands (and the trends they represent) worth noting.
For more information on beauty ecommerce trends to look out for this year:
Community and Connection to Customers
Community has become a buzzy term, but a true expression of community is one where brands connect, engage, and establish long-term relationships with like-minded consumers. A shining example of this is Crown Affair, led by brilliant and thoughtful founder, Dianna Cohen. The brand celebrates haircare as part of a daily routine and wellbeing. The current product assortment includes gorgeous combs handmade in Switzerland and The Oil, made with a mix of traditional and modern Japanese ingredients. How luxe!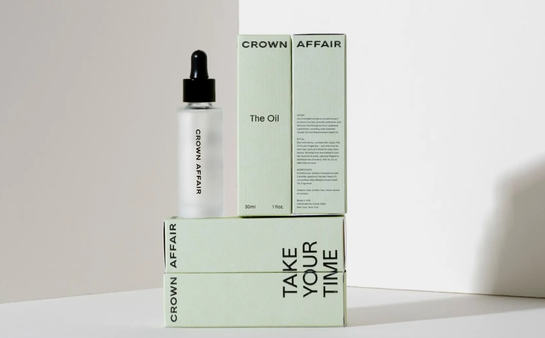 Dianna launched the brand at the beginning of 2020 (talk about a crazy first year of business!). With a portfolio of previous brand launch experiences, Dianna recognized that the world had changed, and she could give back in a meaningful way. As a result, she launched Seedling, a professional development program that connects women in the early stages of their careers (or transitioning careers) with female leaders in various industries. Seedling has created almost 200 mentor/mentee pairings in its first two "seasons."
Dianna also recognizes the value of staying close to her customers. She and her team talk to at least ten customers per week to get feedback on their products and find out what they are craving next. This motion of listening and true dedication makes customers feel valued and committed to the brand.
Moral of the story: Create genuine connections that represent your brand values and listen to customers every step of the way.
Leading With Educational Content
If there's one thing I have heard from beauty brands in the last year, customers are more educated than ever and excited to learn more. Recently, Peach & Lily, the breakout K Beauty brand, took education to a new level. 
For three weeks leading up to a new vitamin C product launch on February 18, the brand educated customers and followers on social media about vitamin C as an ingredient and only slightly alluded to the launch. They intentionally withheld information like whether it's a moisturizer or serum and ingredient potency. As it was Peach & Lily's first foray into vitamin C products, the intent was to keep customers and followers focused on understanding the ingredient and its use cases.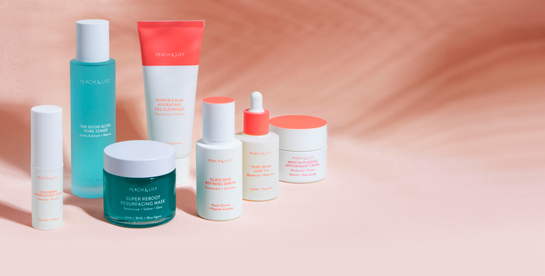 According to Alicia Yoon, Peach & Lily Founder and CEO, "This whole launch is about getting people to really understand their skin and the ingredient, and then with that knowledge, understand if this product is right for them." Talk about customer-centricity!
Incorporating a mix of influencers, Instagram Live, emails, and a dedicated landing page paid off. According to Glossy, the vitamin C launch email led to a 300% increase in click-through to the brand's website, compared to the average. Additionally, the brand has seen a 200% increase in Instagram Live engagement through views and comments, about 10x more shares of social media posts and emails, and 60% more posts saved on Instagram.
Moral of the story: Consumers crave holistic education and transparency about ingredients, which build trust. Help consumers make the best decision for themselves through knowledge share, and the sales will follow.
Commitment to Product Quality and Sustainability
Green is the new black. While the fashion industry has seen its share of sustainability efforts due to changing consumer values and the carbon footprint, beauty is no exception. Brands have become organic; "clean beauty" sections have popped up in mainstream retailers like Sephora. But the dirty little secret? More than 120 billion packaging units are produced by the global cosmetics industry every year, and consumers are noticing. 
I recently attended a beauty webinar spotlighting growing brands, and I discovered Le Prunier, a sister-founded brand celebrating the almighty plum. The three sisters grew up on a 40-year-old family plum farm in Northern California and launched the brand in 2018 with an oil. They were inspired by travels in Asia, where plums are a superfood, and saw an opportunity to create a cold-pressed oil from the plum kernels.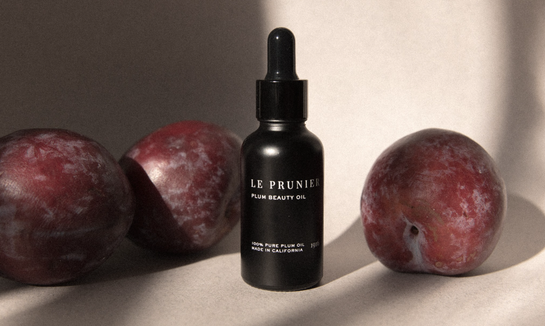 The sole product is upcycled from a previously wasted ingredient. The brand has since implemented water filtration on the property to limit irrigation and moved to reduce packaging. They think of sustainability as a guiding principle in all of their business, including employee care. As values are core to their brand, the sisters partner with retailers that share this ethos. For example, you can find Le Prunier at Credo Beauty and Detox Market.
Chrissy Teigen found the brand through a stylist and posted organically about her love of Le Prunier, and the rest is history. The sisters have struggled to meet demand (which had skyrocketed 10x overnight!) and are working on expanding the product line.
Moral of the story: Values matter, and sharing your sustainability story is essential. Find like-minded partners and champions and stay true to your roots.
Leaning Into TikTok
Many ecommerce brands are still trying to crack the TikTok nut, but one brand has gone all in. Habit sunscreen launched in summer 2020 and began investing in TikTok marketing in the fall. The brand positions itself to a Gen Z audience as an elevation to their daily SPF routine and reminds them that sunscreen is "the only topical that can prevent skin aging." Habit said its revenue has increased by 300% month-over-month since it first started dabbling with paid TikTok advertising.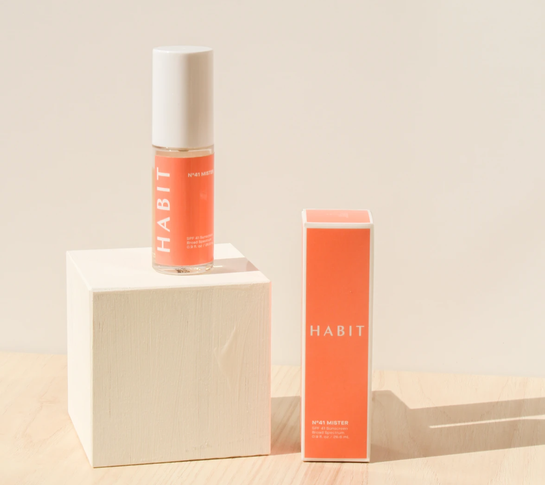 In January, the brand really hit its stride. The company experienced its first viral moment on TikTok when it posted a side-by-side comparison of sunscreen re-application — featuring, of course, its own product. The post has currently amassed 2.1 million views and resulted in the brand's SPF mist selling out within days. Habit has also used the platform to source real-time customer feedback and requests for new products.
That moment convinced Founder and CEO Tai Adaya to officially allocate most of the brand's ad budget to its TikTok channel. Based on rising acquisition costs on Facebook, Habit reduced its Facebook budget by 94% over the last two months. While TikTok lacks the attribution and shopping features, it has been ramping up its capabilities (including a recent Shopify partnership).
Moral of the story: Don't be afraid to jump on new channels when you start to see success. 
Last updated on September 16th, 2022.