How to Scale Your Shopify Facebook Ads Strategy
Topics Covered:
Determining the right Shopify Facebook ads strategy can be a complicated affair. First, you have to pinpoint where to start. Then comes a never-ending process of trial and error to optimize your presence. But given Facebook refers more potential customers to ecommerce sites than any other platform by a longshot, it's certainly worth the trouble.
By layering in a few additional tactics, you can scale your most effective Facebook ad campaigns easily and cost-effectively in a full-blown Shopify Facebook ads strategy that maximizes revenue.
All you have to do is follow these ad-scaling techniques: 
Verify the Facebook Pixel Is Working
The Facebook pixel is a small piece of code that can be added to your website to bring back previous visitors and find new customers. After you install it, it measures activity, such as which consumers view products or add items to their carts. 
But first, don't forget to verify that it's working in the Events Manager section of Facebook Ads Manager. This will ensure you receive actionable data to best optimize your Shopify Facebook ads strategy. You can also add an AdRoll pixel on all pages of your store to connect your own first-party data with our consumer data and provide even better personalization for your target audience.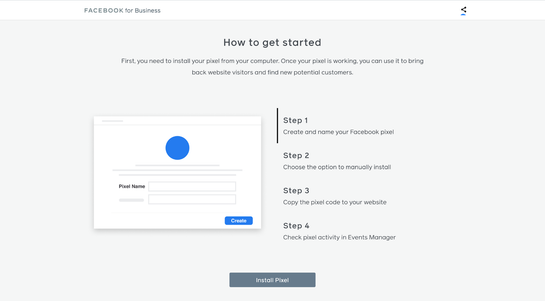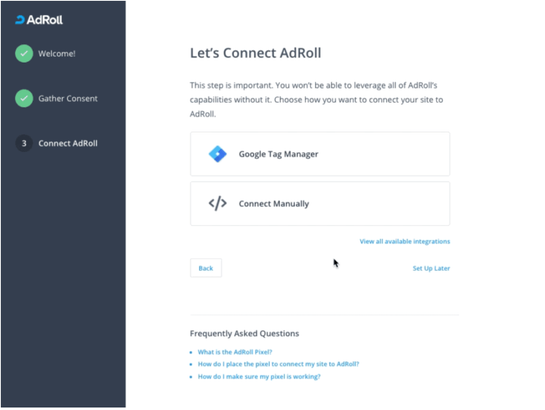 Segment Your Audience for Better Targeting
By monitoring how Facebook users interact with your ads, you can further segment the audience to deliver even more targeted messaging. So, for example, after you run a video ad, you can segment Facebook users based on not only who watched the ad but also for how long. That then creates four buckets of potential customers for follow up: those who watched 25%, 50%, 75%, and 100% of the video.
You can also segment an audience to deliver targeted messaging to Facebook users who visited your website after seeing an ad or who added items to their carts. AdRoll offers additional tools to help target audiences based on how they interact with your site, including:
Number of pages viewed
Number of impressions served
CRM lists
Tap Into Lookalikes
A high-performing ad isn't necessarily limited to the target audience you first selected. Instead, reuse those ads in new ad sets with different targets. That includes interest-based audiences or even a broader, less defined target, but it could also include a bigger lookalike audience.
When brands build lookalike audiences on Facebook, they choose their preferred size. The smaller the pool of Facebook users, the higher the likelihood the consumers within will match the brand's original target customers. Shopify sellers with the AdRoll integration can do audience targeting and segmentation like lookalike targeting with enhanced data as well.
As you expand the lookalike audience in your Shopify Facebook ads strategy, you can reach even more Facebook users, but you risk showing ads to consumers less interested in your products. As a result, it's wise to increase slowly and monitor how the larger pool of lookalikes responds before you expand any further. 
Nurture Your Prospects Through the Sales Funnel
New brands have to build brand awareness and relationships with consumers. To do so, we recommend phased ad exposures in your Shopify Facebook ads strategy to educate users about your brand and products. 
Your Facebook ads should mirror your sales funnel, offering messaging for customers at all different stages from discovery to purchase. That means creating multiple touchpoints to build brand awareness and drive engagement before actually pushing for a sale. 
To do this on Facebook, start with an image-based ad that introduces the brand without a hard sell. Then, display a video ad that tells more of the brand's story to users who viewed that first ad. Finally, create a promotion for the Facebook users who watched your video to encourage their first purchase.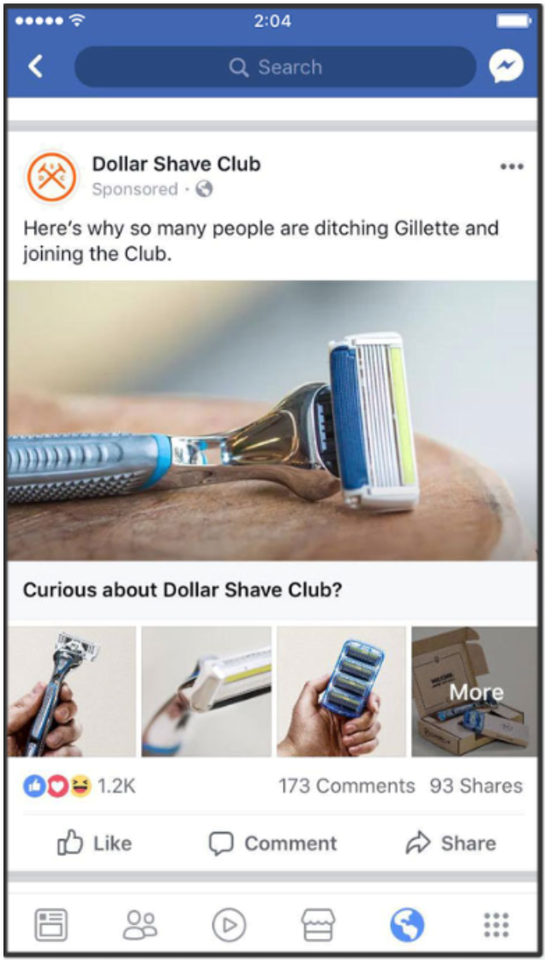 Incorporate Retargeting
Use retargeting from Facebook — and AdRoll — to reach users who have expressed interest in your brand and products and to encourage them to convert. The Facebook pixel allows brands to retarget audience segments based on the web pages they visited, as well as the time they spent there — and virtually anything else they did throughout the customer journey. By zeroing in on these specific behaviors, brands can increase the effectiveness of their retargeting efforts in their Shopify Facebook ads strategy.
Shopify itself recommends small businesses use a service like AdRoll to manage their retargeting campaigns. AdRoll offers the ability to create and manage retargeting campaigns across over millions of websites and mobile apps. With AdRoll's Shopify integration, brands can also access high-performing dynamic ads and a product recommendation engine.
AdRoll's dynamic ads highlight the exact products consumers viewed previously. These customized ads result in better performance on not just Facebook but also Instagram, the web, and email.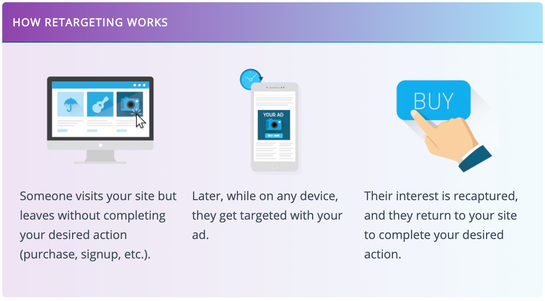 Use UTM Parameters
These brief text codes are appended to URLs to help track the performance of your digital marketing campaigns in reports like Google Analytics (and AdRoll's Cross-Channel tab). They help pinpoint which traffic sources are driving conversions so you can optimize campaigns even further. AdRoll's cross-channel tracking capabilities help round out the reports you receive from Google and Facebook to provide an even more comprehensive view of consumer behavior and campaign performance.
Implement Cross-Channel Tracking
Facebook provides cross-channel conversion data in Ads Manager to give you a better idea of what consumers do after seeing your ads. After implementing a cross-channel campaign, the social media platform allows you to customize conversion metrics in your ad reports, which helps break down performance by website, app, and offline conversions.
In addition, AdRoll has a free cross-channel attribution tool to help advertisers better monitor and optimize their campaigns, by painting a more accurate picture of consumer behavior throughout the purchase journey and attributes sales to the right channels. 
With these tools, advertisers can optimize conversion paths and get high-level trend views as they track performance across KPIs. From there, they can optimize ad spend as well, making budget choices based on the entire customer journey rather than a single channel.
From Good Ads to Great Strategy
Your best-performing Facebook ads are your best foundation for a successful Shopify Facebook ads strategy. They help you figure out the right budget, schedule, offers, and placements. While there are a lot of moving parts, the scaling techniques listed above can help Shopify sellers zero in on the 2.8 billion monthly active users on Facebook most likely to want their products. If you need any help along the way with your ecommerce store, download our app on Shopify here. 
Last updated on September 12th, 2023.