How to Go Viral on Social Media: The Secret Recipe
Topics Covered:
Social media platforms like Facebook and Twitter make it easy for anyone to share their musings with the world — but the sad truth is most posts languish in obscurity. Because of the sheer number of brands, influencers, and regular people creating content, the reality of social media is for every "Egg That Broke Instagram," there are millions of carefully crafted posts that will go unnoticed.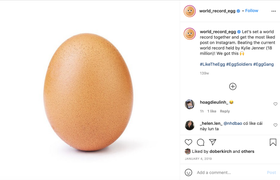 If you're still wondering how to go viral on social media, channel your inner Julia Child with this secret recipe to boost your views, likes, and shares.
Ingredients
Accounts on various social media platforms (Facebook, Twitter, YouTube, Instagram, TikTok, you name it)

3 cups of creative juice (to create strong content)

1 eye-catching hook

An understanding of your target audience (It's not only about getting your post in front of people; you have to focus on the right people for your brand.)

A hefty sprinkle of persistence

A dash of luck
5 Steps to Go Viral on Social Media
Step 1 - Define Your Brand Values & Goals
Prepare your ingredients by first considering your brand. What do you stand for? Who are you trying to reach? Is there something your brand is known for, such as a mascot (a gecko), tagline ("Just Do It"), or jingle ("I'm Lovin' It")?
What is the end goal of your viral post? Boost brand awareness, drive sales, or something else? Who is your target audience?
Step 2 - Create Your Post Creative
Find a creative hook. In other words, your big idea. This will require you to blend your creative juices with your strategy from step 1. Try to come up with something unexpected and novel about your brand or product. (Not an easy task, so don't be afraid to take your time.)
Here are some ideas to get you started:
Use humor. Most content that goes viral relies on humorous elements, including soft jabs at competitors, poking fun at yourself, a sense of self-aware irony, or just plain old jokes.

Embrace your quirky or weird side. Hey, if it worked for Dollar Shave Club, it'll work for you.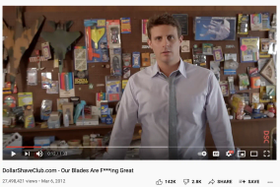 Highlight the new, but build on the old. You don't have to come up with something totally original — sometimes the greatest posts simply involve combining two older ideas in a novel way.

Always be authentic. You'll come off as more relatable.

Storytelling is key to keeping people engaged. Try to elicit people's emotions in your storytelling. It's what will motivate them to take action.
Make it useful. Think of this as something your audience can benefit from knowing.

Add a cute or heartwarming element. You know, like a puppy or baby.
Step 3 - Determine Your Content Type
Determine your media. What's the best format for showcasing your creative hook? Is it a video, blog post, image, or (gasp) a meme? No matter what you choose, remember that visuals are essential in capturing attention. Also, keep it short and to the point.
Similarly, ask yourself: Which social media platforms would work best for distributing this content? Pro Tip: It's smart to repurpose the same post for different networks because it'll boost your chance of capturing people's attention.
Step 4 - Define Your Distribution Strategy
Make sure your idea is share-worthy. People will spread an ad if it resonates with them. Even better, make sharing an essential part of your post by:
Including an actionable CTA at the end of your post

Adding an interactive element (e.g., if your post involves an original meme, you could encourage people to design their own version)

Leveraging influencers and your personal network to share your post — hello ripple effect!

Trying to get your content distributed by sites like Buzzfeed or Mashable by tagging them
Step 5 - Strategically Time Your Post
Choose your timing wisely. You can use the momentum of current events or trends to boost your post. After all, that's why hashtags exist.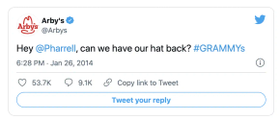 Unless you're someone who is extremely online, you should check out tools like Sprout Social or Hootsuite to help keep track of what's hot and what's not.
Other Notes (on How to Go Viral on Social Media)
Selling is usually not conducive to viral social media marketing. Save your promotional messaging for another time.

Not every piece of content you create will go viral. Unfortunately, there is some degree of luck involved — the line between millions of views and a total miss can boil down to whether or not it's a slow news day.

Make sure your viral social media post will help your brand reach its goals. While you're at it, check out the AdRoll Marketing Resource Library for more tips and tricks.
Last updated on May 10th, 2023.