How to Create Customer Loyalty for Your Shopify Store
Topics Covered:
With enough ad-spend and remarketing, almost anyone can acquire customers. The hard part, however, is determining how to turn those customers into repeat buyers with true loyalty to your Shopify store. Those repeat buyers spend more, more often, and are far cheaper to re-acquire compared to their first-time counterparts — but the trick is knowing what you need to be doing ahead of time in order to start reeling them back in. With that in mind, let's take a look at three important strategies that can help you increase your customer loyalty, whether you're a brand-new Shopify brand or looking to scale up and optimize an existing store.  
Understand Your Customers 
Before you can begin to start building loyalty with customers on your Shopify store, you have to understand what they're looking for. What do they want from your brand? What do they want from your products? What influences their buying decisions in general, or their decision to order from you specifically?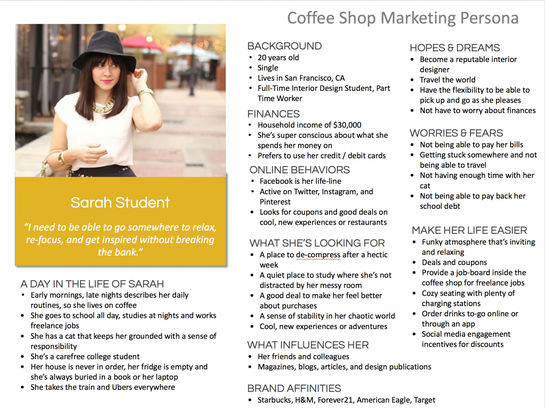 The first step is to have a solid understanding of who your target customers are. A defined buyer persona helps you not only market better but can also shape how you design your Shopify store, write product descriptions, and even package the goods you sell. 
Armed with the goals and dreams, pain points, and demographics of your target shoppers, you can create the ultimate persona for your brand — which will help guide your future business decisions, from campaigns to special offers. (Want more information on building a persona? Check out this step-by-step guide.)
Get shopper feedback 
Whether or not you've run your brand for years or have established who your target customers are, there's always room to learn more about what makes your shoppers tick. 
Remember: People change, and the same can be said for trends, fads, and buying patterns. Maybe they're staying home more than usual or starting their holiday shopping very early or late — it's important to check in with your customers every so often.
Look at your data
The longer you've been running your business, the longer you've potentially been gathering data about your customers. You might not even know it, but you're sitting on a wealth of information about your customers — AKA shoppers you've already acquired and can remarket to. 
With some quick data exports and spreadsheet knowledge, you can start digging into insights to make sure your marketing efforts are going to the right places and aimed at the right people. Who are the most loyal shoppers to your Shopify store? How often are they making a purchase, and what kind of items are they buying? How long does it typically take before they come back? Knowing these simple formulas can help determine how you should spend your time marketing. 
Create Value-Adding Content 
Now that you know what your best customers are looking for, you can take that knowledge and apply it to your marketing content. Whether that's a blog, social media copy, newsletters, a podcast, or wherever your customers spend their time, you can create engaging, value-adding content that helps increase their loyalty to your Shopify store. 
Be a go-to voice in your space
There are millions of Shopify stores, so the odds are that no matter how unique your product or brand is, you have some competition. How do you cut through the clutter and be a destination for your potential customers? Four words: Become a thought leader. 
No, that doesn't mean you have to aspire to be Gary Vee and write pithy, cryptic tweets, or even speak at conferences. It means you need to write with authority. If you sell cosmetics, create content that speaks to how much you know about cosmetics. If you're in fashion, create content like you know fashion (because you do!). Don't shy away from speaking like an expert in your industry. 
Produce product adjacent content
Serving as a leader doesn't have to box you in, though. The key to creating content that adds value and builds customer loyalty is to show them you know what they're interested in. Branch out, and share your expertise and knowledge on topics adjacent to or broader than your primary niche market. 
If you're a supplement brand, talk about health and wellness. If you're a coffee roaster, don't be afraid to dabble in areas like tea, milk alternatives, or brewing equipment. Speaking more broadly than your niche ensures your brand comes to mind more often — even if it's not when customers want to buy something. That way, when they're ready, it's a no-brainer to shop with you.
Create a Brand Community Based on Values 
Being known outside your brand is the foundation of building long-term customer loyalty. A brand community centered around the shared values creates a stronger emotional connection than if a customer just likes your product.  
Shared value and a sense of belonging can be woven throughout your entire customer experience. Look back at your target buyer persona and see what kinds of things resonate with them on a personal level to build loyalty around, not just your logo. 
Loyalty is part of the brand experience
Few things make buying as easy as a cohesive customer experience. There's just something special about a brand that clearly knows what they're doing and makes their website, emails, and social feel like one continuous journey.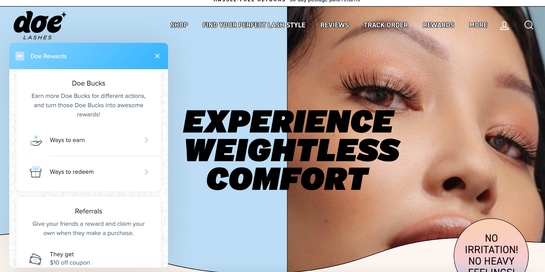 Reward programs are no exception. Ensuring your customer loyalty experience is fully branded makes it clear that it's not just an afterthought. Make your program, points currency, and VIP tiers relate to your products, industry, or brand. Integrate your loyalty program with your email and SMS providers, so that customers can get valuable loyalty info, like their VIP tier and points balance, injected into all their regular communications. 
The more you understand your customers, the better content you can create for them, the more they will want to hear from your brand, and the easier your community and customer loyalty program will be to engage with. In the end, it all ladders up to making it more likely that your customers will build loyalty with your Shopify store and keep coming back again and again. 
Last updated on September 16th, 2022.