D2C Brand Spotlight: 3V Gear
Topics Covered:
In this digitally-driven and fast-paced world, humanity has become the new premium. Consumers don't just expect convenience and instant gratification — they also want to connect with the brands they buy from. 3V Gear — a manufacturer of heavy-duty tactical backpacks, sling bags, and everyday carry bags — understands this and takes great pride in engaging with their customers through storytelling and excellent customer service. 
Finding the Sweet Spot 
It all started almost ten years ago when Dan Beck was looking for a bug-out bag for him and his wife. In case you're wondering, a bug-out bag (otherwise known as a grab bag or go bag) is an emergency bag that can store necessities that one would require to survive for 72 hours in case of an emergency. 
Dan was frustrated by the options he found — did a bag really need to cost over $200?
So, instead of waiting around to find his perfect bag, he decided to make it. Dan went on to work with a manufacturer and found the sweet spot between high-quality, luxury bags and those that are inexpensive and less reliable. 
Fast forward to today, and 3V Gear boasts over a hundred different products.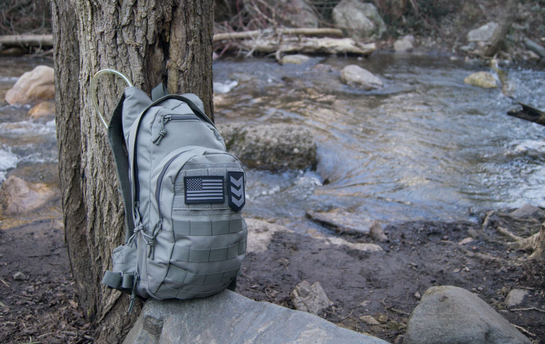 The Missing Ingredient 
During the first few years of business, 3V Gear enjoyed steady growth but dealt with the typical issues that small startups usually face: cash flow, inventory, personnel, and shipping. The 3V Gear team was making it work, but there was one crucial ingredient for success missing: strong customer relationships. 
At the time, 3V Gear was almost entirely dependent on Amazon for selling their products. While their products were popular, there were two significant issues: 1.) Amazon was taking a large percentage of the profits, and 2.) Amazon was also doing most of the customer support for warranties and fulfillment. This meant that 3V Gear didn't have a relationship with the customer. Amazon did. 
To solve these problems, 3V Gear's marketing team worked to revamp the brand's website. 
The Big Redesign 
According to Kirk Sample, 3V Gear's Marketing Director and Lead Product Developer, the brand's primary goal is to put their customers first. After their big website redesign, they were able to do that and a whole lot more. 
"We have a unique story, and we feel like we have a unique product," says Kirk. "You can buy a backpack anywhere, but ours are purpose-built for specific people and reasons. It's hard to control that story through Amazon or eBay — there's so much noise. If you're not on the front page or sponsoring your products, it's virtually impossible to be seen." 
Since they've taken more control of sales via their website, they've been able to communicate directly with their customers. According to Kirk, email is consistently their best and most profitable platform. Case in point: one of their most successful programs involves their product development team, which is made up entirely of their customers. Through email, these members are sent product roadmaps, information about new product changes, and more. Customers also provide their feedback on product design, what they like or don't like, and what they'd like to see more of. 
To say the levels of engagement are high is an understatement — these emails generally rack up 90% open rates! Thanks to continuous and transparent communication, 3V Gear's customers are more vested in the brand because they feel like their voices are heard.
The 3V Gear team has also been able to keep their marketing cohesive and consistent. They can tell their story, share social media links, and run a blog, all in one spot. This has encouraged them to be more active on their social media channels and more creative with their social campaigns to redirect people back to their website.  
With these improvements and efforts, 3V Gear is now trending over 60% growth through their website, with no signs of slowing down.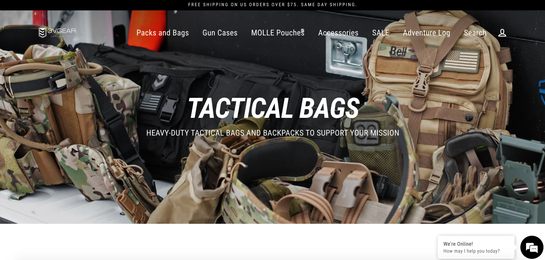 Advice for D2C Marketers
When asked what the most important lesson he's learned in his marketing career was, Kirk says, "It's a big cliche to say, but the biggest thing is to treat your customer the way you want to be treated." 
In addition to this sound bit of advice, Kirk also has some other tips for D2C marketers:
Grow your email list as fast as you can. Here are five smart ways to establish and grow a valuable email list: 
Provide email opt-in options on your website, such as a standard opt-in form or pop-up banner, to sign up for your newsletter or announcements.
Always include an incentive to sign up for your emails, such as a discount or free content. 
Promote a giveaway on your website and social media pages.
Be sure to capture emails during checkout. 
Make sure that every page, blog post, and landing page on your website has a CTA.
Seek out collaborations with other companies. D2C companies have to deal with everything, from manufacturing to marketing, shipping, customer service, and much more. Partnerships are an excellent way for companies to strengthen their brand without overstretching their resources. 
Be consistent. If you're emailing once a week, always email once a week; if you publish a blog post once a week, stick to that cadence. It's hard to stay engaged with customers when you aren't consistent — build a content calendar to help keep you on track. 
For a list of other amazing small businesses to support, check out our D2C Shopping List!
Last updated on September 16th, 2022.