Appointed: How Customer Loyalty Helped Double Their Year-Over-Year Growth
Topics Covered:
When one thinks of desk products, words like "elegant" and "refined" rarely come to mind — they're usually considered utilitarian and therefore plain. Suann Song, Founder and CEO of Appointed, an ecommerce shop that carries charming notebooks and desk tools, is on a mission to challenge this notion by designing beautiful tools to inspire beautiful work. 
Kaylee Barr, Appointed's Marketing Manager, shares the company's crowdfunding beginnings, their philanthropy efforts, and how they've become the country's leading maker of desktop paper products.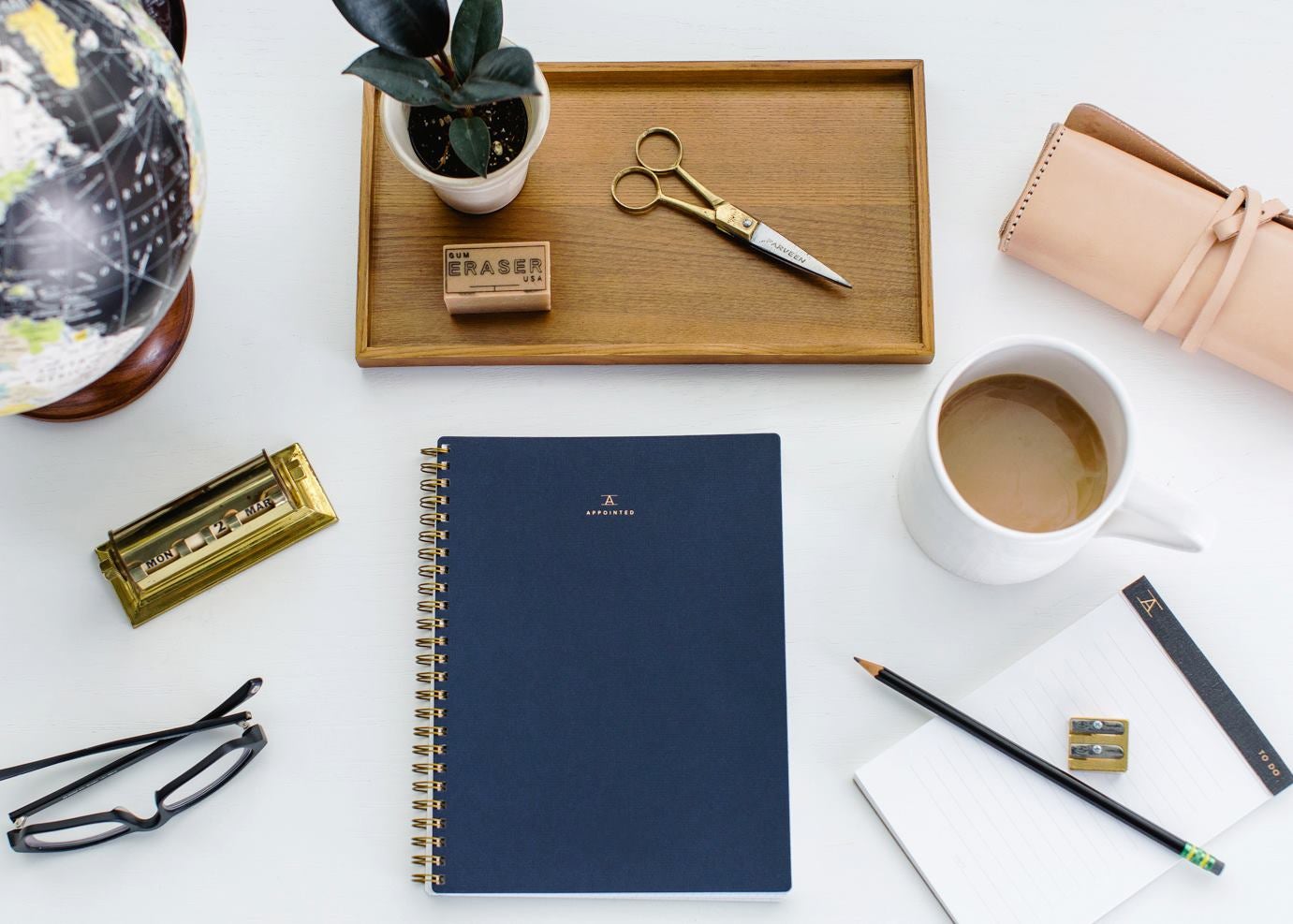 Fostering Productivity Through a Beautiful Work Environment 📒
"Suann went through an exhaustive and unsuccessful search to find American-made, refined desk products," says Kaylee. "So, she decided to make her own. It took 18 months of research, prototyping, and design before Appointed was started in March 2015 by way of a Kickstarter campaign." 
The crowdfunding campaign featured Appointed's first product — their signature notebooks. Hand-crafted, American-made, and environmentally friendly, these durable notebooks come in a wide selection of lush hues, ranging from chambray blue and hunter green to blossom pink and lavender gray. "The Appointed team believes that a beautiful work environment fosters creativity, productivity, and overall well-being," says Kaylee. "And we believe that each new notebook represents untapped potential and endless possibility." 
The Kickstarter campaign was a success — not just because the team met their funding goals, but because they achieved something even greater: "We're fortunate to have many loyal customers that have followed us since the Kickstarter campaign," says Kaylee, "Thanks to them and their continued support, along with our ever-growing base, we've been able to double in sales year-over-year." 
These early adopters have gone on to support Appointed throughout their entire product roadmap journey, from their signature notebooks to an entire suite of desktop tools such as planners and writing tools. So how did they create such loyal fans?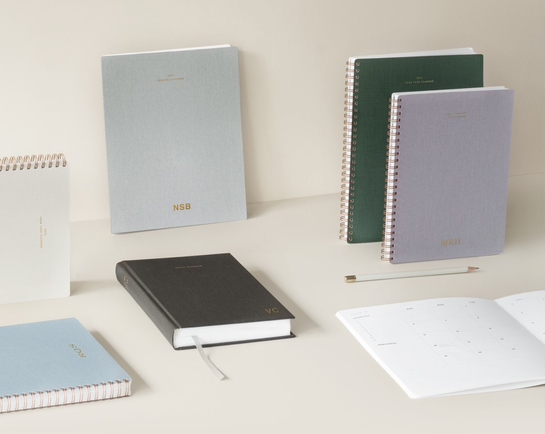 Creating Loyal Customers Through Thick and Thin 🙌
Appointed has an excellent customer retention rate compared to their competitors – which makes it easier for them to double down on the marketing channels that work best. "We have a unique marketing story in that we've achieved continued growth using very few marketing channels up to this point," says Kaylee. 
A few of their most successful marketing channels include: 
Social media
"Up until now, we've primarily focused on organic social. The near-future goal is to have a consistent paid presence by leveraging the behavioral data we've collected via Facebook pixel and Shopify integration. We've got some really exciting things in the pipeline, and we're looking forward  to reaching new audiences!"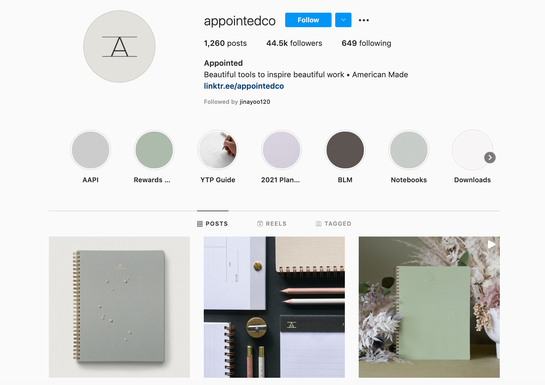 Pro tip: Don't skimp on social media tools. "Of course, the basic engagement metrics, such as likes, comments, and shares, are important, but those don't always paint the full picture," says Kaylee. "Diving deeper into website analytics helps give us valuable insight into the type of content that drives people into taking action. Being attentive to what our customers respond to helps us create content that serves them well." 
Not sure which social media analytics tools are best for your business? We recommend trying out free trials for Sprout Social, Hootsuite, and BuzzSumo. 
Email
"Email has been our top converting channel — we typically achieve between an 8%—10% conversion rate. There are a few reasons for this: one; we have a large audience of repeat customers. And two, we are very aware of the many emails people receive from brands daily, so we aim to be strategic and thoughtful with what we put out. We'll often receive emails from customers saying that an email was super helpful or that they're super excited about a new product. We take a customer-first approach in everything we do, so this feedback is extremely valuable. "
Pro tip: Prioritize building your email list. When Google Chrome stops supporting third-party cookies in 2022, you'll have to start collecting your own sources of first-party data — and an easy way to do that is by building your email list. 
"You can grow your email list by doing things like giveaways and collecting sign-ups before launching a new product," suggests Kaylee.
Community 
Although not considered a traditional marketing channel, the Appointed team engages with their community by giving back.
"Since launching, the D.C. community has been an integral part of our story and growth, and we're proud to call D.C. home. We launched the Appointed Gives Back program in 2016 with our special-edition D.C. workbook to raise awareness of select local organizations. All net proceeds of this product are donated annually to an organization working to better our local community."

Pro tip: Create opportunities to give back. In addition to "doing good," this will help strengthen your brand's visibility and promote employee camaraderie and loyalty. Consider launching a charity drive, sponsoring a local event, or creating volunteer options for your employees. 
Turning the Page to the Future 📝
Even amidst the pandemic, Appointed is thriving. "Due to the influx of people working from home, the need for everyday desktop paper products is growing," says Kaylee. "Since productivity is at the forefront of our product design, we're able to help ease that transition for our customers." 
And she doesn't think that their industry is slowing down anytime soon: "Despite being in an increasingly digital age, analog tools are here to stay. That being said, we know we have to pivot to create marketing experiences that are on par with other leading consumer brands." 
When asked how the Appointed team plans to do this, Kaylee says that it comes down to two things: a focus on data-driven marketing and the willingness to try new things. "Don't be married to your ideas," advises Kaylee. "That will set you up for disappointment if your golden idea doesn't work out the way you thought it would. Instead, treat it as an opportunity to learn valuable lessons about your audience." 
Last updated on September 16th, 2022.