8 Instagram Influencers for D2C Retailers
Topics Covered:
Remember the days of logging on to Instagram and only seeing photos of the people, puppies, and food pages you follow? Now, it's hard to scroll through more than five posts without seeing sponsored ads featuring Instagram influencers.
Influencer marketing has blown up over the past three years because it's historically been more cost-efficient and a great way to target the millennial demographic. Let's dig into what influencer marketing is and talk about eight Instagram influencers that could be excellent for direct-to-consumer (D2C) retailers.
Influencer Marketing Is Tricky for D2C Brands 
Let's back up — what's an influencer? An influencer is a social media user that uses their large following, established credibility, and high engagement to make money through brand deals or by selling their products. 
Currently, the Instagram influencer landscape is growing at a rapid rate. There are over 500,000 active Instagram influencers on Instagram, and it's become an effective channel for reaching consumers. However, influence is relative, and it can be hard for D2C brands to find legit people to represent their products. It's getting more and more common for Instagram users to fake their following by buying followers or posting luxury products pretending they were gifted when, in reality, they bought it themselves. 
So, what can you do to make sure the Instagram influencers you work with are legit?
Do your homework. Don't just look at someone's follower count, since this can be easy to falsify. Browse their most recent posts to see what kind of engagement (likes and comments) they're getting. Comments can be a bit misleading as well, so make sure that the same people aren't commenting "like for like" or "free followers."

Eight Instagram Influencers for D2C Brands
Sure, partnering with an influencer with millions of followers will get great exposure, but choosing an influencer with a smaller fan base (under 500,000 followers) is the way to go when it comes to creating conversions and driving sales. Here are eight to look out for:
Fashion
Kate Ogata
Based in San Francisco, fashion blogger Kate Ogata loves to post her daily outfits with the hashtag #wiw (what I'm wearing) and travel adventures. Her Instagram feed is littered with clothing from popular brands like Nordstrom, Reebok, and Madewell. Most of her clothing posts are captioned with "Link in bio" where followers can browse her popular blog, The Fancy Pants Report, to shop for similar looks.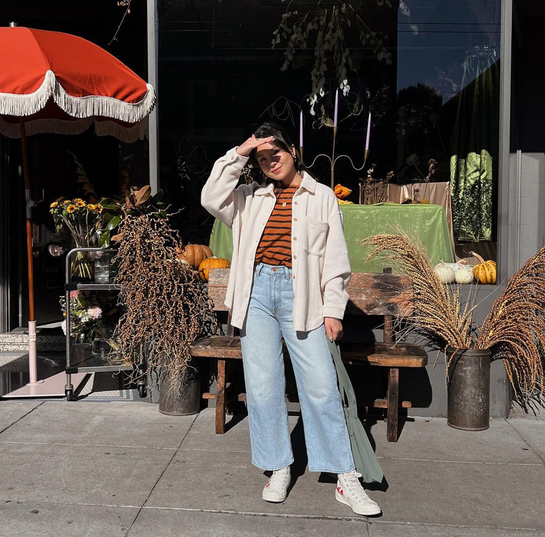 Pro tip: With an instashop or something similar, be sure to use "Link in bio." The "Link in bio" is a clickable URL that people use to visit the pages you want them to — this can be anything from product pages to your "About me" section. This builds a connection with your audience by allowing them to find the products or information they're looking for quickly. 
Beauty
Rocio Cervantes (233k followers)
Rocio is known for her ability to blend colors to create the most stunning makeup looks. Perhaps what attracts users most to Rocio is her confidence — she embraces her skin imperfections and operates under the belief that true beauty isn't about flawlessness. 
Pro tip: For your feed, consider humanizing your brand by posting about struggles and how to overcome them. An example is creating content around how your product or service is helpful to people. Reach out to your customers to do interviews, case studies, or to get a quote. 
Home
Jess Ann Kirby (146k followers)
Born and raised in the coastal town of Newport, Rhode Island, Jess Ann Kirby's account is all about the rustic and stylish components of her home. She favors the "New England" style and applies it to both her home decor and fashion.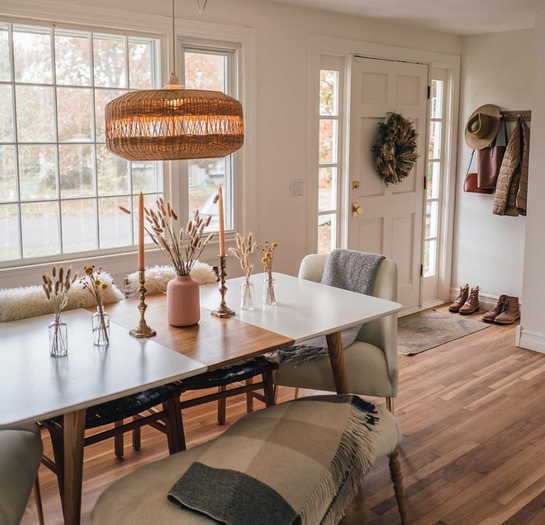 Pro tip: Jess Ann Kirby's page is made up of aesthetically pleasing photos with the same filter throughout her social pages and website. The consistency of her "look" contributes to the contemporary feel that people get when browsing her feeds. Take a page out of Jess's book by making sure that all your photos have the same look and feel across all channels.

Travel
Kate McCulley (98k followers)
People have been using Instagram more and more for vacation inspiration. Instagram influencers have taken note and are now documenting the places they visit by tagging hotels, restaurants, and activities. Kate's Instagram feed is filled with the ultimate vacation #goals, and she works with travel companies to promote the places she visits.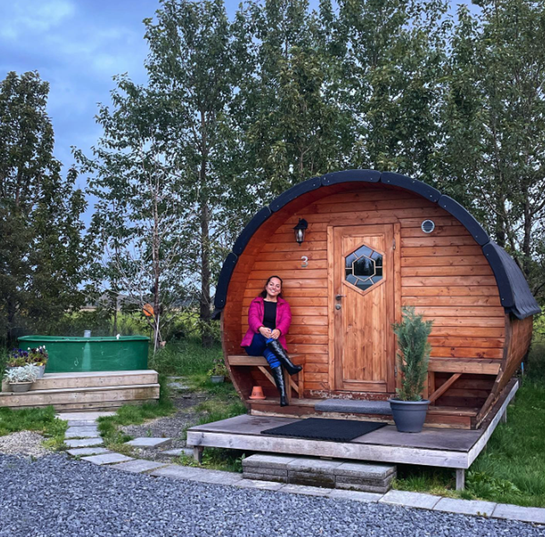 Pro tip: Kate includes questions in her captions to prompt lively discussions amongst her followers. You can do the same with your brand's posts to spark higher engagement rates. 
Food and Beverage
Gimmesomeoven (198k followers)
If you look to Instagram for new recipes, you need to check out this decadent page. Created by Ali Martin, the page showcases beautifully photographed homecooked meals. The recipes are easy, healthy, and are categorized by events — for example, are you looking for something to cook for a date night? Easy, Ali has your back. Or maybe, you're searching for the perfect holiday dessert. Awesome, her Instagram page has plenty of those recipes to choose from, too.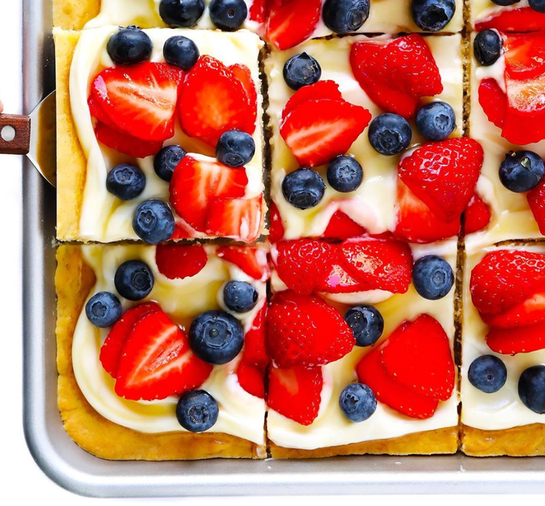 Pro tip: Ali's posts stand out from the rest because she always adds a bit of advice in her posts. For instance, "I like to make mine with an extra pour of that zesty magical sauce." That little tidbit isn't in the official recipe, but she takes it one step further by telling fans her tips and tricks to deepen the connection between influencer and follower. You can also incorporate this method into your social feeds — are there certain ways to use your product or service that people might not know about?

Health and Wellness
Melissa Urban (315k followers)
Melissa Urban is the CEO of Whole 30, a dietary program that promotes a "healthy gut, flat stomach." Her Instagram features workout and outdoor activity posts to show people that she doesn't just talk the talk — she walks the walk, too. Melissa lives by what she preaches and is an inspiration for all people who aspire to live and eat well.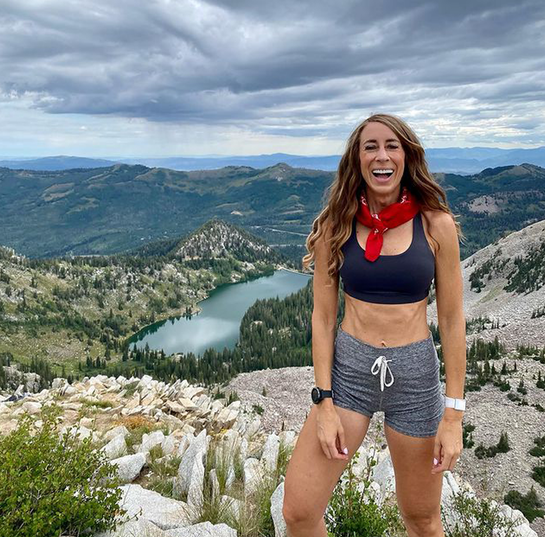 Pro tip: Melissa's page has a mix of shareable inspirational quotes that lead to deeper stories of personal experience and motivation. Consider integrating "quote posts" into your feed too — they don't require as much effort, and others can share and talk about their own experiences. 
Family
mommasgonecity (427k followers)
Jessica Shyba is a mom of seven kids. Her photos capture the fun side of parenting, with bright and cheery images. Jessica talks about her parenting goals, as well as her hopes and dreams for her children. The account's biggest draw is her relatability with other parents.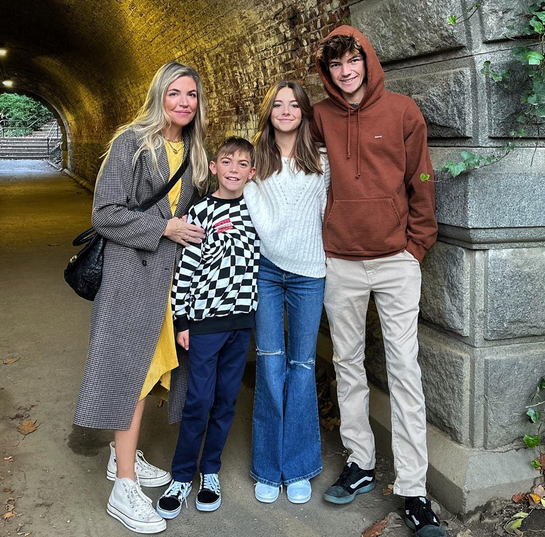 Pro tip: Jessica's posts aren't just revolved around parental advice alone — they also bring attention to children's charities and organizations. According to Multichannel Merchant, "U.S. Millennials are receptive to cause marketing and are more likely than non-Millennials to purchase items related to a particular cause (37% vs. 30%). They also expect companies to care about social issues and will reward those that partner with the right causes." Take this opportunity to build loyalty by giving back to the community. 
Animals
Mensweardog (389k followers)
You're probably asking yourself how a four-legged animal is an influencer — and how they have a higher follower count than most people you know. In Bodhi's case, a dashing Shiba Inu, it's because he's "the most stylish dog in the world." Mensweardog works off a brilliant concept: Bodhi is photographed in different locations wearing designer clothes. It doesn't just cater to dog lovers, but to fashion lovers, too.
Run by owners Yena Kim and David Fung, they've since had partnerships with the likes of Coach, American Apparel, Brooks Brothers, and ASOS.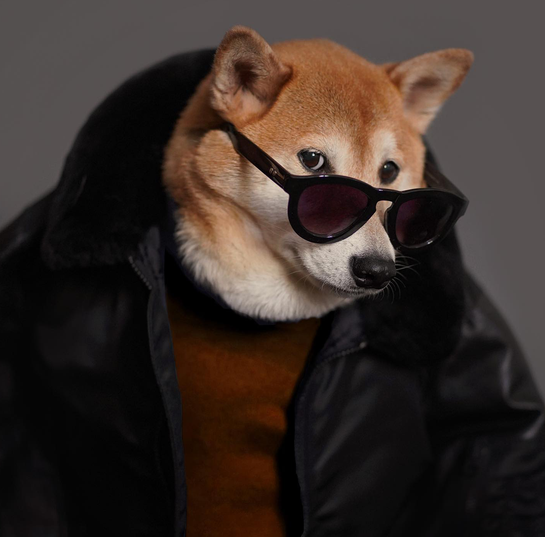 Pro tip: If there's anything to learn from Bodhi, it's that you shouldn't be afraid to reach out to create partnerships with more prominent brands or Instagram influencers. You never know what might land. 
Want to build an effective organic social media strategy? Read more here. 
Last updated on December 6th, 2022.