How to Build Partnerships as a D2C Brand
Topics Covered:
With the tidal wave of D2C brands over the last half-decade, it's become difficult to keep track of how many products there are in a single category (for context, there are as many as 175 D2C mattress companies out there). From the thousands of companies with unique products and compelling stories, how does your company stand out (without breaking the bank)? This is where partnerships come in to save the day. 
Outmaneuver the Competition
Let's face it: As a new, ambitious D2C brand, you probably won't be outspending the competition any time soon. However, you can stay in the game by leveraging your comparative advantages and looking for other brands that have overlap with your audience and story. Reach out and start pitching — maybe you can offer exclusive product pairings, or team up for giveaways, discounts, and events. Whatever you choose to do, this is an excellent opportunity to gain new fans from all sides. 
Here are a few examples of brand partnerships that may inspire you: 
Topo Designs' stylish and versatile backpacks are a favorite for globetrotters, while Madewell is known for its durable denim and timeless women's apparel. Together, they met in the middle (literally) and created the unisex hip pack that features signature Madewell colors and the classic Topo Designs styling.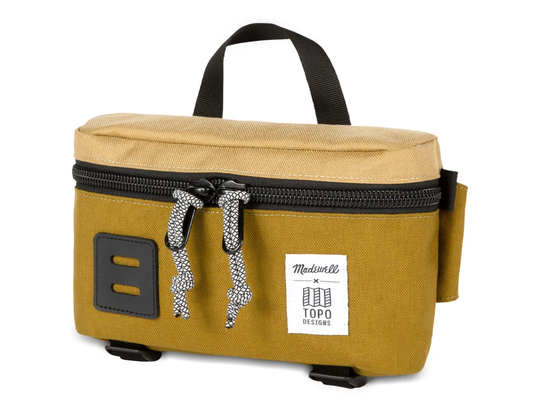 Gravity's blankets are unlike any other — they use the power of weight to relax your nervous system. So naturally, the "the world's most popular weighted blanket," would partner up with "the most advanced sleep system available,"  for an unforgettable deal. With every Sleep Eight Pod (a $2,000 adjustable mattress) bought comes a complimentary Gravity Cooling blanket.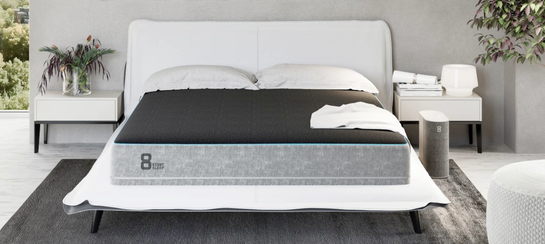 Senreve x Various luxury brands
Senreve is famous for its sleek, structured, and elegant bags. They've gained traction from not only partnering up with influencers and celebrities but also powerhouse career women (like executives on Wall Street or young professionals in legal fields). Recently, they've collaborated with an array of independent luxury companies — for every Carte Folio cardholder that's purchased, you can find a gift card from brands like Aurate and Hill House Homes.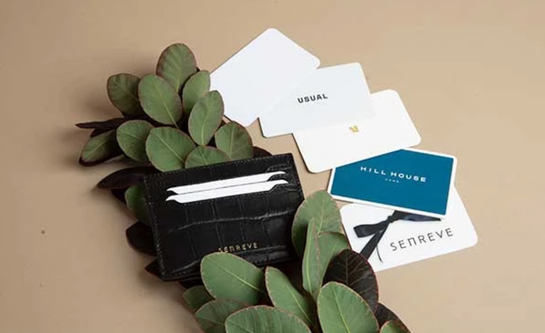 Note that you don't have to only partner up with similar brands — you can also think out of the box and get creative. While a makeup brand and a dog products subscription collaboration may seem random at first, the products (dog chew toys modeled after Glossier's top-selling products) are way too cute to pass up.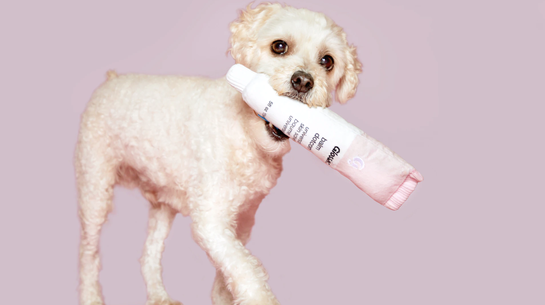 You might think that some brands are out of your league, but don't be afraid to reach out. Well-established brands are always on the lookout for innovative, exciting companies that they can associate with. Take a look at West Elm, for instance — they're a well-known furniture brand but chose to partner with Bearaby because of their unique knitted blankets. Together, they teamed up to design a joint weighted blanket line that's available to purchase online.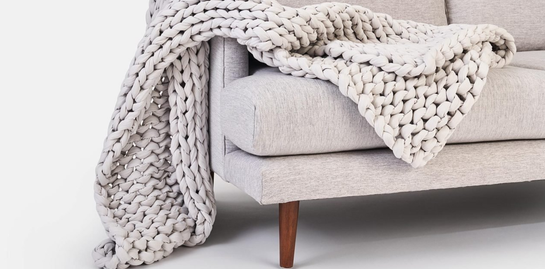 How to Promote Alignment With Your Partner Brand
To ensure a successful partnership, be sure to incorporate these questions in your strategic thinking:

Do your goals align with each other? 
Does what your partnership offer provide real value to customers?
Is your partnership solving a problem?
Did you both do your research? Do you know your consumers' behaviors, attitudes, and product usage?
Teamwork (Sometimes) Makes the Dream Work 
While partnerships are exciting and should be one part of your balanced growth marketing portfolio, don't be dependent on partnerships alone — there are certain risks involved. Avoid the following pitfalls: 
Don't approach it with unrealistic expectations. In other words, don't imagine high rewards for little investment or effort. Traditional acquisition channels can cost money, but returns are predictable. Partnerships don't cost money, but are expensive in other ways — they demand time and their ROI is unpredictable. 
Be careful about who you choose to partner with. Your brand's reputation could suffer a setback or receive lousy publicity if anything goes awry. Make sure you conduct a thorough investigation of potential companies' backgrounds to minimize risks. 
Draw up a co-branding agreement. Make sure that the co-branding agreement covers all of your bases — for example, if your partner suffers a severe reputation problem, or they turn out to be challenging to work with, you can terminate at any time to protect your brand's image. 
Get In On the Buzz 
In the grand scheme of things, partnerships are only responsible for bringing in a small piece of revenue. However, there's a reason why they're so popular with D2C brands. Since it isn't possible to collect personal information to target one another's customers, partnerships help small businesses cheaply and organically acquire more customers by targeting a similar demographic. If done carefully and right, partnerships are a great way to grow your customer base and relationships with like-minded brands.
Last updated on September 16th, 2022.