4 Ways to Increase Brand Awareness on Social Media
Topics Covered:
Social media is one of the best tools retailers can use to reach more shoppers. (Unless you can shell out a million dollars for a Super Bowl ad!) That's why most businesses launch a Facebook and Instagram page as soon as their ecommerce store goes live, giving them a place to post regular content and update customers on the latest deals and products. 
Though we know social media = more eyeballs, what are concrete ways to increase brand awareness via virtual platforms?
Launch Brand Awareness Social Media Ads
An easy way to increase brand awareness on social media is by launching a campaign. For instance, with AdRoll's AI-driven brand awareness solutions, you can reach and connect with new shoppers who resemble your current customers — yes, that means making a bigger splash without upping your budget.
Even better, you can analyze and measure your results across the entire funnel, providing better insight into ways to optimize your campaigns in the future. (If you're already an AdRoll customer, here's how to get started with a brand awareness campaign.) 

Create Engaging Content
Polls, questions, and memes are some of the most exciting ways to drive engagement on social media. After all, the best part about creating content that makes people pause, laugh, or say "yaaas!" is seeing the snowball effect — the more people who like, comment, and share your posts, the wider your reach (and your brand awareness). That's how content goes viral.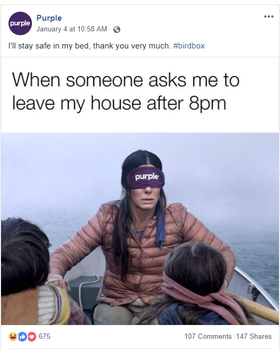 Remember: The best marketers don't use social media as a way to only sell. Instead, they treat it as an opportunity to connect with their target audience. Be social, and the selling will come.
Pro tip: Use a tool like SE Ranking for a high-level overview of what content performs best on social media right now — it's a great source of inspiration as you develop your social media strategy.
Use Branded Hashtags
From #MyOreoCreation to #ShotOniPhone, branded hashtags are a great way to increase brand awareness on social media, spread a campaign's message, and collect a trove of user-generated content (UGC) that can be repurposed for other marketing materials.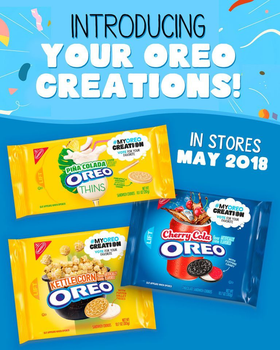 Design a Contest
People love participating in contests and winning things, especially if entry is as low-stakes as, say, tagging a friend. An even better way to increase brand awareness on social media is to offer shoppers an extra contest entry for every action they take. 
Here are some quick and easy contest ideas that will increase brand awareness on social media:
Like, comment, follow, tag a friend, vote in a poll, or share for a chance to win

A photo caption contest

A "come up with a name for a new product" contest

A social media scavenger hunt, with clues across posts

A call for submissions, e.g., "take a photo posing with a product in a special way"
Say Hello to More Brand Awareness!
Now that you're equipped with these ways to increase brand awareness on social media, you'll need a partner to help get you going. That's where AdRoll comes in. With our AI-powered brand awareness solutions, you'll instantly power up everything social media — from your retargeting campaigns to audience targeting — across Facebook, Instagram, and hundreds of other platforms. Get started now! 
Last updated on November 15th, 2021.