Using AdRoll to Boost Brand Awareness: An Infographic
Topics Covered:
Ready to invest in brand awareness? We're here to help!
Here are the AdRoll solutions you can use to capture the attention of a whole new audience.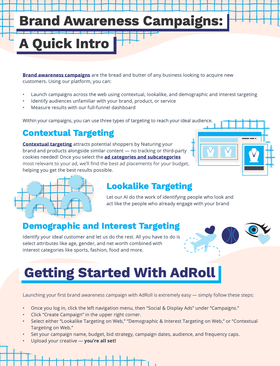 How to Launch Brand Awareness Ads With AdRoll
Take your brand awareness efforts to the next level with these solutions today! 
Last updated on December 6th, 2022.