30+ COVID-19 Resources to Help Brands and Their Founders Survive and Thrive
Topics Covered:
As the world continues to battle one of the biggest challenges humanity has ever faced with COVID-19, governments, companies, and organizations are stepping up to the plate. The business community is coming together to support small businesses, entrepreneurs, and challenger brands through this difficult time. This support comes in many forms: loans and grants from government organizations, ad grants from media companies and platforms, free subscriptions to services, training and education, and countless others. 
To help get brands through, we've put together a list of resources and services being made available to challenger brands to help them not just survive this crisis, but also thrive. These resources will help brands navigate this challenging environment, and position themselves to thrive when the world starts to recover. Just as important, the health and wellness section will help founders, executives, employees, and entrepreneurs overcome the personal challenges that come with managing a company through a turbulent time. 
In this article: 
Financial Resources
Non-Government Financial Resources
Business Tools and Trials
Health and Wellness
Have additional questions? Visit our COVID-19 FAQ page: 
Financial Resources
For many companies, the biggest challenge presented by the crisis is one of cash flow. With quarantines, shelter in place orders, and the shuttering of non-essential businesses, many companies simply are not getting the number of orders they need to cover expenses. To help, the United States Government recently passed the Coronavirus Aid, Relief, and Economic Security Act (CARES).
This unprecedented bill set aside $2 trillion in aid for dealing with the pandemic. While much of the bill focuses on assisting consumers, the unemployed, and healthcare workers, a significant portion is allocated towards supporting businesses. These programs can be difficult to parse, but a number of resources exist to help companies figure out what applies to them and how to take advantage of it.
AdRoll's Guide to the Paycheck Protection Program — The Paycheck Protection Program, or PPP, authorizes the Small Business Administration (SBA) to create a new type of loan to help businesses maintain payrolls, and converts to a forgivable grant if certain conditions are met.
The PPP can be applied for from any bank or financial institution that is an accredited SBA lender, and the recommendation is to use a lender you have an existing relationship with to expedite the process. 
Read more: 
AdRoll and Womply Accelerated PPP Loan —  For small businesses looking to accelerate their application for a PPP loan, AdRoll has partnered with Womply to speed up the process. Womply and AdRoll have helped hundreds of thousands of small businesses and challenger brands, and now are partnering to help them take advantage of this opportunity. Since there's a limit on funds allocated for the PPP program, applying and getting approved as soon as possible is critical.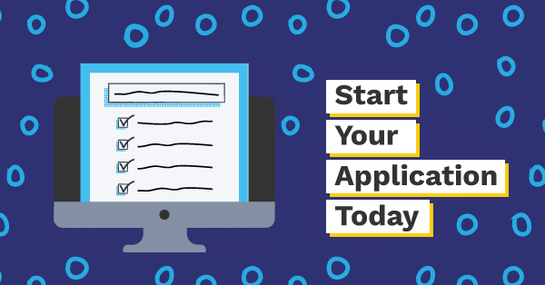 Small Business Administration COVID-19 Resources — Aside from the PPP, the SBA is offering a number of additional programs to help companies deal with the financial fallout of COVID-19. These programs are primarily structured in the form of low-interest SBA-secured loans that can be applied for through any recognized and accredited SBA lender. These include:
Economic Injury Disaster Loan (EIDL) Emergency Advance — The EIDL Emergency Advance is a grant of up to $10,000 offered by the SBA to assist businesses facing immediate cash crunches by providing limited assistance until a full EIDL loan has time to process and be approved. The SBA claims that grants are being paid out within three days of being applied for. However, reports on Twitter suggest that the large number of requests have led to a substantial backlog.

The amount of the grant appears to be based on the number of employees a business has, though specifics have not been released yet. The grant will also offset any forgivable portion of a PPP loan companies might receive in the future. EIDL grants and loans can be applied for and received even if a business is also applying for a PPP loan.

The advance also counts against any EIDL loans that businesses take out. These EIDL loans are always available. However, they have been modified under the CARES Act. Modifications include:

Approval can be based on just the credit score of the business owner, rather than on the business credit rating
No personal guarantee required for loans under $200,000
No real estate collateral is required
The requirement to have been in business for at least a year has been waived

Express Bridge Loans — These loans are meant to provide a short term cash infusion for businesses impacted by COVID-19. The biggest advantage of the bridge loan program is the speed with which approval and receipt of funds is supposed to take place.

SBA Debt Relief - The SBA will pay all principal, interest, and fees on existing SBA loans for up to six months. Additionally, the SBA will automatically defer loans until December of 2020.

Additional information on components of the CARES Act can be found in this helpful infographic from Charles Schwab.
Non-Government Financial Resources
Aside from financial help from the government, multiple large companies are offering grants for brands impacted by COVID-19. These grants are often smaller than programs like the PPP, and are often more specifically targeted than SBA programs.
These grant programs are often tied to specific localities where the grant-issuing organizations are based, though there are a few that offer grants everywhere in the country. The application process and acceptance criteria vary depending on the specific organization issuing the grant, and all grants are being given out on a first-come, first-served basis.
Local Initiatives Support Corporation (LISC) and Verizon — The Local Initiatives Support Corporation (LISC) has partnered with Verizon to give out $2.5 million in $10,000 grants to small businesses, especially women and minority-owned businesses in underserved areas. LISC, a product of the Ford Foundation, is a community lending and support organization for companies that have difficulty finding conventional lenders.
GoFundMe and Yelp — GoFundMe and Yelp have partnered together to provide a small business relief fund. This fund provides matching grants to companies that successfully raise at least $500 using the GoFundMe platform and verify that they have been negatively affected by government action (primarily forced shutdowns and quarantines.)
Amazon Neighborhood Small Business Relief Fund — Companies operating out of Bellevue, WA with fewer than 50 employees and less than $7 million in revenues can take advantage of Amazon's grant program for local businesses. However, only retail and service companies open to the public will qualify, so corporate offices and manufacturing facilities don't count.
Facebook Small Business Grants Program — Companies operating in regions where Facebook operates that have been in business for at least a year and have between two and 50 employees can apply to receive grants from Facebook's $100 million fund.
Additional funding for businesses, artists, and nonprofits is available through localities, smaller organizations, states, and even city organizations. A great list of places to start looking can be found here.
Business Tools and Trials
While it may seem that finding business tools is the last thing on anyone's mind right now, it should be one of the first. As physical businesses are forced to close in response to the crisis, many companies are pivoting to new business models to retain existing customers and attract new ones.
For physical retail companies, this can be a fantastic catalyst for building out a more robust digital presence. Companies that don't currently have an e-commerce component can try out multiple platforms free of charge. Companies that have not invested in social marketing can get free access to professional social management suites. Brands that have not invested much in advertising can take advantage of decreased ad rates and increased access to free tools to begin their digital transformations.
To help small businesses deal with the upended economy, many established platforms and business software vendors are either giving away their products for free or offering extended free trial periods, often up to 90 days. Despite everything else going on, this is the best time to push into new terrain and try to not just survive, but thrive.
HootSuite - The venerable social media management and marketing platform is offering free access to their professional level for small businesses and non-profit organizations until July 1, 2020. Hootsuite is one of the gold-standard social media platforms, and is worth trying out for companies that have been manually updating their Instagram and Facebook feeds.
In addition to the free professional plan, the company has produced a number of getting started videos that can help newbies jump on and start managing their social media like a pro quickly and easily.
Shopify - One of the most popular e-commerce platforms for small businesses, Shopify is offering a 90-day free trial for all new customers. The platform allows any business to quickly and easily build out an online storefront, with no coding required (unless you really want to!) The company is also making gift card sales available on all accounts, so even service businesses can take advantage of additional e-commerce cash flow while their physical locations are closed.
In addition to quick and easy online store-fronts, Shopify is also providing funding via their Shopify Capital program, and multiple webinars and live training and information events.
Apple Final Cut Pro X - Looking to take your video production to the next level? Apple is giving away 90 day free trials of their incredibly popular production software. This is especially useful to companies looking to use video as a primary means of communication with customers and clients during the COVID-19 pandemic.
Hundreds of business software companies are giving away some kind of free access or trial to those affected by COVID-19. You can find additional software offers here, here, and here.
Health and Wellness
With everything going on, founders and executives are scrambling to provide help for their businesses and employees. Most aren't nearly as concerned about their own health and wellness. That can be a big mistake — stress makes bad decisions and lowers effectiveness. This is especially important for people under quarantine who may be cooped up and not moving around much.
However, several fitness and wellbeing platforms and services are offering free deals for people who need to take a break, raise their heart rate, and sweat out some anxiety.
HeadSpace — The workplace wellness company is offering free guided meditation and exercises to employers and employees. While meditation may not be everyone's cup of tea, it can be a useful tool to take a break between applying for grants and recenter.
ClassPass — The pioneer of on-demand fitness and activity programs, ClassPass is offering thousands of free on-demand workout videos to members new and old. They are also paying 100% of live-streaming fees directly to the studios hosting them, giving workout buffs a chance to support local studios and instructors.
DoYogaWithMe — For people into yoga, DoYogaWithMe is offering free two-month memberships to its premium service for all new and existing members. 
Stressful times can make it difficult to think about personal wellness, but business owners need to understand that taking care of themselves physically and mentally is critical to success. Aside from the benefits of exercise, getting active while in quarantine can save us all the embarrassment of having to get the waistlines on our business suits taken out when things start to reopen.
For information on at-home fitness:
The COVID-19 pandemic is an incredible challenge facing the entire world. But it has also shown the resilience, strength, and commitment to each other that makes business owners such an amazing community. This is not a comprehensive list of every resource available to brands — there has been such an amazing outpouring of support that it would be impossible to fit it all into one blog post. If we missed an incredible resource, deal, or opportunity, reach out to us and we will try to update this guide. Stay strong, and remember that this, too, shall pass.
Last updated on September 16th, 2022.