How Moon Pod Partners with AdRoll to Grow More Efficiently
Moon Pod
Some companies get backed by venture capital. Others get started through business loans. Moon Pod likes to do things a little differently—we originated with a Kickstarter campaign, supported by individuals who saw the vision we had for a more comfortable world.
Since getting our start with our flagship product, the Moon Pod beanbag chair, in 2018 Moon Pod has helped thousands of customers find comfort and free tension from stress and anxiety. The key to our successful start lies in putting our customers first and prioritizing their feedback when designing and developing products. Our customer-centric approach lead us to raise over $1.2 million with more than 5,000 backers on Kickstarter.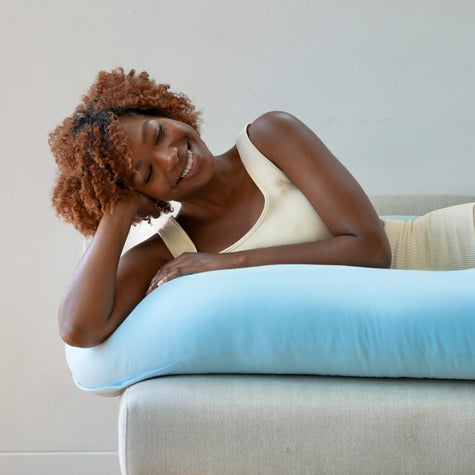 Fast-forward to today and in addition to our best-selling beanbag chairs, we now offer a full suite of ergonomic relaxation products that support our customer's physical and emotional well-being.
We contribute much of our ongoing success to how we run our business. Moon Pod isn't like your traditional company, and we don't work the same as a traditional team. Nobody on our team has a specific job title—instead, everybody wears whatever hat fits at a given time. The team does whatever it takes to get things done, from marketing and operations to product development and customer service. Even high-level strategy is very collaborative, which means we're all empowered to apply our skills in a way that benefits the team.
We Are Rethinking What It Means to Scale
Just as we're collaborative internally, we're also collaborative externally. Moon Pod leans on third-party experts to help us make the best decisions for our business. That's one of the reasons we've maintained such a small core group of employees without needing to expand our team even as our company has scaled. Since we can leverage the expertise of others, we don't need to waste precious time, money, and energy allocating human resources when we could outsource more effectively.
Part of this for Moon Pod was rethinking what it means to scale. Some of our thoughts around scale are typical to most businesses, such as growing the number of customers, conversions, and sales. We also think about scale in terms of developing our suite of stress-reducing Mood Pod products. Regardless of how we scale, we know one thing: we can't do it without marketing.
Our Search for Scalable Success
In our early days, Moon Pod's marketing and advertising strategies were about creating hype and interest. We mainly relied on in-person street teams and events like celebrity after-parties to encourage people to try our chair and while that worked to drive brand awareness, we had to find effective ways to nurture they're engagement.
We turned to social media to reach a broader audience, but changes in iOS features and cookie preferences made social less effective than we thought, so we added more traditional channels like TV and direct mail. We learned pretty quickly there's no "right way" for marketing—it's a combination of activities. Good marketing isn't about doing exactly what someone else is doing. Instead, it's about figuring out what works great for you. We test, iterate, and move on as-needed. And we don't get hung up on things that don't work for us.
We partnered with the advertising platform Criteo to help us promote our brand in various places, but over time, our performance started to decline. What was once a $13 cost per acquisition (CPA) climbed to $200, and we didn't know how to improve it. Engaging in email communication with Criteo was complicated and time-consuming, and we couldn't get any direct support to discuss next steps. We were getting to the point where we either had to shut off the channel completely or quickly find another platform to get better results.
We heard of AdRoll through other collaborators, who had such great stories that we were curious enough to try it out. Because Moon Pod is such a small team, we rely on the expertise of our partners. We don't just need direct support in case something goes wrong; we also want strategic support when things are going well. Our partners help us separate the activities that work from those that don't—and AdRoll's managed services offering was a significant value-add for us.
We also loved AdRoll's straightforward display of KPIs. Our most telling metrics are CPA and return on ad spend (ROAS), and AdRoll displays detailed information to see how our creative is performing at a glance. We can also compare our creative to the products people are buying so we can refine our strategy over time.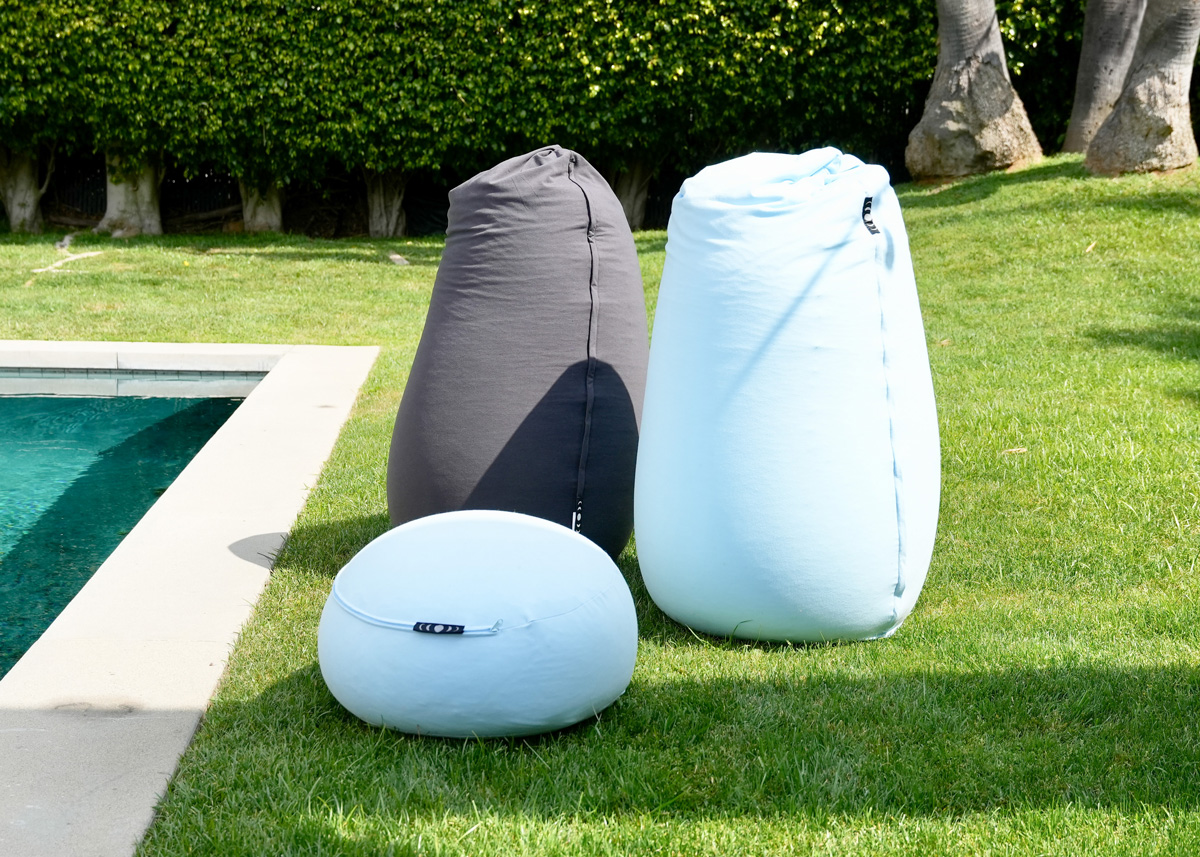 Improving Performance and Reducing CPA by 77%
We adopted AdRoll in the fall of 2022 and primarily use the platform for retargeting customers and increasing conversion. We focus heavily on our visual assets, offering creative to the AdRoll team and relying on them to build out promo-specific assets in static, native, and HTML5—the latter of which Criteo didn't have.
Even with more capabilities available to us through AdRoll, the Moon Pod team doesn't have to worry about managing the day-to-day life of our advertising campaigns. We give the AdRoll team a budget, specific goals, and creatives. They set everything up and present it to us before launch. We check in with our account manager biweekly, where we review campaigns and collaborate to decide what to do going forward.
We use the same budget for AdRoll that we did for Criteo, and the difference in performance is clear as day. Our initial goal was to address our CPA, which we've reduced by 77%. We have also enjoyed a consistent 6x ROAS. And we plan to use our learnings to inform our future activities. For example, our holiday season performance significantly improved CPA, so we might reallocate our budgets to invest more during that time and reduce spending during other times.
AdRoll's impact on performance has been incredible. We've seen continued success developing creative for different channels, and we've enjoyed working with the AdRoll in-house creative team to build messaging that matches our brand.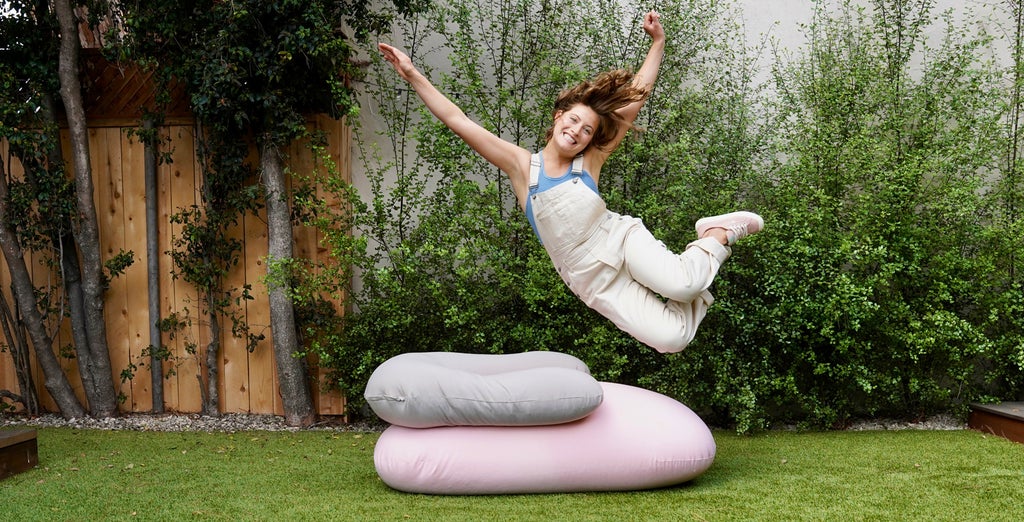 Reaching New Customers Where They Are
Part of our culture at Moon Pod is a willingness to try new things, and working with AdRoll plays into that commitment. We stick with what works when it works, and when it doesn't, we turn to AdRoll to help uncover new opportunities.
Today, we have peace of mind that our account manager is regularly watching our campaigns, which allows the Moon Pod team to spend more time on the big-picture vision for our customers and company, and less time on the day-to-day management of our digital marketing campaigns.
AdRoll has provided a launching point for Moon Pod to grow and expand. Now that we're leaning into a wider universe of comfortable goods, we can start looking into newer advertising methods on a grander scale. If we can continue to roll out new products, we can engage a whole new set of customers—and by leveraging the AdRoll team as our creative experts, we can meet customers where they are.
Learn How AdRoll Can Help You Grow
Would you like to learn how AdRoll can help you grow your business? Please fill out this contact form. Interested in a dedicated digital marketing and advertising expert joining your team? Learn more about AdRoll's Managed Services.