Why It's Important for D2C Brands to Find Their Key Differentiators
Topics Covered:
Unlike your strengths and weaknesses, key differentiators separate you from the competition. They can be an advantage for you and should also be something that your team can rally around, like your startup story or your core values as a company. For D2C brands especially, it's critical to have defined key differentiators because it's a way to stand out in a saturated marketplace.
Let's delve into how to identify your key differentiators and examples of brands that are killing it with their messaging. 
How to Identify Key Differentiators For Your Brand
When you start looking for key differentiators, start from the inside. Understand why your company exists and why it began. Who are you, and what do you offer that the competition doesn't? What is completely unique about your company and can't be copied?
For example, Claudio Lugli Shirts goes beyond being an apparel retailer. The company believes that the clothes you wear should be as individual as you. All their shirts include rich details that celebrate individuality, and they limit the numbers they sell so that you don't show up at work wearing the same shirt as your coworker. That's what sets them apart. What's different and authentic about your company will help you unlock your key differentiators.
Even your founding story can be a differentiator. If your success story is similar to your ideal audience, you can use it to create something your potential customers want for themselves. If the story aligns with your ideal customer profiles (ICP), leverage it, and tell the story from your perspective.
Your other key differentiators may not be as exciting as a tech company starting out of a garage, but they're still relevant. Your competition can easily catch up to price and technology. Instead, focus on the small things that set you apart from the herd. If it's something meaningful, like a commitment to the environment, a focus on philanthropy, or a community of happy and engaged employees, it's an important distinction. It aligns with someone's core beliefs.
Ultimately, you'll want to map your key differentiators to your ICP. Think about what matters to them, whether that's supporting independent artists, saving the environment, or just wanting to feel beautiful. Then, use those differentiators to craft an authentic story for your brand.
Brands That Are Doing It Right
For inspiration, we've compiled a list of brands with memorable key differentiators. From luggage and watches to genetic reports and hot sauce, it just goes to show that it doesn't matter what product or service you're providing — there's a special story to be found no matter what.
1. TeePublic isn't your average custom t-shirt retailer – it's a marketplace that supports independent designers. The company provides a platform for them to grow their business. In doing so, it sets itself apart from the herd of custom product marketplaces. 
Key Differentiator: The DIY platform fosters independent artists. 
2. You might think Away is just a "luggage" store, but it's so much more. To distinguish themselves from the saturated luggage market, they positioned themselves as a travel company. Away makes it a priority to do more than selling luggage — they churn out slews of travel-related content and media, publish a magazine, and even once hosted a popular podcast.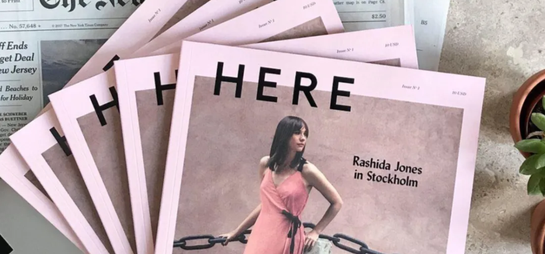 Key Differentiator: They build a community by going beyond the products they sell.
3. the5th knows how to create buzz through urgency. This luxury e-commerce store only sells its watches on the fifth of every month. Their stock is limited because they create watches based on customer feedback and suggestions. VIP subscribers are also granted access to limited edition watches and exclusive deals on this day.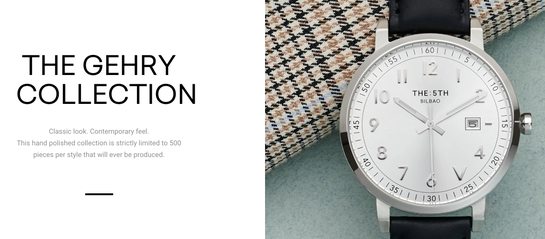 Key Differentiator: They rely on exclusivity to build anticipation ("watches worth waiting for") and customer suggestions to create their products.

4. 23andMe's mission is "to help people access, understand and benefit from the human genome." They connect people with their genetic roots through reports that show customers' ancestry and help customers spot potential diseases with genetic health risk reports.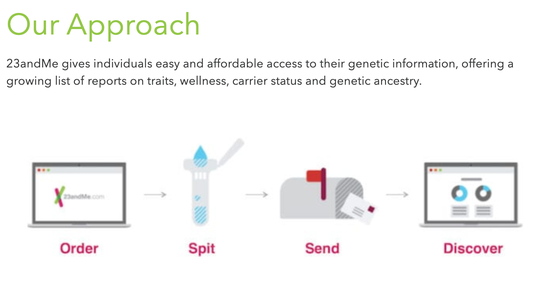 Key Differentiator: The way they leverage their customers for compelling storytelling and their belief that everybody should have access to their health data.

5. Talk about hot sauce for a good cause. Palo Alto Firefighters Pepper Sauce has an interesting backstory: It all started in 1994 when firefighter Lee Taylor started growing peppers in the fire station backyard. After each harvest, he would share his hot sauce with the community, and they quickly became a big hit. Now, he's evolved it into a flourishing business, with an eye on helping the community. 100% of proceeds go to the Palo Alto Firefighters Charitable Fund, which provides the Palo Alto Firefighters the means to raise money for scholarships, burn foundations, and other local charities.

Key Differentiator: Their community-focused non-profit helps firefighters, children, and a variety of different charities.

Now that you know how to find your key differentiators let's dive deeper into how to create a robust marketing strategy with the Ultimate Guide to Growth. 
Last updated on September 16th, 2022.