Spring Clean Your MarTech Stack: 3 Tips to Keep in Mind
Topics Covered:
Does your MarTech stack spark joy? Or do you feel intense anxiety as you scroll through the twenty tabs permanently open on your browser — where each one displays an overwhelmingly complicated dashboard you haven't looked at in weeks?
If you belong to the second group, there's no need to panic: With various affordable marketing solutions and tools available to ecommerce brands, it's easy to fall into the trap of building a Frankenstein-style MarTech stack that drives you bonkers. 
If your MarTech stack keeps you up at night, it might be time to roll up your sleeves and conduct a virtual deep clean. Good thing we're here with a digital Swiffer —  here are three tips for decluttering your MarTech stack. 
Does It Spark Joy? ⚡️
Take it from the home organization guru herself, Marie Kondo, and ask yourself: Does your MarTech stack spark joy? 
Even if your MarTech stack resembles the stuff of nightmares, your gut reaction might be yes. After all, these solutions and tools have helped you reach new audiences, automate manual processes, and save time. 
But dig a little deeper: If your MarTech stack is large and disconnected, you might present a scrambled, confusing, or overwhelming shopping experience. From ads that lead to irrelevant landing pages to inconsistent visuals and copy between platforms, a poorly organized MarTech stack can sink conversions. 
Instead of using, say, three different email marketing tools to cover promotions, order management, and customer service, choosing just one that's carefully optimized can make a real difference in your daily operations. 
Here's how to get started:
List out the capabilities of all the current solutions in your MarTech stack. 

Try to spot redundancies. 

Choose one solution per marketing channel, e.g., SMS or email. 

Ask your team which platforms and tools they actively use versus those that go virtually untouched. 
Conduct a Team Training Session
Did you know you can create user groups in Slack rather than manually type in every team member's name? What about how you can remove backgrounds from images in Canva or turn emails into tasks on Asana by using a Gmail label?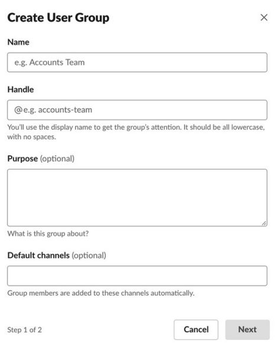 If your team uses the most basic features in your MarTech stack, it might be a good idea to cull redundant solutions then conduct a team training session for those that survived the cut. 
Numerous agencies offer certified platform specialists who can audit your MarTech stack, review your brand's needs, and help you and your team integrate your tools more effectively — training sessions included! 
Use an All-in-One Platform
Rather than frantically shuffling through different tabs for different ad platforms — Google, Facebook, Pinterest, and beyond — consider opting for an all-in-one marketing platform like AdRoll. With one simple account, you'll have the opportunity to launch ads on millions of websites and mobile apps to build brand awareness, create and send email campaigns to retain your best customers, and recover abandoned carts, among other features. 

Plus, an all-in-one platform equals better, more reliable data. If a shopper opens a promotional email and clicks on multiple ads before purchasing, you can pinpoint exactly what drove the conversion — rather than half a dozen separate platforms take credit. Armed with this information, optimizing for better ROIs will become significantly easier. 
Mess, Begone! 🧹
As your brand grows and marketing strategy changes, so do the platforms and tools you need for success — and clinging to the old can lead you to miss out on powerful new capabilities and integrations.
Want more tips on how to operationalize your ecommerce brand better? Check out this guide.
Last updated on February 23rd, 2022.