Ecommerce Automation: 13 Tools to Automate Your Shopify Store
Topics Covered:
A long time ago — before "automation" became a buzzword among marketers — entrepreneurs eyeing growth had to tackle it all by themselves, from training customer service reps to hiring a marketing agency. Fast forward to today: Thanks to a multitude of powerful ecommerce automation tools readily available to brands, we can get the same results for a fraction of the cost, time, and effort. No longer does growth equal skyrocketing expenses and blowing up your marketing budget. 
Ready to work smarter, not harder? Here's everything you need to know about using ecommerce automation to scale the Shopify mountain. 
Customer Support
As you grow your Shopify business, you'll soon realize that one of the most difficult areas to scale successfully is customer support. Luckily, automation doesn't automatically mean providing a subpar customer support experience. While a trained customer service rep should always handle more complicated customer issues, automated processes can address minor questions and issues quicker and more efficiently. 
An ecommerce automation tactic that goes a long way here is a support chatbot, ready to provide 24/7 answers on everything from package updates to product information to shipping policy details. Even better, advancements in machine learning have made chatbots that much more sophisticated — you can integrate them with your CRM, marketing funnels, and more. No wonder one study found that chatbots can save businesses up to 30% on customer support costs.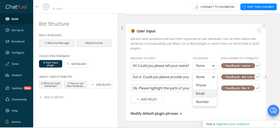 Some customer support ecommerce automation tools to check out include Chatfuel, Botsociety, and Ada. 
Fulfillment Processes
Using ecommerce automation tools to support your business doesn't look like an office with one laptop and zero employees. While cool footage of Boston Dynamics' robotic dogs stocking warehouses has garnered hundreds of thousands of views on Youtube, the truth is that brands still need multiple pairs of human hands to produce, package, and deliver items. 
However, there are parts of the fulfillment process that can (and should) be automated:

Ads, Emails, and Marketing Galore
Whether your marketing efforts consist of promotional emails, digital ads, or social media posts, there are a ton of opportunities for ecommerce automation. 
AdRoll is an all-in-one marketing automation tool that offers everything from powerful retargeting campaigns to high-conversion emails. As a Shopify and Shopify Plus certified partner, our AI-powered platform makes it easy for marketers to run ad campaigns that target every step of the customer journey on Facebook, Google, and millions of other websites and mobile apps. You can also easily measure and analyze your cross-channel performance along the way — all from one dashboard.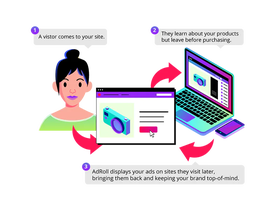 Here are other tools brands find helpful:
Ready, Set, Automate!
The most important tip to remember about automation tools? They're not just for taking the annoying tasks you hate the most off your hands. By using ecommerce automation tools to scale your online store, you're simplifying recurring tasks in ways that are rooted in data and metrics. As a result, you'll redirect your time to other priorities, reduce the risk of human error, and scale your marketing and sales without spending tons of money — which means more savings for your bottom line! 
What are you waiting for? If this post has piqued your interest in all things ecommerce automation to save time, check out our ecommerce automation trends for 2021 and beyond. Plus, get the AdRoll app for Shopify to automate and turbocharge your marketing efforts.
Last updated on March 24th, 2022.