Integrated Ad Campaign Template for Shopify
Topics Covered:
You've got your products lined up and professionally photographed. You've designed and built your Shopify store, complete with an optimized checkout process and enticing homepage design. You've figured out how to set up accounts for Google Ads and Facebook Ads and Instagram Ads and every other kind of ad option available to you (or, even better, you've wisely decided to sign up for AdRoll to make the whole process as seamless as possible for yourself). And finally, you've set aside a budget to attract customers to your site. Now what?
If you've done your homework, you know that to make the most of your budget, you need to be running marketing campaigns rather than the occasional random ad. That's because campaigns (which give you a start-to-finish plan for encouraging shoppers to buy your products) are more cost-effective than ad hoc marketing. They're also an awesome way to build out your brand so that it is more easily identifiable to shoppers. 
But, as a first-time campaign planner, you may ask: How do you set up a campaign that really cranks up your marketing flywheel? Here's a clue: Your starting steps should involve building a killer customer journey map that tracks your ideal customers through the process of buying with you.
Luckily, we've got you covered with these customer journey mapping cards below. All you need to do is print and cut them out. Then, when you're ready to launch your unstoppable campaign, simply mix and match tactics from each stage of the flywheel to develop an all-encompassing tactical plan that spans everything from attracting strangers all the way to delighting your loyal customers. Really, it's that simple! 
And before you forget, head here to download our app on Shopify to supercharge your ecommerce store.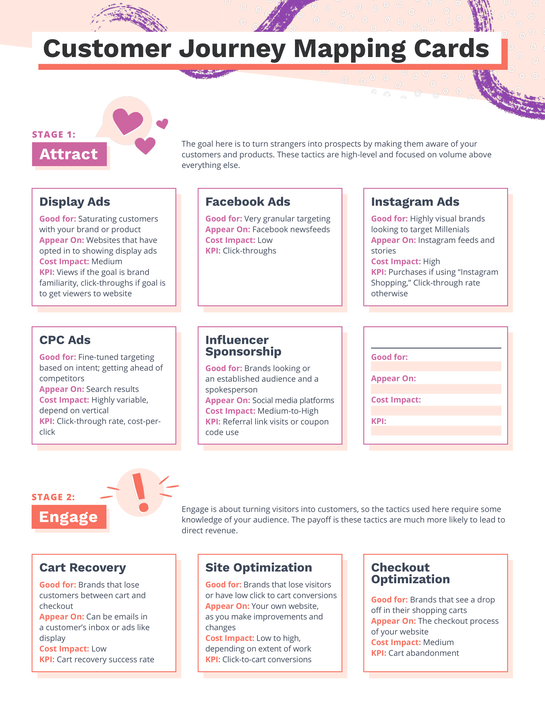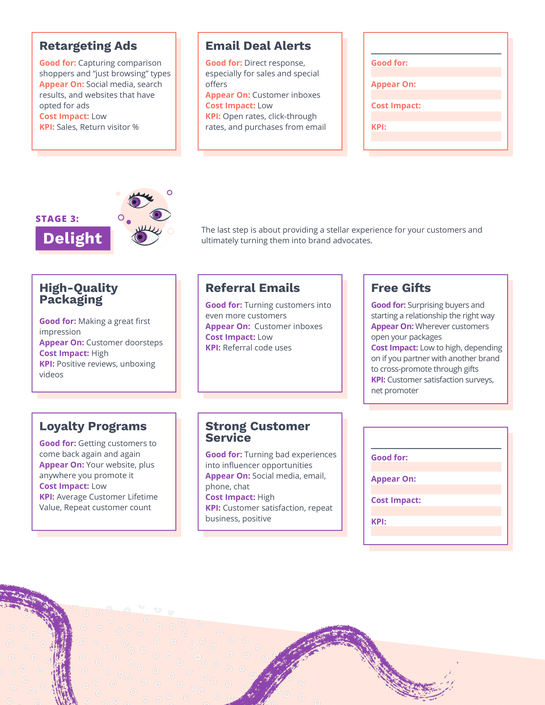 Last updated on September 16th, 2022.