How to Choose the Right Advertising Platform for Your Business: A Checklist
Topics Covered:
It's a good time to be a business owner — it's easier than ever to bring your idea to market, thanks to robust ecommerce platforms paired with marketing tools like AdRoll. But with countless advertising channels and services available, how do you know you've chosen the best for your business? 
If you're ready to transform your small business into a full-fledged brand with the right advertising platform, here's where to start.
What to Look for When Choosing the Right Advertising Platform
Before we dive into the details of choosing the best advertising platform for your business, you need to know what you're working with: Check out this quick guide to different digital advertising platforms (think of Google Marketing Platform, Taboola, and Media.net, among others), plus their pros and cons.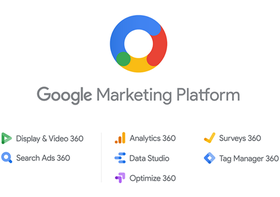 Questions to Ask Before Making a Decision:
What is your budget?

How large is your brand? 

How many customers do you have?

What is your campaign goal? Is it to boost brand awareness, acquire new customers, increase conversions, or reduce cart abandonment?

What features (beyond launching ads) do you need in your advertising platform?

Analytics

Optimization

Audience surveys

Tagging

How complex is your campaign? How many channels does it span?

What type of ads are you planning on launching? How can you best reach your target customers? 

Retargeting ads

Display ads

Native advertising

Mobile ads

Video ads

Search ads 

What other marketing software do you need your advertising platform to integrate with?

What audience are you hoping to reach? Are they at the top, middle, or bottom of the funnel?

Can you create your ads from scratch, or would you prefer an advertising platform that offers pre-made templates?

What is your experience level with advertising platforms? Are you able to handle a complex platform, or would you prefer to stick with something more user-friendly and basic?

Questions for Potential Advertising Platforms:
What are some popular sites and publishers in their portfolio? 

How do they determine ad pricing? Is pricing reasonable for your brand's size and revenue? 

Is there a subscription fee? 

How is their customer service? What channels can you use to reach them? Is help available 24/7?

What reach does the advertising platform have?

What do its campaign reports cover?

Do they offer personalization tools? For example, can you design personalized ads that reflect target shoppers' behaviors and interests? 

What ecommerce selling platforms and marketing tools does it integrate with?

What metrics can you access? Can you see the results for each individual ad creative?

How long is the ad content approval process?

How often do ads get rejected and why? 
One of the best investments you can make for your brand (no matter how large you are) is signing up with AdRoll. Whether you opt for the free version — which includes dozens of rich features, including campaign creation tools and a cross-channel performance dashboard — or a $19/month paid subscription, you're getting access to a robust suite of AI-powered marketing tools that'll help you maximize your campaign return on investment (ROI). 

Learn more about how AdRoll can power up your marketing here.
Originally published on November 23rd, 2021, last updated on November 24th, 2021.