Ecommerce Holiday Sales: How to Plan in the Post-Pandemic Landscape
Topics Covered:
The holiday shopping season is the most important time of the year for retailers — it accounts for nearly 20% of all annual sales. Luckily, all signs are pointing to a massive one in 2021. After being cooped up, alone, and indoors for much of 2020, consumers are ready to open presents and drink eggnog with their loved ones again. But shopping trends are changing quickly. While some experts predict that 2020's unprecedented ecommerce holiday sales have made a lasting impact, others say the buying behaviors of yesteryear will make a comeback. So, how can retailers ensure they're well-equipped for ecommerce holiday sales in a post-pandemic landscape? 
With so much up in the air this holiday season, early planning will be more critical than ever. Here are our four predictions on what retailers can expect in 2021, plus what you can do now to guarantee your ecommerce holiday sales are a raging success. 
Prediction 1: Shoppers Will Start Their Holiday Shopping Early
In the past, Black Friday and Cyber Monday were the anchors of the holiday shopping season. In 2020, however, that trend went out the window — 38% of shoppers said they started shopping in October. 
The cause for the forward shift? Delayed shipping. With ecommerce more popular and convenient, shoppers wanted to give themselves plenty of time to account for shipping hiccups, returns, and exchanges.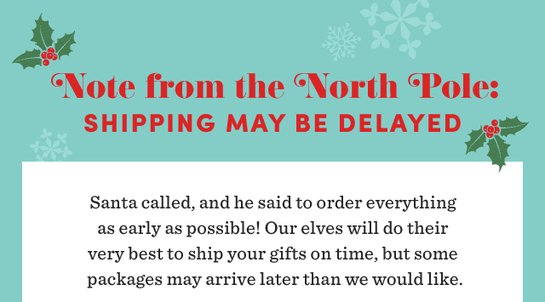 Unfortunately, the well-documented shipping woes of 2020 are set to continue this holiday season — last year, 700 million holiday packages either missed or were at risk of missing their estimated arrival dates. With traditional delivery providers (FedEx, UPS, DHL) likely to exceed capacity again, you don't want to catch yourself unprepared. 
Next steps: 
Capture the attention of early shoppers with competitive discounts, attractive promotions, and other deals prior to Black Friday and Cyber Monday. 
Make sure you have enough inventory to last from early October through the end of the year. 
Plan your shipping and fulfillment processes now. Remember: More ecommerce holiday sales equals more returns and exchanges, which means more manpower to restock packages. And ICYMI, there's a labor shortage in the U.S. right now — start your seasonal hiring process early, too. 
Free shipping and returns will again be the norm, not the exception. (One survey found that the number one complaint from shoppers in December 2020 was non-free returns.)  
Prediction 2: Apparel Retailers Will See Huge Boosts
Before the pandemic, one of the most popular product verticals during the holiday season was apparel and accessories. In 2020, with nowhere to go, people shunned the usual going-out clothes and business wear, causing total apparel sales to drop by nearly 22%. 
But that's all set to change, as people are finally ditching sweatpants. With weddings, vacations, and hangouts back on our calendars, shoppers will look to make up for lost time and choose to splurge on new 'fits for going out on the town. 
Next steps:
Promote your "occasion" products by using creative that speaks to the events and celebrations we missed in the past year. 
Apparel brands will see more returns and exchanges compared to other retailers due to sizing issues. To make things easier for your customers, consider offering pre-paid return labels. 
Want to minimize your profit loss when it comes to processing returns? Incentivize customers to choose store credit over a refund by tacking on an extra $5 in credit, so they're encouraged to shop with you again. A policy like this will help you boost customer satisfaction while protecting your bottom line. 
Prediction 3: Shoppers Will Rely Heavily on Online Shopping
The pandemic massively accelerated the adoption of online shopping. Suddenly, people weren't just purchasing things like clothes or entertainment, but also everyday items — food, beverages, and pet supplies. 
While most experts agree these new online shopping behaviors are here to stay, it's clear many consumers still miss the in-person shopping experience, with many flocking back to reopened malls and brick-and-mortar stores. Last year, 64% of consumers said they miss going to physical stores — there's that sense of instant gratification associated with in-store shopping that is hard to replicate online.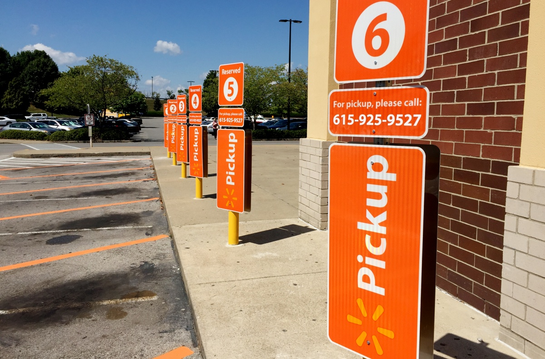 So how can ecommerce brands make the most out of these trends? Answer: click-and-collect. For those with physical storefronts, click-and-collect is the best of both worlds by allowing shoppers to browse in the comfort of their own homes while avoiding shipping delays. In fact, experts estimate that over $58 billion in sales were transacted via the click-and-collect format last year. 
Next steps:
Regardless of whether you're solely ecommerce or have a model that blends offline and online tools, start optimizing your ecommerce site now. You can:
For those with a brick-and-mortar store, you'll want to prominently advertise the availability of click-and-collect in the weeks leading up to the holiday season. 
Re-engage with your 2020 holiday shoppers early by leveraging your email lists and ad audiences. It's all about placing your brand on their radar before they consider your competitors. 
In your marketing materials, such as emails and dynamic ads, offer your 2020 customers product recommendations that are based on their previous purchases. Even better, provide them with a "customer loyalty" coupon. 
Prediction 4: More Purchases Will Be Made on Mobile, Not Desktop
Mobile sales are estimated to account for over 72% of all ecommerce holiday sales in 2021. That's great news for brands that have invested in building a mobile-friendly experience (or a branded app) — but not so great news for brands focused primarily on the desktop journey. This holiday season, expect customers to demand a convenient and speedy mobile shopping experience.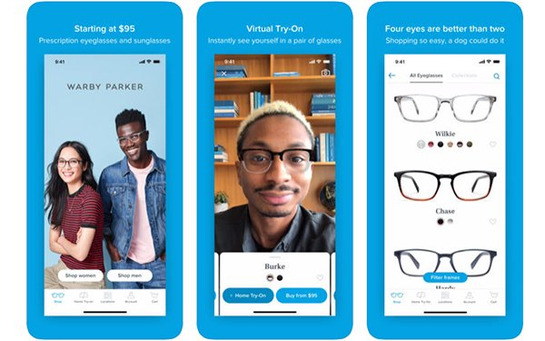 Next steps:
Optimize your website for mobile, especially the checkout process. 
If you have the resources, consider developing a mobile shopping app that can also send promotional push notifications, provide product recommendations, and allow users to track the status of their package. 
Build out the multi-channel and multi-device customer journey early, so you can have a clear idea of how your social media, digital ads, website, and app work hand-in-hand to encourage shoppers to convert.
Ready, Set, Holiday Shop
You heard it here first: The 2021 holiday shopping season will be a wild one for ecommerce brands. Given their pent-up demand and abundance of choice when it comes to retailers, shoppers will demand a lot from the brands they love. 
So, what are you waiting for? It's more important than ever to start planning early and have all your ecommerce holiday sales processes set in place before the Pumpkin Spice Latte season arrives. For more ideas on how to make this holiday season a happy, healthy, and successful one, check out the AdRoll Marketing Resource Library now. 
Last updated on September 16th, 2022.