DRO: How This Streetwear Brand Keeps an 80% Customer Retention Rate
Topics Covered:
It's not easy making it in the world of apparel — just ask Witt Rabon, COO of streetwear brand, DRO. From the streets of LA to the shelves of leading retailers such as Zumiez, DRO has been on a wild, gritty, and glamorous growth journey that's worthy of a Netflix documentary. 
That's why we couldn't resist chatting with Witt about DRO's beginnings, their ultimate rise to success, and the marketing strategies that got them there.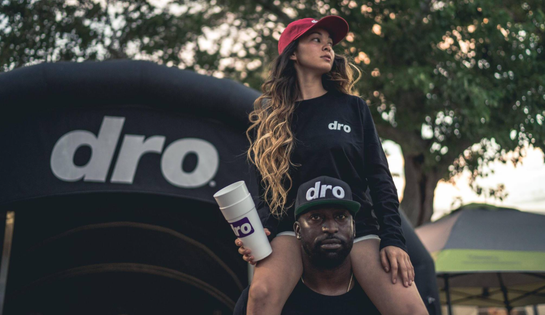 Bespoke Brilliance
DRO originated in the streets of Downtown Los Angeles in 2012. Founder and creator Paul Espino would handcraft and sell the brand's first garments on the corner of 5th and Broadway. Despite running a business where the LAPD and LA County Sheriff jurisdictional lines meet, neither cared to stop the corner hustle.
Three years later, Paul moved to Denver, Colorado, where he met Witt and Jamar Brown, DRO's current VP of Brand Experience. "When Paul showed us his brand, we immediately fell in love with the logo, concept, and designs," says Witt. "We knew this is what we were all destined to do, so we quit our jobs and began to pursue the dream of DRO full-time."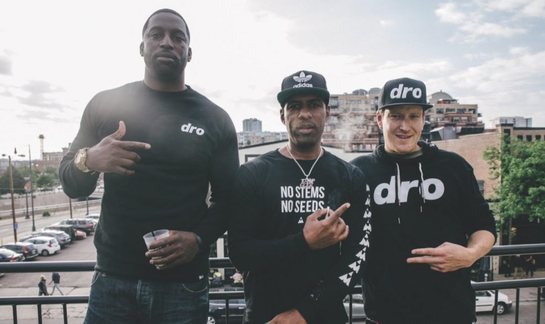 While it sounds like everything from there on out was smooth sailing, DRO's subsequent journey to success was anything but: "It's been pretty crazy, very difficult," admits Witt. "Building a brand with culture and meaning behind it takes lots of time, energy, and just being around the block." 
Capturing investor interest was particularly difficult — there was a lot of hustling involved at music festivals, concerts, and other events aligned with DRO's brand identity. Their big break came when hip-hop and entertainment mogul Waka Flocka Flame entered into an ownership agreement to grow the brand's offline and online presence.
"I truly believe in this company, the team, and expertise behind DRO, and together we are going to make this the next biggest lifestyle brand in the world," said Waka Flocka of his strong belief in the brand.
"Waka is not only a friend but one of our owners," says Witt. "He uses his star power to drive sales and engage the consumer with different campaigns, like his TV show. He is also our CMO, so he uses his high-level connections to get us placement and interviews with well-known publications."
This high-profile partnership has led to numerous deals and opportunities — but just as the DRO team was feeling like the world was at their fingertips, COVID-19 hit.
Achieving 10x Online Sales Growth Amidst COVID-19
"It's crazy," says Witt. "We were in the middle of explosive growth, and then all of a sudden, we had over half of our retailers close down due to COVID. We had to move almost everything over to the digital space."
However, despite numerous physical store closures, DRO's online sales increased by 10x — and they've managed to keep an 80% customer retention rate. When asked how, Witt credited the team's strategic use of social prospecting and retargeting ads, as well as the following three reasons:
They run exclusive product drops to create a feeling of scarcity
"We've created a sort of online club where we release our products for pre-sale via email," says Witt. "We drop new gear monthly, and customers who sign up for our email club can purchase products early for up to 50% off. This keeps our regulars in fresh gear at a deal they can't pass up while covering our manufacturing minimums."

Pro tip: When running product drops, don't just send one email — follow up with one or two reminders, too. For example, you can send the first follow-up email halfway through the pre-sale to those who haven't placed their pre-orders, followed by a "last chance" email the day before the pre-sale closes. This is a great strategy to keep your customers engaged with your brand.
They keep inventory to a minimum
Holding inventory ties up a lot of cash and can make or break your business. The worst thing you can do is buy a boatload of inventory and struggle to sell.
Pro tip: Perform regular audits to make sure that your inventory and recorded data match up. When operating an ecommerce store, audits are especially critical because things can get mixed up when handled digitally — you're less likely to double-check when trusting software but keeping a pulse on your data is always important. 
They're pros at influencer marketing
As mentioned earlier, their CMO is rapper Waka Flocka Flame — but since the beginning, the DRO team was focused on selling to rappers, celebrities, and athletes. While unconventional, the DRO team knew that if they could sell to major artists, the stores would soon follow — hence their phrase, "We design bespoke garments for drug smugglers, rap artists, and dimes."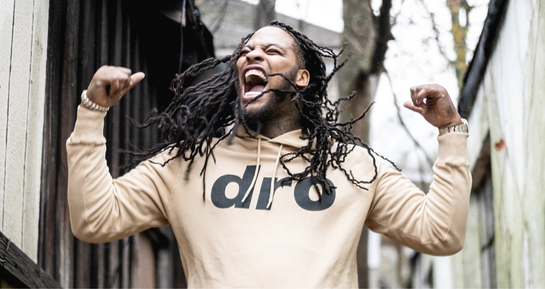 Pro tip: Don't have the budget to work with an influencer with millions of followers? Don't sweat it — try searching for micro-influencers (influencers with between 10,000 and 100,000 followers) instead. Not only are they less expensive to work with, but social media creators with fewer followers tend to have higher rates of engagement. 
From LA to Beyond 🚀
To all of the emerging brands out there, Witt gives straightforward advice: use influencers, AdRoll (we're blushing!), and every Shopify marketing feature at your disposal. And most importantly? Be patient: "Sometimes, the best tactics just cost a little bit of sweat." 
Last updated on September 16th, 2022.