D2C Brand Spotlight: Lounge Underwear
Topics Covered:
Sexy, stylish, and comfortable are the words to describe Lounge Underwear's products, with "comfortable" being the operative word. While the lingerie and swimwear industry may be crowded, Lounge stands out from the noise by offering versatile items that are suitable for everyday wear and special occasions.
However, having excellent products is only the first step of the equation — it's thanks to Lounge's strong online presence and brand identity that they're able to grow at a phenomenal rate. 
Talk About a Growth Spurt
In 2015, Lounge was born from a series of rough sketches by Dan Marsden and Mel Paradise. While neither had a real background in design or fashion, they didn't let that stop them, and they hired a seamstress to bring their popular Triangle design to life.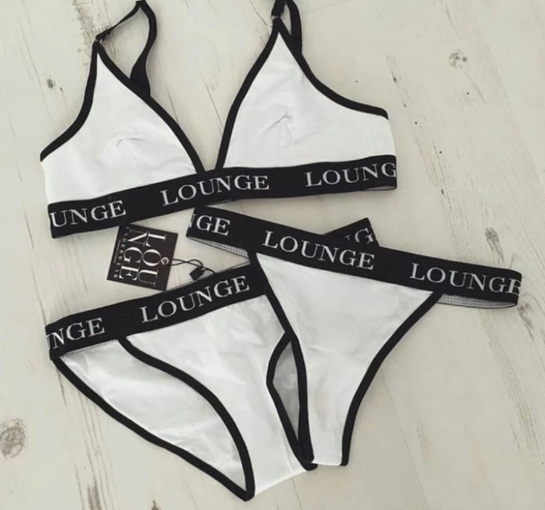 From there, Dan and Mel worked together on photoshoots, launches, and tackled their first-ever Black Friday in their living room. In 2017, the couple began to expand their focus overseas and employed the first members of their staff to help with everything from packing to marketing. 
Since then, the rate of their expansion has been nothing short of amazing — they've outgrown warehouses, and their staff has doubled in size. But, while Lounge's success continues to rise, they found that they needed a strategic marketing partner to help tackle all the challenges that come with such rapid growth. This is where AdRoll proved to be invaluable. 
Advice for D2C Marketers
With AdRoll's help, Lounge was able to understand their customers and drill into data to evaluate what's working and what's not. 
Here are some key learnings from Lounge's marketing team for other D2C brands: 
Focus your efforts on creating a strong brand identity. While sales are your bread and butter, you also need consumers to buy into who you are. This doesn't just mean designing a memorable logo or running a cool advertising campaign — you also have to think about your product design, audience targeting, employee relations, customer support, and more.
Here are a few essential elements that you should address to create a strong brand identity:
Audience: From the development of a brand's core values to the visual design, everything should center around the target audience. You can only boost your brand awareness and perception if you have a deep understanding of the right audience and their needs and challenges.
Unique value proposition (UVP): The UVP describes how the brand is different from its competitors, its benefit to customers, and how it solves their pain points. In Lounge's case, their UVP is that their underwear isn't just appealing in design; it's also comfortable for everyday use.
Brand values: To create a lasting brand image, be sure to communicate your brand values. The values a company picks should reflect the values of its audience and staff and be reflected in their marketing and products.
Cohesion: Make sure that your design and messaging standards are applied consistently across every aspect of your brand strategy. Ask yourself: How do you talk to someone cohesively throughout their customer journey?
Don't underestimate display ads. Display ads are undervalued because they aren't always a direct revenue generator. However, display ads can help your brand stick in a consumer's subconscious. Lounge has had a lot of success with display when it comes to engaging with their community and building a loyal customer base.
Provide a great customer experience. This sounds like a no-brainer. However, one of the challenges of online shopping is that people can't physically interact with what they're buying. This especially holds true with apparel because consumers prefer to try before they buy. In the current landscape of COVID-19, brands have to get creative with how they bring the offline experience shoppers typically have in-store – online.
To make it easier for their customers to envision themselves in Lounge, they created a virtual Fitting Room to help people find their perfect size before ordering. All customers have to do is answer questions about their preferred underwear fit, current sizing, and the brands they wear, before they're presented with the most suitable options.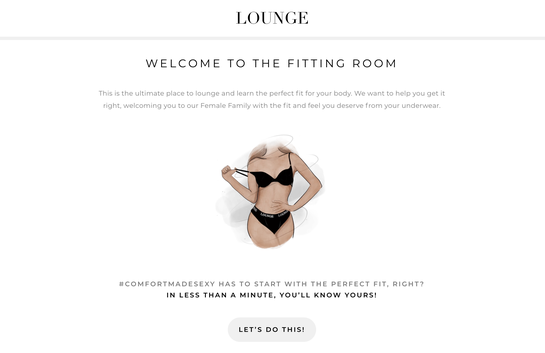 Tailor content to your audience's needs and interests. Content marketing provides the opportunity to speak to customers in a way that adds value to them. Since Lounge has found early success with video, they're now exploring other content avenues to focus on their customers' health and well-being.
Consider partnering with influencers. Just a few moments after the first-ever Lounge influencer posted to announce the launch of the Triangle collection, Dan and Mel received their first order from a customer. Since then, the Lounge team has worked with several influencers to build their customer base.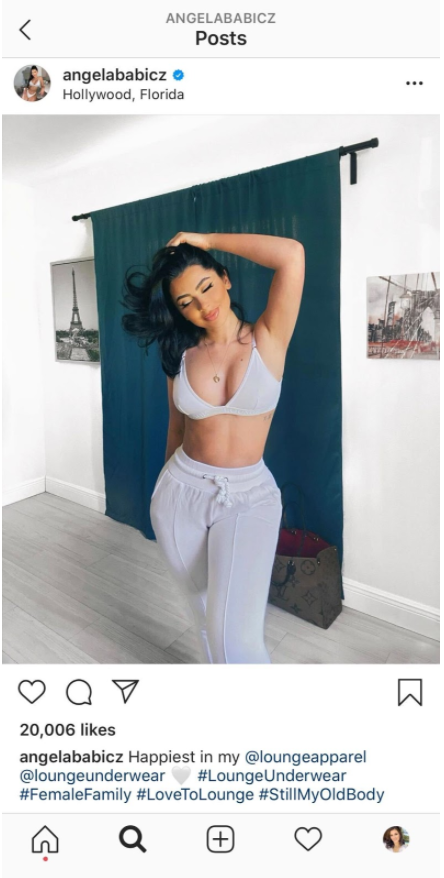 If you'd like to dip your toes into the influencer pool, consider starting with micro-influencers who typically have fewer followers but higher engagement and conversion rates.
For a list of other amazing small businesses to support, check out our D2C Shopping List!
Last updated on September 16th, 2022.