5 Ways to Find the Perfect Dropshipping Supplier
Topics Covered:
Congratulations on getting started on your dropshipping journey! Get excited for lower overhead costs, fewer operational headaches, and more time for marketing and sales. But first: How to select a dropshipping supplier?
After all, suppliers can make or break your dropshipping business — the last thing you want is for shoppers to wait months for a package to arrive, only to feel disappointed by a low-quality or damaged product. 
Here are all the steps, tips, and resources you need to find that perfect dropshipping partner.
Choose Between a Dropshipping Vendor Versus a Wholesaler
Before you get started with your dropshipping Shopify store, it's crucial to understand how dropshipping vendors and wholesalers differ from each other:
Vendors supply inventory in a particular product range, such as toys or apparel. They usually offer their items via dropshipping platforms (e.g., Oberlo) at slightly higher prices than wholesalers. 
Wholesalers sell items in large quantities at a low cost. While many have independent websites, you may see them use sites like AliExpress as well. 
Check Out Different Dropshipping Platforms
To find a dropshipping supplier that can fulfill your vision and needs, you can use the following platforms and Shopify apps to help you out. The best part? Many integrate directly with Shopify so that the products you choose are automatically imported into your store catalog. Easy peasy! 
Oberlo is a dropshipping platform that lists countless products from global suppliers in all categories (apparel, toys, electronics, etc.).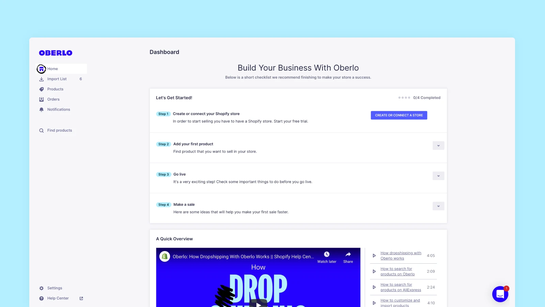 Dropified is a Shopify app that allows you to dropship products directly from AliExpress, Alibaba, eBay, and more. 
Spocket is a Shopify app that focuses on suppliers based in the U.S., EU, Canada, and Australia.
SaleHoo is a database containing the contacts and catalogs of 8,000+ global dropshipping suppliers. 
Printful is an on-demand dropshipping platform that supports custom designs, printing, and manufacturing. 
PlusBuyer is a wholesaler that offers electronics and digital products.  
Identify Your Needs
Choosing between thousands of suppliers all offering similar products is no easy feat. Ask these questions to help narrow down your needs:
What products do you want to sell? 
How large is your ideal supplier's inventory? How many items do you envision selling each day? 
What price point do you need to have decent margins? (Make sure to factor in shipping costs, too.) 
Do you want a domestic or overseas supplier? Your choice will impact delivery times and customer service potential. (Think about time differences, for example.) 
Contact Your Chosen Suppliers
Now that you found "the one," or maybe even a couple of potential dropshipping suppliers, then what? Similar to any partnership, it's time to build that connection — at the end of the day, you want to work with someone you can trust. 
In your initial conversations, consider these questions:
How responsive are they? Do they reply quickly, or does it take a week? 
Can they provide examples of current customers, so you can check out their stores? 
Have they invested in tech solutions to make operations as stress free as possible? 
Do they offer custom labeling?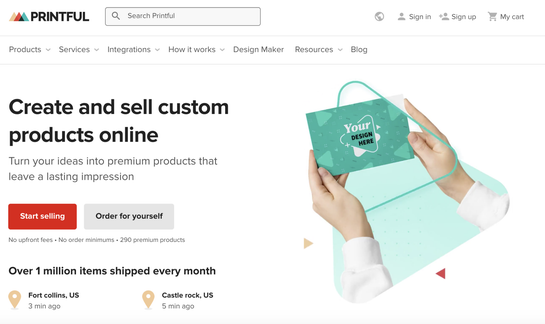 How do they deal with returns or replacements?
Do they require monthly or ongoing engagement fees? (If so, we recommend avoiding these suppliers.) 
Do they require a minimum order size? 
How quickly do they ship packages out?
How much is shipping? What shipping carrier do they use? 
What customer service do they offer?
Order Some Samples
As an ecommerce entrepreneur, you're probably also an avid online shopper who has experienced purchasing products that look wildly different from how they were advertised. To make sure that this doesn't happen to your dropshipped items, take time to order samples from your supplier — this will provide valuable insight into your customers' potential experience. You'll want to review:
Quality of customer service (Were they responsive to your questions? Did you receive tracking information?) 
Delivery times
Product quality (materials and manufacturing)
Packaging quality
If everything looks good, that's fantastic — you're ready to commit! And don't forget: You don't have to limit yourself to just one supplier. As you grow, feel free to stock your store with multiple suppliers, especially if they all offer a variety of items to round out your product catalog. 
3, 2, 1, Dropship! 
With these tips in hand, you're ready to launch your dropshipping business. If you're feeling a little overwhelmed, don't worry: With so many available options, finding the perfect dropshipping supplier can take time. 
To make your dropshipping business an even greater success with highly targeted ads and awesome emails that convert, check out AdRoll's app for Shopify. 
Last updated on September 16th, 2022.