5 New Facebook Ads Features You Need to Try
Topics Covered:
As Facebook goes from strength to strength, they continue to evolve the platform to provide users with more intuitive and convenient features. Their popular Facebook Ads platform is no exception, and it can be tough to keep up with the regular improvements, updates, and new features.
Here are five new features on Facebook Ads that will open up new possibilities for marketing your products and services.
1. Advertising Reels for All
In response to the massive rise in popularity of brief video clips spearheaded by TikTok, Facebook launched Instagram Reels towards the end of 2020. 
They're concise videos that include audio and text layers and standardized filters with various themes. The business potential of these highly consumable and addictive short clips has always been huge — just look at how brands have leveraged TikTok to appeal to specific target demographics.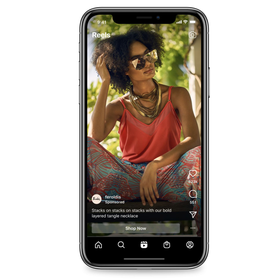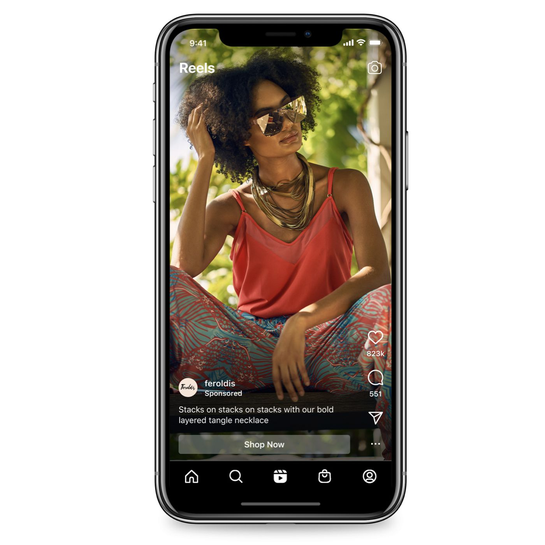 Facebook started testing Reels for advertising purposes in specific countries, including the US, the UK, Canada, and France, in April of 2021. Now that the testing phase is complete, they've officially made this advertising platform available to all advertisers worldwide. 
Instagram Reels is an excellent opportunity for companies to include what is fast becoming the most popular medium, short-form video clips, for a wide range of youth demographics. This medium is particularly popular with youth influencers, and brands looking to target these groups have an opportunity to incorporate short video clips into their advertising arsenal. 
2. Optimize Text Per Person Feature
Another convenient feature is an option in the ad set-up procedure called "Optimize Text Per Person." When activated, it can decipher between highlighting either the primary caption, the headline, or the description based on what the algorithms communicate about how specific viewers respond to ads.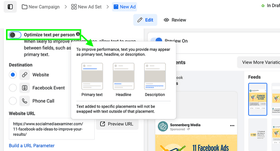 As an example, if your headline reads "End of Year Sale" and the description is "50% discount on all selected camping gear throughout December and January of 2021," Facebook might change the main text to "50% discount on all selected camping gear" for specific users. 
The algorithms are based on the types of ads certain users have previously responded to by clicking and interacting with ads, as well as other data they've gathered about browsing habits. 
In a way, this is an advanced level-up of sorts to Facebook Ads' 2019 inclusion of multiple text variations option, which allows advertisers to include several variations of text formats in one campaign. It's just another way that Facebook leverages their users' behavior in a non-intrusive way to assist products and services in offering their services and products in the most effective way possible. 
Advertisers benefit from the targeted approach, and consumers will also benefit in that they will be alerted to valuable products and services in a way that appeals the most to them. 
3. Ads for Facebook Shops
Facebook Shops was a revolution for the platform. Facebook launched this wildly popular feature in 2020 in response to the massive small-business crisis due to COVID-19. It is an immersive online shopping platform that small businesses can join for free and list their products to an audience of over 2 billion.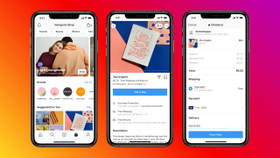 It has been a massive success for small businesses and very soon, everyone will also be able to make bespoke adverts for specific products in your shop. This feature is only available in certain regions for now, but the full roll-out is expected soon.
You will choose the products you want in your ad, specify the ad destination the user will be taken to, and tailor-make the audience and platforms for the adverts. 
The coolest feature? You design the ad yourself in the "Ads Creative" zone. 
Facebook has already rolled out a Dynamic Ads For Page Shops feature where business pages with shops can place intuitive ads that find the right people for the specific products in the shops. These dynamic ads can promote your entire catalog and use algorithms to find people who have searched for your products or similar products in the past. 
This feature is also currently limited to a handful of countries, including Brazil, China, Hong Kong, Indonesia, Malaysia, Mexico, Taiwan, Singapore, Philippines, Thailand, and Vietnam.
4. The Commercial Evolution of Augmented Reality (AR)
While AR certainly isn't new to Facebook or Facebook Ads, it is evolving to become the most interactive virtual brand experience imaginable.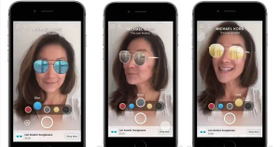 AR Try On launched to select businesses in 2019 as a way for customers to virtually try on garments in real-time via AR technology. Amazingly, this extended beyond clothing and accessories and included beauty products and home decor. 
As the demand for AR has increased, Facebook is now looking to improve it and extend the power to all merchants in new groundbreaking ways. The primary barrier has been that only niche merchants have had the necessary 3D assets to be converted into AR experiences on the platform, leaving many without the opportunity to benefit from this opportunity. 
Facebook is on it, however, and their goal is to make it easier for merchants and advertisers to incorporate AR into their Business Manager catalogs via APIs. It will allow merchants to import try-on-ready 3D objects and assets directly to Facebook, allowing customers an immersive AR shopping experience across the product spectrum. 
AR product catalogs for Dynamic Ads will also become possible soon, and targeted customers will see the products they're already interested in via AR Try On effects. 
Virtual showrooms, AR change rooms, and NFTs for sale in Metaverse Malls are upon us, and this is going to change the way everyone does business forever. 
5. WhatsApp Business App With Facebook Shop Integration
In reaction to the public's preference for how they want to communicate with brands and businesses, Facebook is facilitating open business messaging tools. Two-thirds of Americans say they prefer to communicate with businesses via messaging, much like they do with friends and family.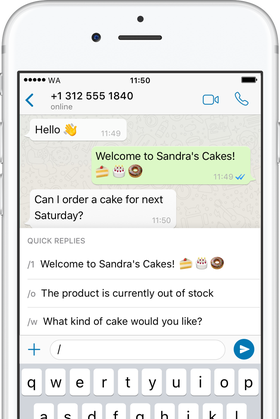 Facebook Ads have had a click to WhatsApp feature since 2018, but recent developments have made it possible for the entire Facebook Shop to be published on the WhatsApp Business App. It provides merchants with an opportunity to seamlessly communicate with clients across both platforms and for customers to have an immersive brand experience on either platform.
Merchants with a WhatsApp Business account simply add the account details to their Facebook shop. They can then select WhatsApp as the primary contact method, which is their number one communication platform for millions of customers worldwide. 
Customers can message merchants directly from the shop. In addition, they can communicate while browsing the entire shop on WhatsApp, making references to items where needed and getting real-time interactive advice from merchants. 
Always Keep an Eye Out
As your business grows, the need to find new ways to reach and engage with your customers also grows. Advertising platforms, such as Facebook, Google, and AdRoll, continue to innovate and provide new features to marketers. Keep an eye out for their latest offerings, try and test them, and gain advantages over your competitors. 

Get more social strategy advice with our resources below!
Last updated on May 10th, 2023.