What Is Omnichannel Marketing?
Topics Covered:
The worlds of marketing and retail have undergone a massive transformation in the last several years, thanks to the continuing changes in consumer behavior. It's clear: The days of operating in one or two marketing channels and treating them as separate entities are long gone; today's consumers want more.
To stay relevant, brands must make their marketing approach more consumer-centric by adopting an omnichannel marketing strategy. In this post, we'll look at what omnichannel marketing means, the difference between omnichannel and multichannel marketing, and the benefits of omnichannel marketing. Let's dive right in!
What Is Omnichannel Marketing?
Omnichannel marketing is a strategy that integrates various marketing channels into a single, unified consumer experience. Whether shopping happens online, on the phone, or at a physical store, all channels are combined in one holistic approach.
Bloomreach's State of Commerce Experience 2021 concluded 58% of B2B and 44% of B2C buyers preferred to research a product before making a physical purchase. Moreover, consumers will research products online while inside a store.
With consumers having much more power within the sales funnel, omnichannel marketing has to focus on the entire consumer journey, not just on each separate channel.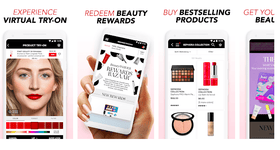 Let's illustrate what this means — Sephora offers a masterclass on what it means to seamlessly blend the offline and online via omnichannel marketing. Shoppers aren't just able to shop on Sephora's website or in stores. They can also complete exchanges and returns interchangeably via these sales channels. Beyond that, shoppers can also use the Sephora mobile app to scan items in the store to access tutorials and manage a wishlist. The app also delivers engaging content, hosts a renowned loyalty program, and provides updates on new products and flash deals.
Differences Between Omnichannel and Multichannel Marketing
While omnichannel and multichannel marketing are often used interchangeably, let's look at the differences between the approaches:
Multichannel marketing: Here, you sell and market products among different channels simultaneously, though siloed. You might say, offer an in-store experience that is disjointed from your ecommerce site, with no data flowing between them.

Omnichannel marketing: An omnichannel strategy takes marketing channels and connects them into a unified, consumer-focused experience. There is not only a focus on connecting channels but also on mixing different physical and digital tools, such as interactive kiosks and smart shelf technology. Businesses can further leverage machine learning and AI to create personalized recommendations for consumers and improve the consumer journey with on-demand support chats.
What Are the Benefits of Omnichannel Marketing?
Increased consumer traffic and sales
The main goal of adopting omnichannel marketing is to maximize profits and increase the consumer base. Shoppers who use more than one channel not only spend more but maintain loyalty over the long term — the more they interact with a brand or store, the more likely they are to make purchases and referrals to family and friends.
Improved data collecting and analysis
Marketing channels collect different data metrics on consumer behavior, but they cannot share and combine their data effectively.
Because connecting all the different data points provides a better picture of your target consumer, an omnichannel strategy can lead to better insights and improve content creation.
A holistic consumer experience
Consumers demand a personalized and streamlined shopping experience — precisely what omnichannel marketing offers. With better data, you can tailor the customer journey with, say, customized recommendations, saving them time and effort to find what they need.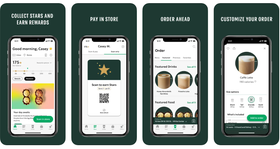 One great example of a brand offering a seamless customer experience via omnichannel marketing is Starbucks and its rewards app, which integrates the mobile and in-store experience for customers' convenience. Using the app to pay unlocks points that you can put toward rewards, like a free coffee. The app also lets customers order in advance to skip the morning wait, send gifts, tip your barista, and find stores near you.
Making the Case for Omnichannel Marketing
If you're still dabbling in multi-channel marketing, you're missing out big time. But we get it — change can be difficult, especially when it comes to a challenge as massive as overhauling all your existing marketing strategies and tactics.
Ready to get your team on board but don't know how to start the conversation? We've got some talking points to help you out:
Omnichannel marketing is the key to better data and subsequently, results. Unlike siloed multi-channel marketing with fragmented data dashboards, omnichannel marketing offers a centralized view of how your customers interact with your marketing efforts (as well as how each channel works hand-in-hand), so you can easily go, "Aha, I should optimize my ads and strategies this way."

Omnichannel marketing doesn't just help you lower marketing costs, but also generate more revenue. A well-designed omnichannel marketing strategy lets you engage with customers before, during, and after they purchase — and, as you're probably well-aware, loyal customers don't just come back for seconds. They help you spin the marketing flywheel and attract new shoppers via organic word-of-mouth marketing.

Implementing omnichannel marketing doesn't have to be complicated — with the right automation tools, you can easily segment your target audience, personalize their experiences, launch ads across platforms, and monitor and measure your results. (Psst: AdRoll is one of the top marketing platforms available to brands today looking to deliver seamless marketing across channels throughout the customer journey.)
Unify Your Different Marketing Channels
In the rapidly changing world of retail, businesses need to adapt to evolving technologies and consumer trends. Consumers demand a streamlined shopping experience; luckily, omnichannel marketing unifies different marketing channels to improve the consumer experience and boost earnings.
Ready to reap the benefits of an omnichannel marketing approach? The next step is to build an A+ omnichannel marketing strategy — learn more about that in our next blog below.
Last updated on August 24th, 2022.