Turnback Pony Followed This Recipe to Convert More Abandoned Carts
Topics Covered:
Abandoned carts can strike fear into the heart of any grizzled marketing professional. After putting your best foot forward with messaging, web design, cross-channel engagement — for one reason or another, carts are abandoned. Luckily, there is a way to recover a substantial portion of those carts. AdRoll's abandoned cart marketing recipe is here to help retarget some of those near-misses, and western-themed jewelry brand Turnback Pony is living proof that it works.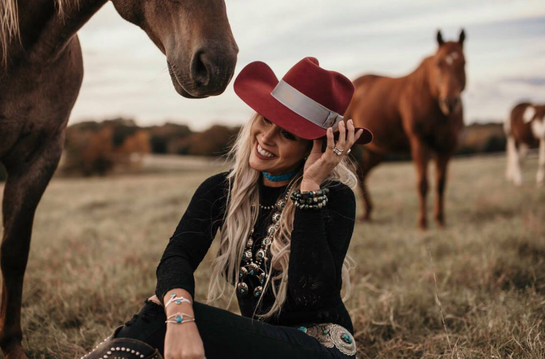 The Biggest Obstacle in Ecommerce 
Studies show, on average, about 70% of online carts are abandoned. The rate on mobile devices is even higher, at about 85%. However, being inundated with abandoned carts doesn't necessarily mean your products or marketing aren't connecting with your audience. 
Consumers can use checkout carts as a way to keep a wish list of all their favorite products from your site, checking them periodically for price changes. Others simply want to shop without commitment. Another big cause for cart abandonment is unexpectedly high shipping fees. Whatever the reason, shoppers could use a reminder to revisit the products in their cart down the road.
A Proven Recipe to Convert Cart Abandoners
AdRoll's recipe for abandoned cart marketing is simple: Through a mix of online ads, social media posts, and a sophisticated collection of automated emails, AdRoll converts website visitors into paying customers twice as fast as a traditional campaign.
As soon as a visitor abandons a cart, AdRoll engages targeted display ads, like banners and pop-ups, and then sends an automated email follow-up. Both the ads and the email are designed to remind the user of the products they left behind, encouraging them to complete the purchase.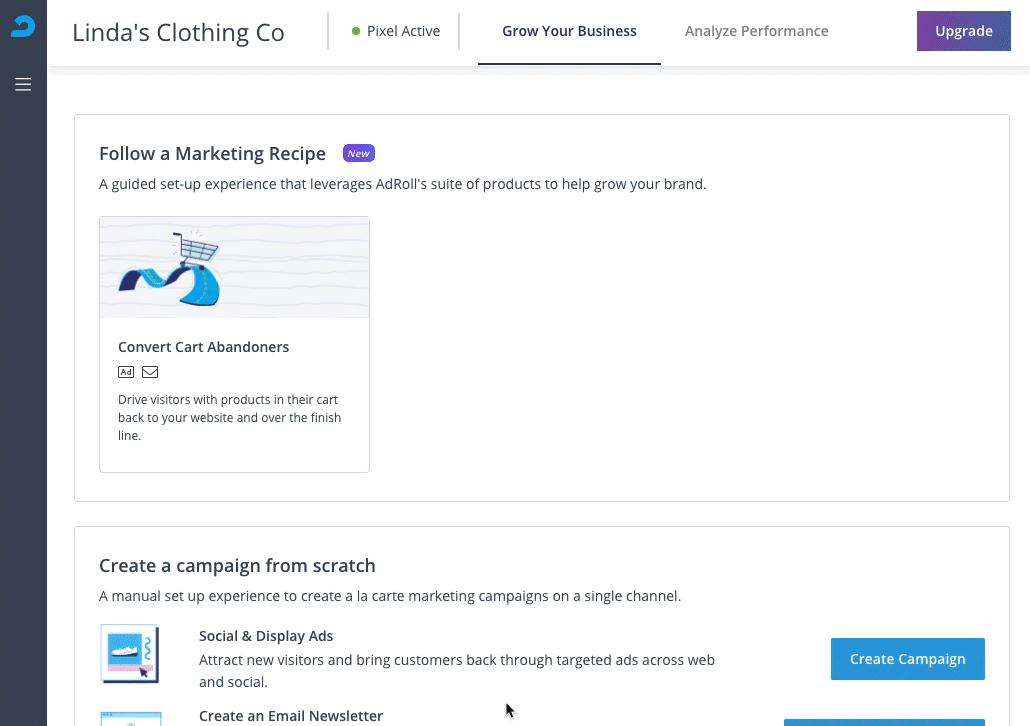 Many consumers have come to expect this kind of abandoned cart marketing as a standard ecommerce feature. Yet, the time and resources required to set up a proper marketing recipe without a platform like AdRoll is sometimes a bridge too far for small businesses like Turnback Pony.
Why Turnback Pony Came to AdRoll
With a dream to share her love for turquoise jewelry and the American West with the world, Kelsey Johnson launched Turnback Pony a little over seven years ago. Back then, Johnson was crafting the jewelry herself, offering products like leather necklaces, handmade jewels, and other trinkets. 
Soon enough, Turnback Pony developed a following, and Johnson was ready to scale the business. She first built a supply chain of skilled artisans for the brand's products, giving her more time to run the business and grow the company's inventory. Even Johnson's father began to pitch in with creations of his own.
But then came trouble — in the form of ad campaigns. Time management became a critical issue as Johnson continued to spearhead Turnback Pony's growth. After all, she was the one who typically handled all of the company's marketing. 
As the company scaled (and Johnson became a new mother), the situation quickly turned unbearable: Turnback Pony needed marketing help — and fast.
The Fastest Follow-Ups in the West
Americans out west know that if you want to build something to last, you need a plan, a recipe, and a strong foundation. Turnback Pony built its reputation on these values and sought out AdRoll to build a marketing recipe proven to work. 
Prior to AdRoll's introduction, Johnson found that the people she was paying for marketing didn't really know the industry. This led to inefficiencies in Turnback Pony's ad campaigns — and it even became apparent that the brand was losing more money than it was making through its engagement efforts.
But it was AdRoll's abandoned cart marketing recipe that proved to be the game changer that the company needed.
Turnback Pony set up AdRoll through Shopify in a matter of minutes, enabling visitor tracking and abandoned cart marketing via the plug-and-play integration as soon as the store went live. In addition, AdRoll gave the brand the ability to keep track of its ad inventory on millions of websites and mobile apps, including Google, Facebook, and Instagram, providing insight into each channel's effectiveness and limiting duplicate conversion attempts.
With the Shopify integration, AdRoll was also granted access to Turnback Pony's product feed and automatically created dynamic ads from a variety of templates. These audience targeting features allowed AdRoll to drive high-intent consumers to the company's website, helping boost conversions. Plus, the platform's retargeting features opened the door for advanced abandoned cart marketing.
An Ad Dollar Saved Is an Ad Dollar Earned
Abandoned cart marketing was a relatively new undertaking for the company, though it had run retargeting campaigns via email in the past. However, the benefits of abandoned cart emails became clear once it was integrated into Turnback Pony marketing. Within the space of about a week, the brand had recaptured a dozen abandoned carts for a "substantial dollar amount."
Even with a small budget, AdRoll's abandoned cart marketing recipe put Turnback Pony's products in front of enough high-value customers to make an immediate difference. The company recaptured a total of 13 carts in its first week using AdRoll ads and emails, with 36 carts recovered in total during the first month. This resulted in a 7.5x return on ad spending (ROAS), recovering more than $3,000.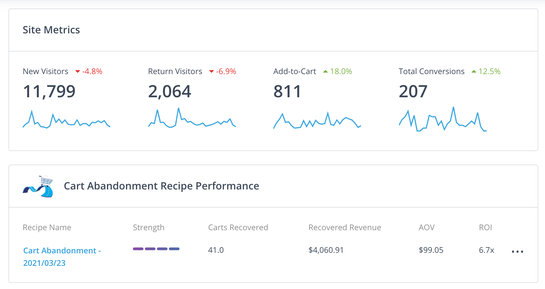 It won't take much to get your company sauntering down the same path, no matter the size. If you want to head down that dusty trail yourself, the first step in AdRoll's abandoned cart marketing recipe is to integrate the platform's AI-powered tracking into your website. This gives AdRoll all the information it needs to identify your target audience. Then, all you have to do is define your cart abandonment audience and let AdRoll do the rest.
Last updated on September 12th, 2023.