5 Cart Abandonment Strategies for Success
Topics Covered:
If I had to identify one aspect of digital marketing that I especially excel at, I would say that it's counting my eggs before they are hatched. I can take the early results of a new campaign and convince myself that this is finally the campaign that will create grandiose positive changes for the business. 
As you might guess, this can lead to disappointment. If you track visitor behavior on your online store, you may experience similar egg-counting frustrations with the number of shoppers who add items to a shopping cart, only to abandon the process before checkout. 
Luckily, we're here to help — here are 5 strategies to help you recover these lost sales and abandoned carts. 
More Than Just a Purchase Decision
Factors contributing to cart abandonment include using the cart as an organizational tool, shopping as entertainment, concern about cost, and irritation during the cart process. 
Data from online shoppers shows that individuals enjoy using the shopping cart as a wishlist to find and hold onto the items they want to buy or as a way to track price changes over time. For these shoppers, abandoning the cart may not necessarily mean they never make a purchase; they're just delaying it. Product consideration self-identified by organizational adding to a shopping cart can help online stores promote accessories or add-on purchases.
The same study showed that some shoppers simply enjoy the act of shopping, even if they do not intend to purchase. Creating an enjoyable user experience may increase adds-to-cart for your online store but be aware that not all of that behavior necessarily leads to more purchases. The shoppers who entertain themselves with your online store may still develop brand affinity and recommend your brand to others if they enjoyed their experience. 
Many shoppers also bring cost evaluations into their purchase decisions. They may face budget limitations or not believe the value of the product they added to the cart matches the listed price. Strategic shoppers may add an item to the cart to wait for price changes.
Finally, difficulties faced in the checkout process, like the number of steps, lack of product visibility, poor loading times, privacy concerns, or web page clutter, can contribute to shopping cart abandonment.
5 Cart Abandonment Strategies to Implement Now
1. Leverage "perceived ownership"
Leveraging loss aversion in shoppers can help you reduce overall cart abandonment. A study on perceived ownership showed that emotional attachment to an item could lead to similar feelings of loss aversion as those created by ownership. Interactive experiences involving the product or very attractive, use-oriented imagery can create this attachment.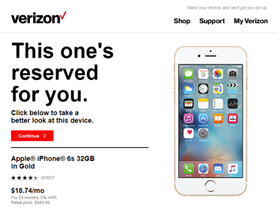 Another study found using imagery that encourages touch of a product or experiences that emulate touch can increase the "perceived ownership" of a product. The combination of emotional attachment and perceived ownership makes your product feel more valuable to a shopper and triggers loss aversion that increases the likelihood of purchase. You can achieve this through a tactic like augmented reality (AR) for trying on shoes, sunglasses, or apparel.
2. Offer coupons and price guarantees
Shoppers who possess a coupon for a product often produce feelings of ownership and preference for that product. Even consumption-oriented imagery and messages calling for self-visualization with a product like "imagine yourself in these shoes" can help induce perceived ownership.
Customers anticipate loss or fear missing out on better deals when making a purchase. This can cause hesitation, negative emotions, and cart abandonment. An investigation of price guarantees found that making these guarantees available reduced negative emotions and regret surrounding a major purchase. They also showed that price guarantees increased long-term satisfaction even when customers did not use the guarantees. Making a price match or price guarantee available to shopping cart users engaged in comparison shopping can induce them to stop their research and purchase immediately.
3. Build a seamless checkout flow
You can reduce negative shopping emotions through a pleasant checkout flow and setting expectations through the process. A checkout flow is less-than-stellar if:
The checkout process takes longer than anticipated

Customers cannot add or subtract items at this point

Additional costs are added
Avoiding these irritants and providing an enjoyable experience can lead to more purchases. Providing visual indicators like a progress bar can help set expectations for effort. 
Allowing shoppers to change their orders during the process and making hidden costs like shipping fees transparent can also reduce irritation and improve purchase likelihood. If your shopping cart process requires a lot of effort from the customer, you can provide incentives like free shipping for completing steps like registration.
4. Reiterate value
Research on impulse buying shows that when a shopper completes the cart process and enters checkout, reiterating their products' value through user ratings and recommendations increases the chance of purchase. During checkout, using the term "discount" rather than "promotion" or "coupon" may increase the purchase rate due to its clear relation to price rather than a special privilege. If you make discounts available, make the discount code entry subtle so that people without a discount code do not feel left out and decide to abandon due to the implied access of lower prices for other people. 
If shoppers do end up abandoning your cart, you can work on bringing them back with promotions for the items left in their cart, including free shipping or reminders if their product's price was lowered. Remember to make your customers more likely to view your promotion by combining email and advertising in your remarketing efforts.
5. Create a sense of urgency
Typically, shoppers don't like missing out on deals or products that they've set their hearts on. That said, there are numerous ways to create a sense of urgency and FOMO that encourage shoppers to checkout rather than abandon their carts. You can, for example:
Add a countdown timer that lets shoppers know when their carts expire. 

Use a social proof widget that triggers a sense of FOMO, such as a pop-up that says, "10 other shoppers are looking at this product right now!" 

Create retargeting ads and emails — using AdRoll's robust retargeting solutions — to remind shoppers that the products they added to their carts are selling out quickly. 
Feeling inspired and ready to transform your abandoned carts into sales? Download our ultimate retargeting guide for more tips, tricks, and tools to drive cart abandoners back to your site and over the finish line to complete their purchases today!
Last updated on June 17th, 2022.