TikTok Live: 7 Tips to Make Your Stream a Raging Hit
Topics Covered:
What do The Weeknd and 23 museums around the world have in common? They've all streamed on TikTok Live.
If you're looking for a new, innovative way to connect with your audience, creating live content on TikTok is the way to go. Here are seven tips to ensure your TikTok Live broadcast is a raging hit. 
How to Go Live on TikTok
It's easy to start live streaming on TikTok — here's how: 
Log in to your TikTok account. 

Tap the "+" button near the bottom center of the screen. 

Click on the "Live" button. 

Add a cover photo and video title (up to 32 characters) — make them as enticing as possible! 

Select "Go Live" — you're all set. 
Tip 1: Make Sure You Qualify
Unlike normal TikToks that anyone can create, TikTok Live has a few conditions: You must be at least 16 years old and have 1,000+ followers. 
Tip 2: Plan Your Live Content
To make sure your Live audience remains engaged, it's crucial to plan out the flow and content of your Live session in advance rather than improvising on the spot. After all, long stretches of dead air are just… awkward. 
Here are some ideas to get started:
Host an AMA (ask me anything) session with your followers. 

Conduct a behind-the-scenes tour of your operations. (Bonus points if you introduce your team — it'll help viewers build a closer connection with your brand.) 

Host an interview with a brand partner. (Make sure it's on a topic that audiences from both sides will find interesting.) 

Bust some common myths about your industry. 

Create a product demo.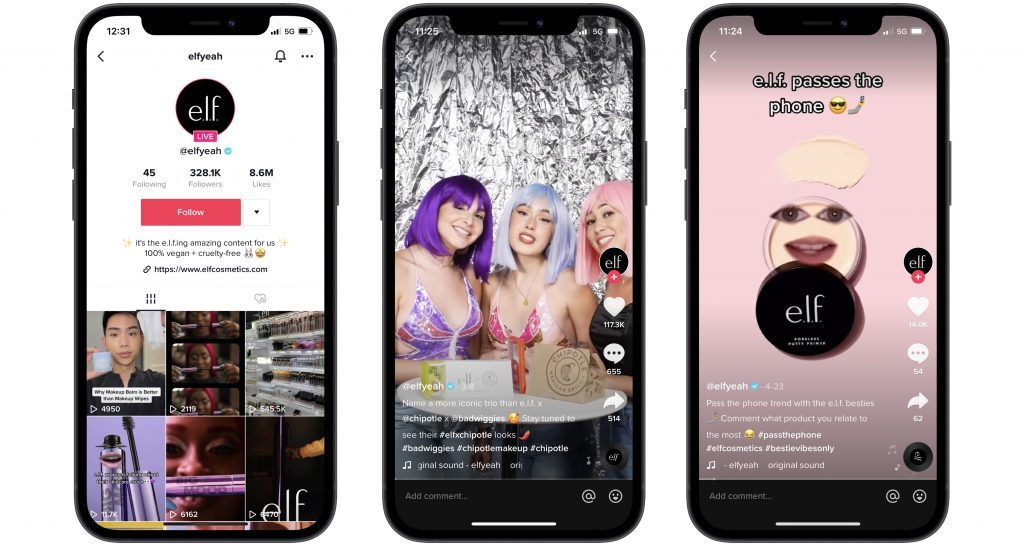 No matter what content format you opt for, TikTok recommends Live streams run at least 30 minutes. 
Tip 3: Don't Forget a Call to Action (CTA)
Before you wrap up your stream, make sure to deliver a quick summary and CTA, whether that's encouraging viewers to follow you, visit your site, or check out other content on your TikTok profile. 
Tip 4: Invest in the Production
Nobody wants to spend an hour watching a pixelated Live stream in someone's dark basement-turned-makeshift TikTok studio. 
Good thing making your TikTok Live look more professional doesn't require a hefty investment — it can be as simple as:
Choosing a room with good lighting — even better, purchase a small ring light — and minimal background noise 

Finding a stable filming surface

Triple-checking Wi-Fi speeds

Asking a friend or team member to moderate or screen comments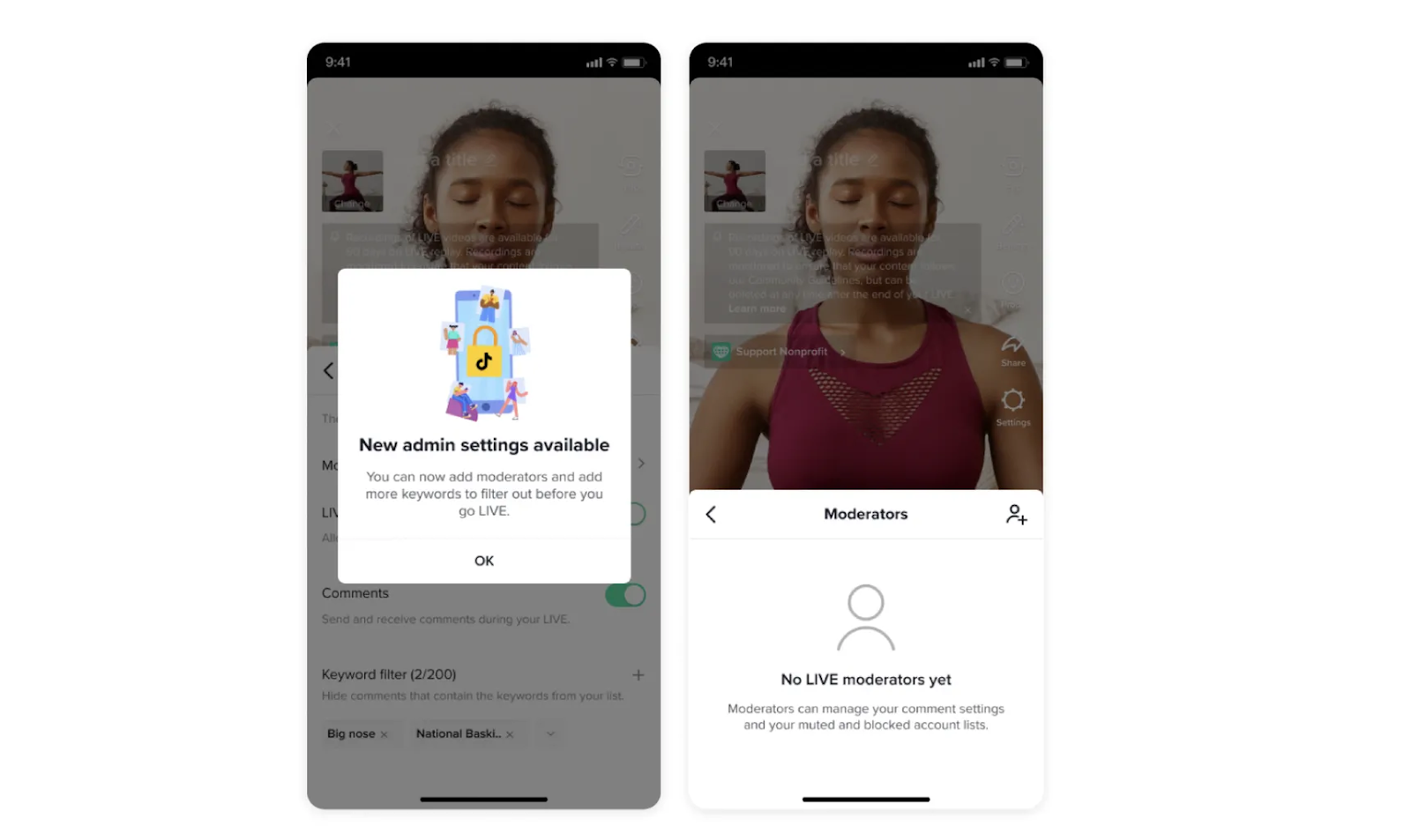 Pro tip: You can also add filters to your broadcast to smoothen out your skin or brighten up your background. 
Tip 5: Use Your Analytics
Similar to other social media platforms, TikTok offers a treasure trove of useful audience insights and data. Head over there to get a better sense of when to go live (based on when your followers are most likely to be active on the app). You can also use TikTok's analytics on the latest trends as a starting point when brainstorming what to cover in your Live session. 
Tip 6: Promote Your Stream Beforehand
Want more viewers for your TikTok Live broadcast? Consider posting a TikTok video promoting your livestream to build anticipation, as well as encouraging your followers on other platforms (e.g., Facebook or Instagram) to tune in.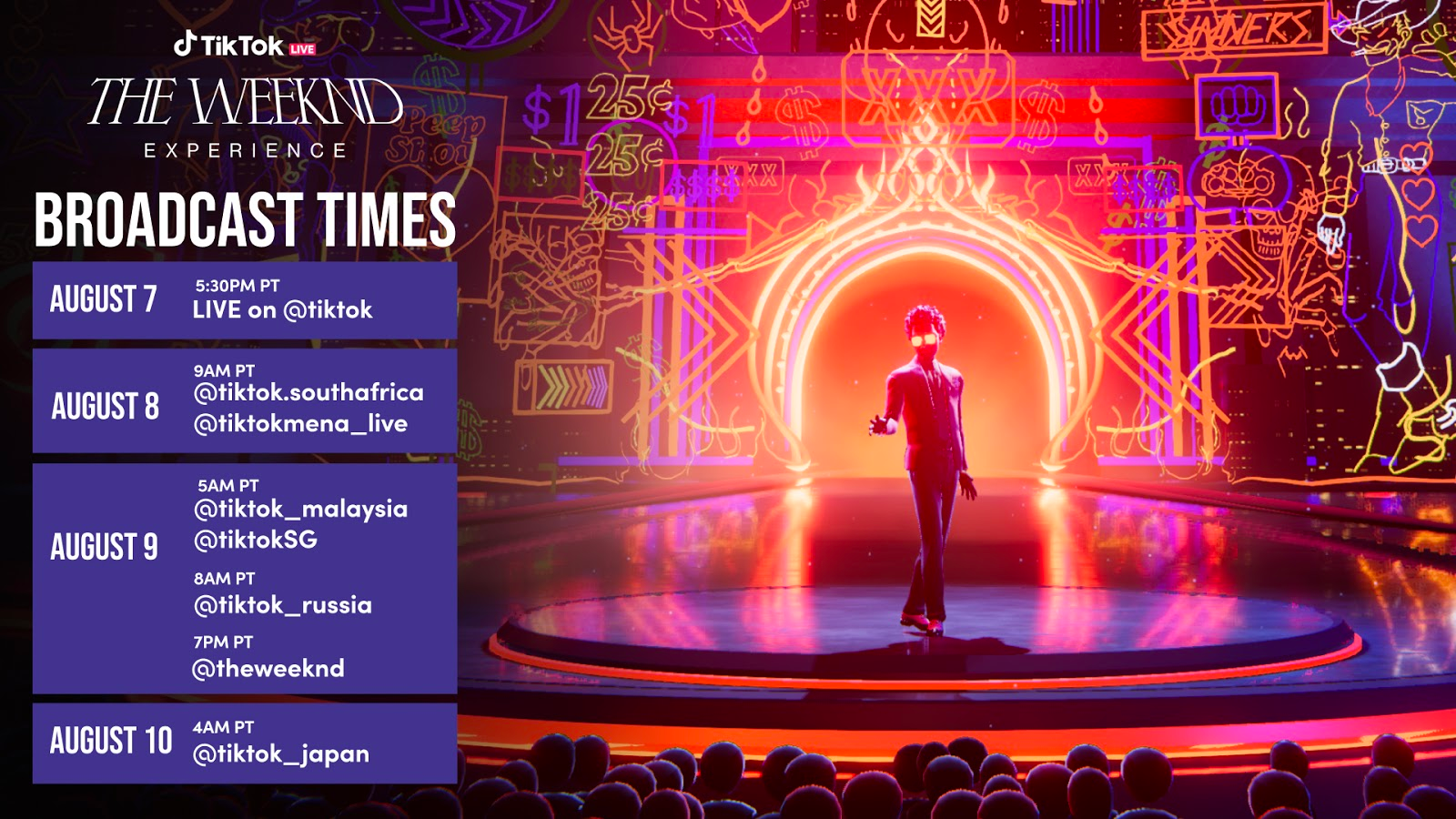 Tip 7: Interact With Your Audience
TikTok Live is not a place where you simply deliver your message to the screen — it's a platform that rewards interactions with your audience. With that in mind, try to ask and answer questions and address comments in the friendliest, most personable way. We know it's not always easy to do, especially if you're more of an introvert. But as they say, practice makes perfect.
Ready, Set, Go Live! 
TikTok constantly rolls out new features and tools to help creators get their ideas flowing, create better audience connections, and move potential shoppers further down the funnel. 
Want more tips on acing your TikTok marketing strategy? We've got you covered in this guide.
Originally published on March 14th, 2022, last updated on March 14th, 2022.