Payton Jewelry: A Fearlessly Authentic Brand
Topics Covered:
It's that time again — are you ready for another exciting episode from our Growth Stories series? 
In this week's episode, it's all about Payton Jewelry. Just in case it's slipped your mind, Payton Jewelry produces elegant and easy-to-care-for jewelry that's made from a combination of wood, stone, leather, metal, and silver. Their pieces are versatile and designed in such a way that you can rock the same necklace at a casual or formal event. 
We chatted with their marketer, Annie Sikorski, about how they've created a strong brand identity that sets them apart from competitors. Spoiler: Every piece of jewelry is designed and handmade in their studio with a secret ingredient: Love. ♥️

And Kristi Payton, designer and founder of Payton Jewelry, is always spinning with ideas of the next trend and what to craft next. This continuous need to innovate is essential because the world of fashion and jewelry is fluid and competitive; you need to update your product range and add up to date trends to your store to keep customers engaged and loyal.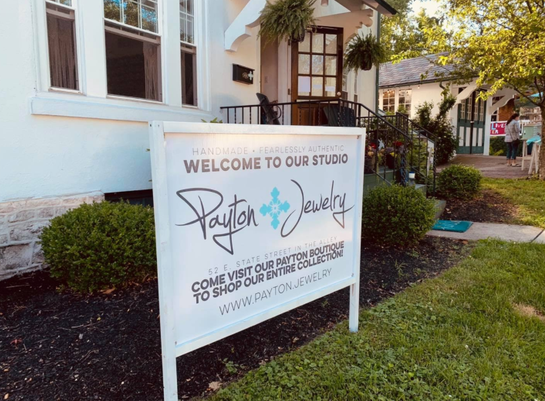 Hold onto your pearls — in this week's episode, you'll discover: 
How Payton's team is always thinking ahead and looking for the next trend 
The importance of knowing the origin and the uniqueness of your product when promoting it at the retail store
[playlist type="video" ids="4957"]
If you haven't already, catch up on last week's episode. 
Last updated on September 16th, 2022.