Growing a Cryptocurrency Brand with AdRoll
53% increase in organic traffic
22% increase in direct traffic
6x growth in Bitcoin sales supported
Gained actionable insights from AdRoll's attribution dashboard
AdRoll products used: Retargeting
Przemek Dmochowski Director of Marketing
at Xcoins
I joined Xcoins in March 2020 as their first permanent head of marketing, when the company was four years old. The first major challenge I faced was to create a cohesive marketing strategy that will lead to global growth. The second hurdle was improving the quality of user data that we collect, and ensuring that we make data-driven decisions. The ultimate goal is to continue maximizing the lifetime value of our customers.
Creating Something from Nothing
I started at Xcoins just after we began running campaigns with AdRoll. Rather than one side playing catch-up, we hit the ground running together. Within two weeks, AdRoll had collected enough customer and site visitor data that we could start to build actionable marketing campaigns.
Cryptocurrencies have disrupted traditional finance models and transformed the way people make investments and purchase everyday goods and services. Often, the average consumer can find the concept of digital currencies like Bitcoin and Ethereum to be too complicated. This is why Xcoins was founded, to simplify the process and make cryptocurrencies accessible to everyone, worldwide.
Xcoins is different from other cryptocurrency platforms. Typically, cryptocurrency transactions are handled by exchanges that connect buyers and sellers. At Xcoins, we sell cryptocurrencies directly to consumers and guarantee delivery in 15 minutes. Customers pay with their debit or credit card, then transfer their purchase to their crypto wallets. Similar to decentralized cryptocurrencies, Xcoins has a distributed structure. Although our physical office is headquartered in Malta, most of our 30 employees work remotely and are based all over the world.
Segmenting our Retargeting Campaigns
Within days of setting up site tracking, we launched three AdRoll campaigns. The first campaign was geared towards users who visited our site and didn't register for an account. The second, to users who signed up for an account but didn't buy anything. The third campaign was designed to re-engage customers who haven't been active in the last 90 days. AdRoll gives us in-depth insights into each audience's performance and analyzes audiences to identify trends and track KPIs, such as revenue and conversions.
We also do CRM retargeting with AdRoll. This type of campaign focuses on people who haven't visited our website yet, but have signed up for our mailing list or responded to other marketing outreach. We upload their contact information to AdRoll, and the platform matches it with data from other sources to send banner display ads to their desktop and mobile devices. This has resulted in higher brand awareness and website traffic.
We started to see results from these three campaigns within a few months, including a 53% increase in organic traffic and a 22% increase in direct traffic between May and August 2020. We continue to see positive results from current campaigns being run with AdRoll.

Campaign Reporting at My Fingertips
I don't spend a lot of time chatting with AdRoll, because I don't have to. I can customize our dashboard to view the required metrics within specific time frames and compare current campaigns against our previous marketing efforts, as well as comparing results from different marketing activities. I log into the platform, tweak our campaigns as necessary, and export data on a daily basis for further analysis.
All the information I need is displayed in their easy-to-understand attribution dashboard. This allows me to review our campaigns from a high level or focus on a specific customer journey and compare overall channel contributions to key metrics like attributed conversions, assisted conversions, and revenue.
Analyzing each channel's performance side by side and comparing the metrics allows me to identify strong correlations and opportunities to optimize conversion paths across audience segments, geographies, devices, and tactics. AdRoll also sends weekly email reports that show us our customers' potential reach and help us identify new ways to engage them. These reports give us an overview of our advertising spend and its effectiveness, which helps us optimize our budget to get the best results.
Even though I don't need a lot of hand-holding from the AdRoll team, our account managers are invaluable. They are forward-thinking marketers with access to large data sets, which they utilize to offer evidence-based recommendations on industry benchmarks, metrics, and trends to improve our campaigns. I have implemented most of their suggestions.
Continuing Momentum After Experiencing 6x Growth in Bitcoin Sales
Thanks to our overall marketing activity, including the AdRoll campaigns, our average 2020 monthly growth of bitcoin sales was up 3x from 2019. It was even more impressive over the summer, topping 4x a month from May to August, with a staggering 6x growth in July.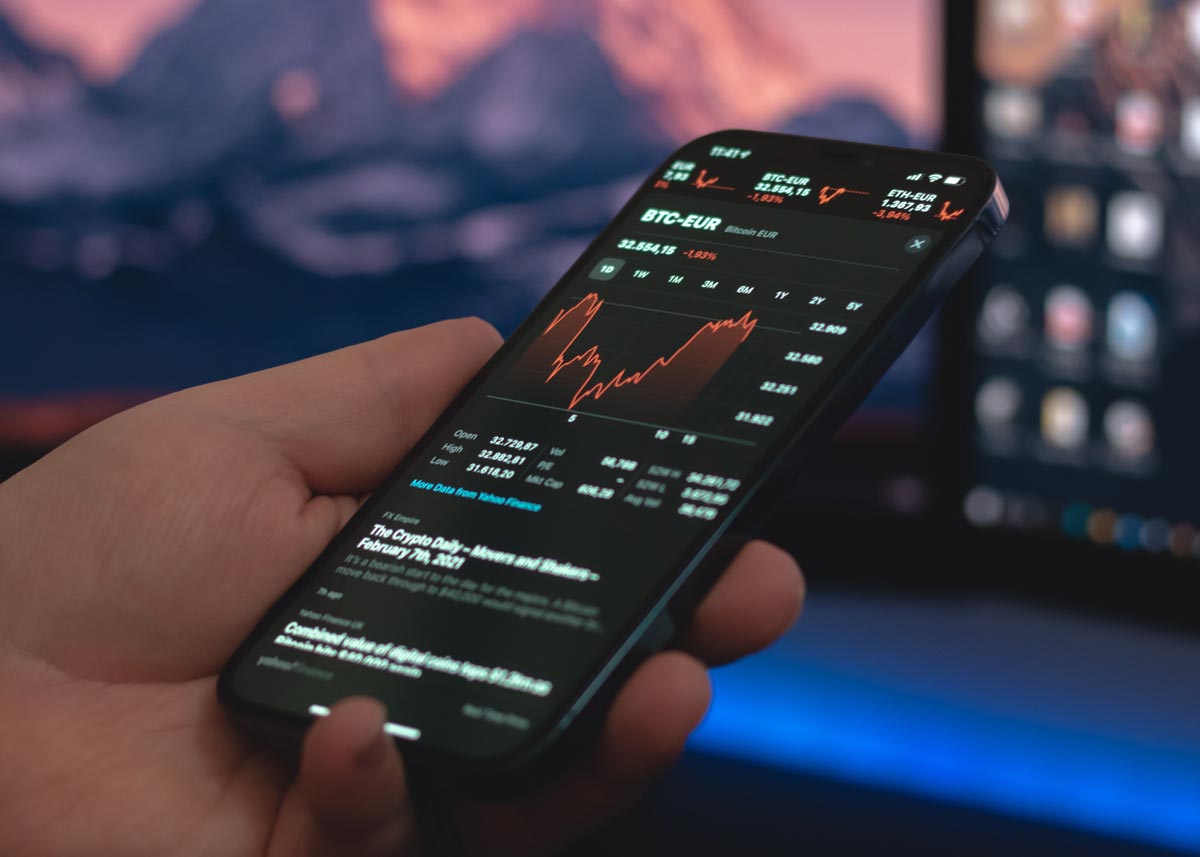 Even though we've accomplished a lot to date, Xcoins isn't standing still. We still have lots to learn about our users and as we learn, we expect to continue to grow. Our next major rollout is our Xcoins Card, scheduled for 2021. This new product will accelerate the global transition to spending digital assets anywhere in the world. Xcoins customers will also be able to spend their cryptocurrency anywhere that standard credit & debit cards are accepted - something that they can't do through a traditional exchange.
At the same time, we'll be giving our website a major overhaul. To capitalize on these events, we plan to run a pre-registration campaign for our new product and promote our revamped online platform. AdRoll will be front and center in supporting these two initiatives, on top of our existing campaigns.
Staying on Budget and On Top of Change
AdRoll has given us a platform and the right analytics tools to gather the data we need to run effective campaigns. Their expert advisors have our back and support Xcoins' technology with actionable insights and recommendations. They know how to combine the science and art of advertising—finding the best ways to capture the right data, channeling it into effective campaigns.
Cryptocurrency and online marketing are evolving at a dizzying pace. It's hard to stay on top of every new development, especially when there are other demands placed on your business. With such a strong marketing partnership, we can balance our budgetary constraints against our marketing objectives, and better fulfill our goal of providing the highest quality cryptocurrency exchange platform service, globally.