Instagram Stories: A Guide for Businesses
Topics Covered:
If your company isn't using Instagram Stories, it's time to catch up — over half the businesses on Instagram are using this feature to engage with and delight their audiences. Let's explore the benefits of Instagram Stories, how to get started, and best practices to incorporate into your social media strategy.
For more on social media best practices:
Why Create Instagram Stories?
Unlike regular Instagram posts, Instagram Stories disappear after 24 hours. However, despite the short time frame, Instagram Stories offers a plethora of benefits: 
There's more room: Stories also take up the entire vertical screen of your audience's phone for an immersive experience. Feed posts share the phone's space with story icons at the top and menus at the bottom.
They blend in with organic content: Your Stories can blend in with the other Stories your prospects view, whether you post an organic Instagram Story or an Instagram Story ad.
They help boost engagement: One in five organic stories generates a direct message.
"How Should I Use Instagram Stories?"
So, when should you use Instagram Stories versus just making a post in your feed? When you're trying to do the following: 
Make announcements or launch a product
Because the lifespan of a Story is only 24 hours, it has a sense of immediacy that a feed post lacks. This makes them the ideal venue for making time-sensitive announcements, such as announcing a new product launch, a new company direction, or a new charitable outreach. 
Connect with your audience by going behind the scenes

Humanize your company and bond with your audience by offering them glimpses behind the scenes. For instance, if you're a software company, that might be programmers working late, or eating pizza with their teammates. 
Sell or educate
If you have 10,000 or more followers, you can include an external link in your Instagram Story to guide your audience to other content. This is a big plus for your business because Instagram doesn't allow any links in your feed, only in your bio. Your audience can access the additional information by following the direction to "Swipe Up." 
Use Instagram Live to connect in real-time
You can connect with your audience in real-time on Instagram using Instagram Live. When you go live, your Instagram followers will be notified and a "Live" notification appears in your Story circle icon. This is a great way to let people experience an event in real-time.
Engage with contests
Instagram Stories lend themselves well to running contests. Since stories only last for 24-hours, there's a built-in sense of urgency. To enter, you can require people to respond do the story with their contact information, thereby helping you build a list of people interested in the product. 
"How Can I Use Instagram Stickers to Increase Engagement?"
Instagram Stories enable you to use stickers for decorative and design purposes and to point out different things on the screen. But even more exciting is that you can use stickers to interact in a way that's fun and informative both for your company and your audience. They can even help your audience to find you on Instagram. Here are some examples.
Question sticker
When you add a question sticker, you enable your audience to type questions to you. You can then choose to answer some questions, so they appear on your Instagram Story. People can ask about your product, your next sale, or anything they want.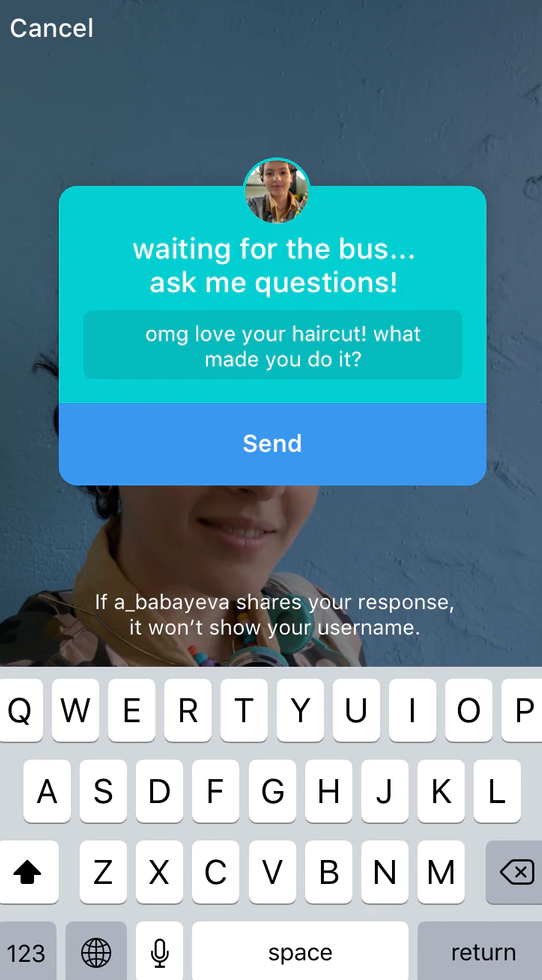 Countdown sticker
Use a countdown sticker when something is time-sensitive. For example, you could have a countdown to a new product drop, an event, or the beginning of a big sale.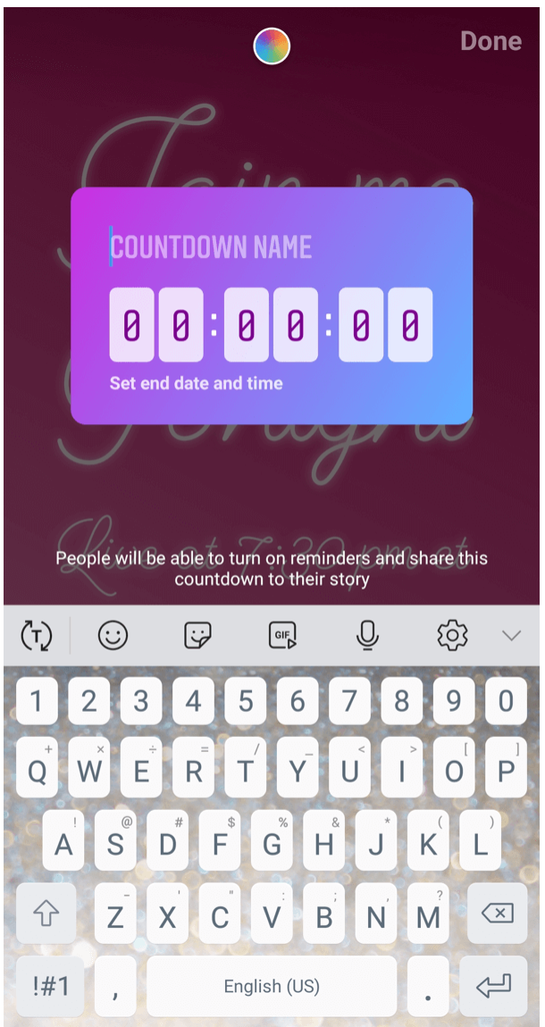 Poll sticker
Poll stickers enable you to poll people on their opinions. For example, using a poll sticker, you could ask, "Do you like this style?" People can then answer, "Yes" or "No." When your user votes, they can then see the current results.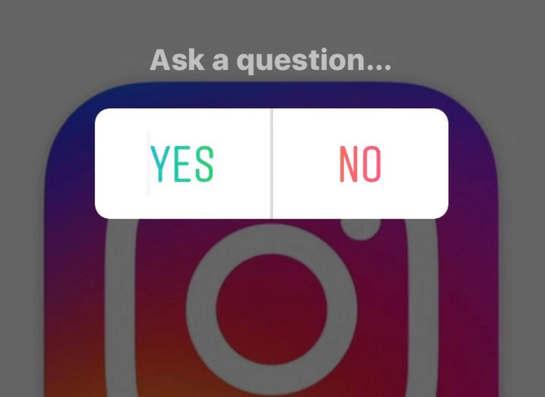 Emoji slider sticker

Using an emoji slide sticker is similar to a poll, except you ask a question and then the follower can slide the emoji to show how much they like something. This is a great way to do some market research or just add an entertaining feature to your story. People love to give their opinions.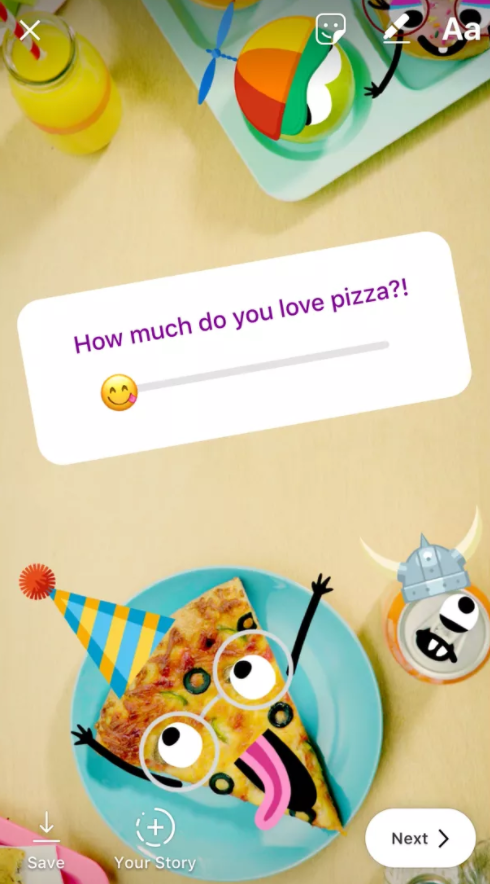 Quiz sticker
Quiz stickers enable you to ask multiple-choice questions and let people choose their answer. This can be a fun way to test people with a specific interest related to your product.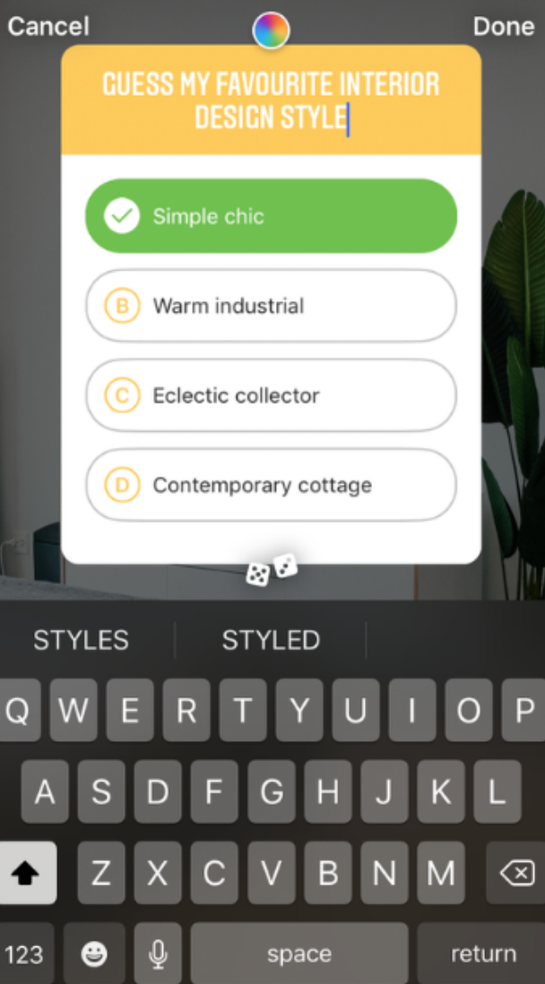 Location sticker
Use a location sticker if you want to stress a location. Say, for example, you have a travel agency running a special tour to Goa. If you add a location sticker for Goa to your Instagram Story, when users tap the location sticker, they will see the page for Goa. If people are on Instagram searching for Goa, a location sticker will help them find your story.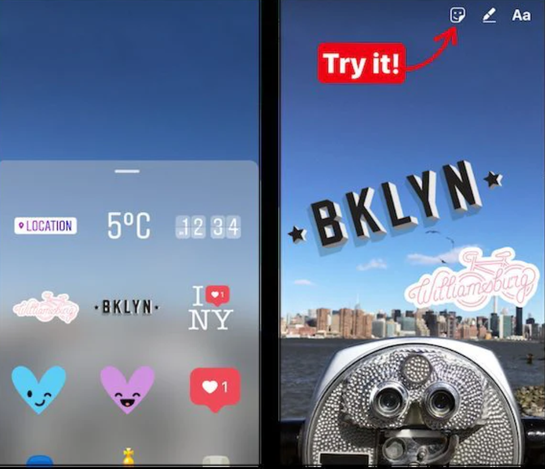 Hashtag sticker

You can add hashtags to Instagram Stories by using the hashtag sticker. This makes you easily discoverable, and when people click the sticker, they'll see the page that features content that uses that hashtag.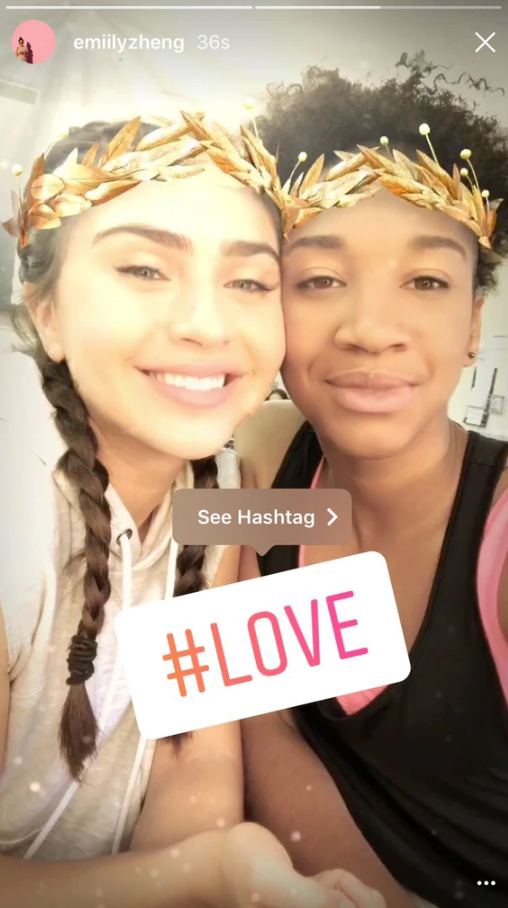 Donation sticker
If you have a nonprofit organization, you can use the donation sticker to enable people to easily donate.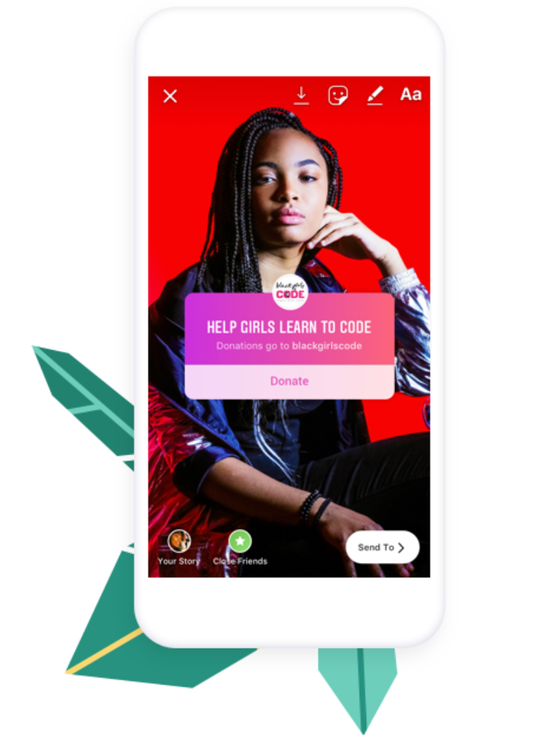 "How Should I Use Highlights?"

Although your Instagram Stories will be removed from the story rotation after 24 hours, you can create a highlight and add a story to it. Your story will remain accessible in that highlight until you remove it. Highlights appear right under your profile and before your feed. You can add multiple stories to a highlight. One common way businesses use highlights is to create a highlight for each product or product category. 
Learn more about how AdRoll's Instagram advertising platform can help you manage your story ad campaigns.
Last updated on April 5th, 2023.