How Product Photography Can Set the Tone for Your Brand
Topics Covered:
Strong visual branding gives consumers a reason to choose one product over another, especially in competitive markets. One Nielsen report suggests that 59% of consumers prefer to buy new products from brands they trust — and establishing consistent visual messaging with brand product photography can be one of the most powerful tools to inspire that loyalty.
High-quality ecommerce photography signals a commitment to consumers, proving a brand trusts its product line and, in turn, shoppers should trust that brand. The benefits extend far beyond online spaces, too. Deloitte found that 56% of in-store sales dollars have been influenced by digital channels, with 86% of users shifting between at least two channels throughout their buying journey.
How Product Photography Plays a Role in Building a Brand
Every channel available to online marketers requires a special touch, but brand product photography is a lynchpin for virtually all of them. A customer needs a touchpoint when inspecting a prospective purchase, and product photography gives that to them.
Social media marketplaces (SMMs) like Facebook, Twitter, and LinkedIn — and especially visual platforms like Pinterest and Instagram — depend on high-quality product shots to generate excitement. Brands advertising on SMMs need entertaining visual content to stand out. The same rules apply to a brand's home turf, its website. Do-it-yourself (DIY) product images can quickly inform a consumer that a brand isn't ready for the big leagues, even more so if those images are found on its own site.
Then there are more traditional online marketplaces like Amazon and eBay, which have strict product photo guidelines that must be filled to rank highly in their competitive field of merchants.

Maintaining a Consistent Visual Image and Perception of a Brand
Much is said about what goes into building a brand, but consistent visuals are one of the building blocks to creating a brand that is lasting and memorable for consumers. The image of a brand is pieced together from things as major as the logo, font, and colors, as well as from things as trivial as makeup, props, and backgrounds used in professional photos for business.
Here are some examples of how brands, such as the Dollar Shave Club, have created a consistent visual pattern right down to the packaging.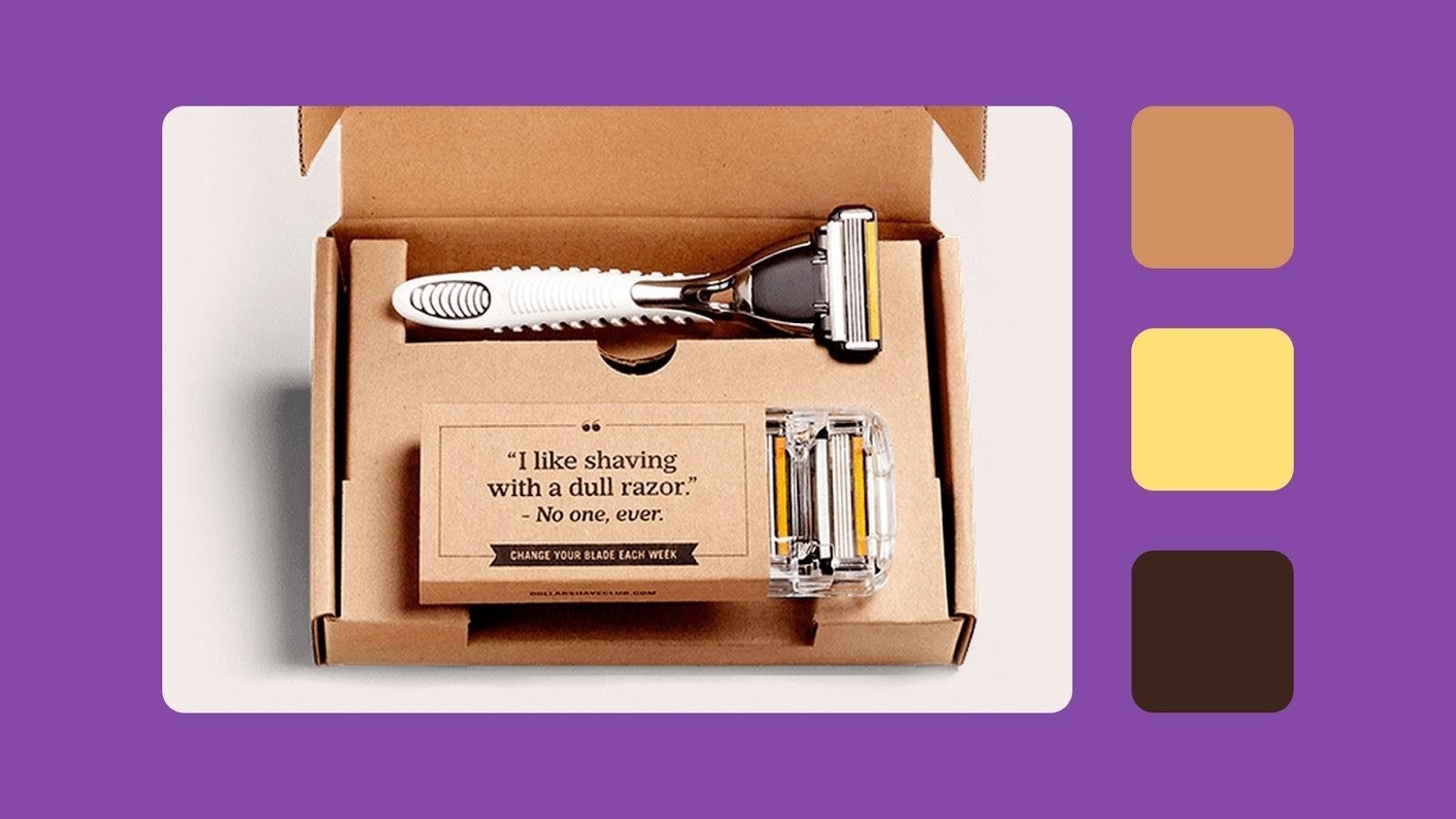 Brands like Mary Kay (pink) and Ferrari (red) have staked their reputations on owning a color palette, leading consumers to think of their brand any time those colors are used — even by other brands.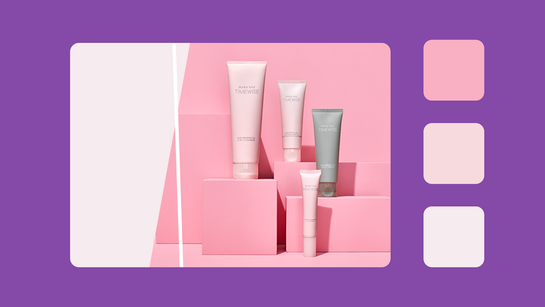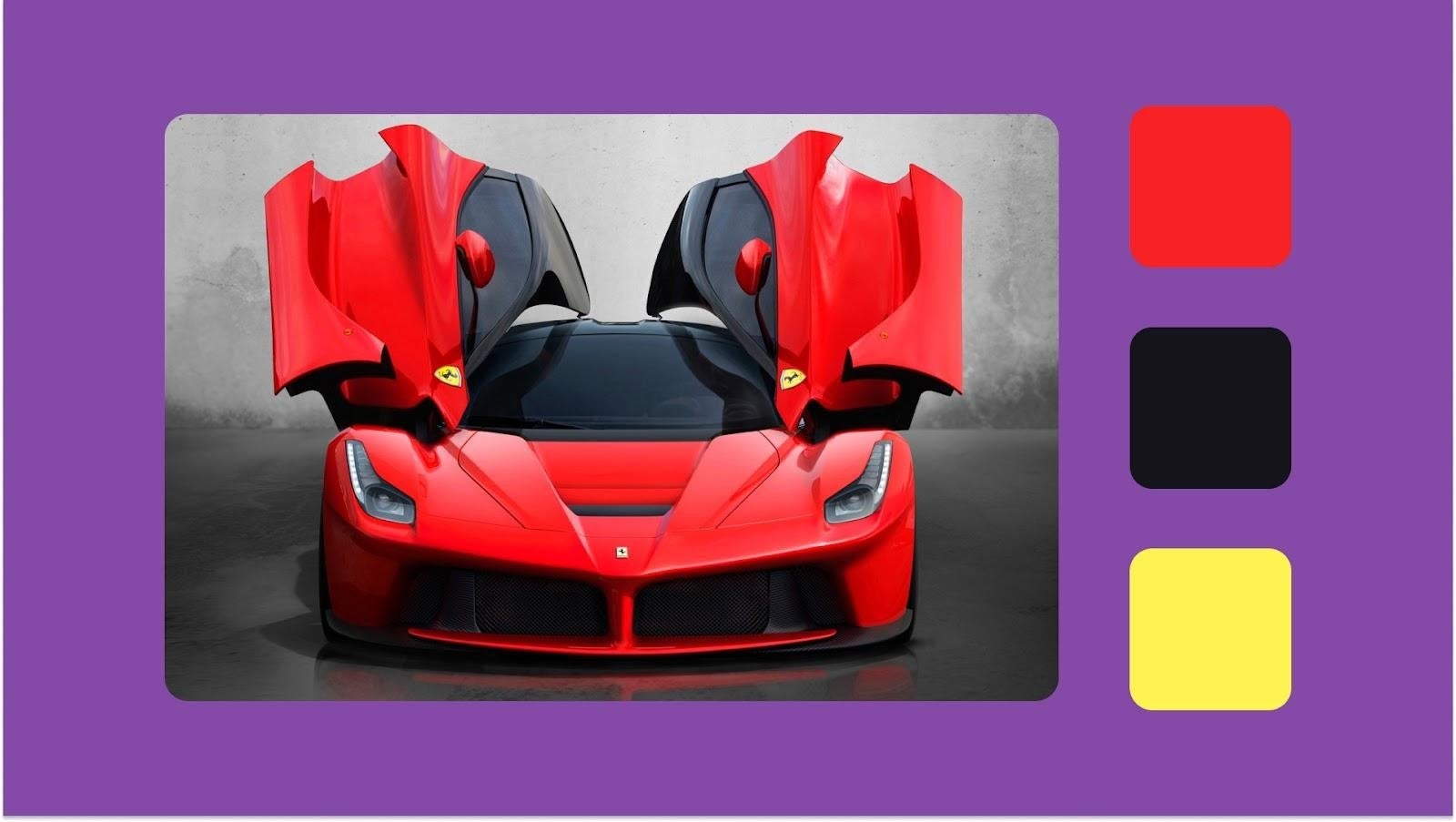 Boosting Conversions With Brand Product Photography
Wherever a potential client is in their buying journey, professional product photography is the cheapest and most efficient tool to move a user down the marketing funnel. Consumers can be led further down the funnel with shoppable Instagram ads, high-aesthetics product images, and professional infographics that break down complex topics.
Throughout the buying journey, professional product photography can:
Capture attention and introduce a brand
Increase click-through rates on product pages
Shape the voice and tone of brand storytelling
Build a brand's visual consistency and serve as a differentiating factor for a product
Drive engagement on social media channels and grow credibility
If a brand makes an effort to create, define, and pursue the consistency of visuals in static and video forms, the conversion funnel will be shorter and have less friction every step of the way.
How Visual Consistency Influences Ecommerce Marketing
Without visual consistency, engaged consumers may get lost in the funnel. That's why rebranding is often such a long and arduous process that so often ends in small, nearly unnoticeable changes. Building consumer engagement through photography means gaining an understanding of what visual elements brought your loyal customers in and what elements keep them coming back.
There are more benefits to consistent brand product photography than just building loyalty, however:
Advertising cost savings. Marketplaces have their rules and standards, and mistakes come at a price and lower rankings.
Better website loading speeds. If you fail to optimize the images for your site according to best practices, you may end up losing 21% of your conversions for less than a second in additional page loading time.
Improved user experience. Though brand trust is intangible, it builds rapport with customers, enabling more creative and effective marketing solutions. Brand trust and user loyalty are important drivers of sales.
Photo Studios Like Squareshot Can Help Make Product Photography a Booster for Your Brand
Squareshot, an ecommerce photography studio with four studios across the U.S. — including New York, Los Angeles, Chicago, and Austin — has insider knowledge of how to make brand product photography work for your customers. Squareshot offers 17 types of product photos and has a portfolio of more than 50,000 individual shots for more than 1,000 brands.
The Squareshot team can boost a brand — whether established or just starting out — through the power of consistent imagery and high-quality product photography.
Last updated on September 16th, 2022.