From $0 to $1M in Just Months: How These 5 Startups Generated Big Sales
Topics Covered:
Just about five years ago, Glossier asked fans what they wanted in a face cleanser. Using the feedback, the D2C beauty brand quite literally made their customers' dreams come true. The result was a brand-new, pH-balanced face wash, which hit digital shelves the following year. The startup was only two years old at the time, and its revenue from those early days is not widely known. Nonetheless, by 2018, Glossier was bringing in more than $100 million.
That's no small feat considering two-thirds of startups fail in their first two years. Of course, some businesses — Glossier included — beat the odds and offer lessons for the future.
How do you keep your business alive and hit the ground running with millions in sales in just a few months? The following brands demonstrate the connection between paying attention to what consumers want, offering the best possible product, and in turn, rapidly increasing sales.
Crowdsourcing Craft Meat
Crowd Cow was founded in 2015 as a crowdfunding campaign among friends to buy an entire cow from a rancher and split the meat. Founders Joe Heitzeberg and Ethan Lowry wanted locally sourced beef, so they invited 100 friends to buy shares in the 600-pound animal. Their first cow sold out in 24 hours, and a new venture was born. 
A few months later, Crowd Cow saw $1 million in sales before expanding nationwide in 2017. By 2018, the company reportedly made more than $1 million in revenue a month and attracted $8 million in venture capital from the likes of actor Ashton Kutcher and NFL legend Joe Montana. Since then, they have launched a subscription model and expanded into chicken, pork, and olive wagyu, which Crowd Cow says is "the world's rarest beef."
Crowd Cow's appeal lies in a unique service that connects customers directly to ranchers and high-quality meat, as well as promotes food chain transparency. It also helps support ranchers, who no longer have to rely solely on cattle auctions. Reviews say the service offers consumers convenient access to meat "raised with ethical and environmentally friendly standards by farmers and ranchers who care."
The lesson for entrepreneurs here is to offer a product or service customers simply cannot get anywhere else, such as a marketplace for craft meat. It's also a lesson in thinking outside of the box to solve consumer problems. By applying technology to cattle sales, Heitzeberg and Lowry revolutionized the process and developed a market that didn't exist before.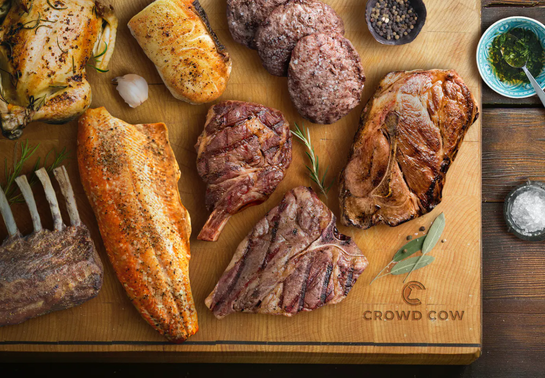 Raising the Bar for Tequila
Tequila brand Avión hails from a small town in Mexico called Jesus Maria, where it says blue agave grows at some of the highest elevations in the world. But this isn't just any tequila. The ultra-premium brand produces a single-origin tequila focused on the natural, rich, and roasted flavors inherent in the agave plant. 
Founded in 2010, Avión reportedly received early boosts from both investor Warren Buffet and via a cameo on the HBO series Entourage — but the proof was in the proverbial pudding. In 2012, Avión was named the World's Best Tequila at the San Francisco World Spirits Competition. By then, the brand was already generating $1 million in annual revenue. It later caught the attention of beverage giant Pernod Ricard USA, which acquired a majority stake in 2014. Four years later, Pernod Ricard acquired the remaining stake, saying Avión "has become a leading aspirational lifestyle brand," and the acquisition was "important for Pernod Ricard USA as we focus on premiumization and building brands that consumers are passionate about." 
In this case, Avión is successful because it does one thing really well. Founder Ken Austin set out to make the best tequila in the business, and, as his rewards and revenue demonstrate, he's done just that. After all, sometimes the deficiencies you spot in the market as a consumer can be your greatest entrepreneurial inspiration.  

Elevating a Near-Universal Favorite
Five-year-old restaurant franchise Urban Bricks Pizza marries fast casual dining with personalization, enabling patrons to build their own pizza, pasta, paninis, and salads. The company emphasizes freshness, even working with World Pizza Champion Michele d'Amelio to design a special dough recipe alongside more than 30 ingredients prepared in-house daily — including flour, cheese, and tomatoes imported from Italy. Urban Bricks also stresses customer convenience, with delivery and drive-thru options. 
The San Antonio, Texas-based chain was generating more than $1 million in sales within two months, according to CNN. Equally impressive, it had more than 120 locations in development by just 2017. Urban Bricks hasn't slowed down since — it plans to open another 50 locations over the next three years.
Founder Sammy Aldeeb attributed his success in part to the universal appeal of pizza.
"You could be a millionaire and eat good pizza, and you can be a college student and eat good pizza," he told CNN. "It is everybody's food."
Similar to Avión, Urban Bricks is successful because it's fixated on providing the best possible product. On top of that, it allows customers to customize their meals, which can otherwise be tricky at some chain restaurants.

Facilitating At-Home Beauty Trials
Beauty subscription service Birchbox launched in 2010 at a time when shopping for makeup was expensive, inefficient, and overwhelming. Though beauty is a category that does not necessarily lend itself to online purchasing, Birchbox used technology to solve this e-commerce problem. 
As one of the first subscription services, the brand learned early about the benefits of surprising and delighting users each month with deluxe samples matched to their unique needs and preferences. Say, for example, a consumer identified a preference for blue eyeshadow and a desire to alleviate dry skin, their Birchbox would ideally include products targeted toward their choices.
In addition, Birchbox arguably also pioneered a new way for brands to educate consumers about their products by pairing the samples in each box with "helpful tips on how to use them." After launching in 2010, Birchbox expanded into products geared toward men in April 2012 and has since shipped millions of products. 
While revenue in its early days is unclear, the company generated $96 million in sales by 2014. Again, this speaks to the power of identifying unmet consumer needs and offering a solution to distinctly 21st-century problems as technology continues to change consumer behavior.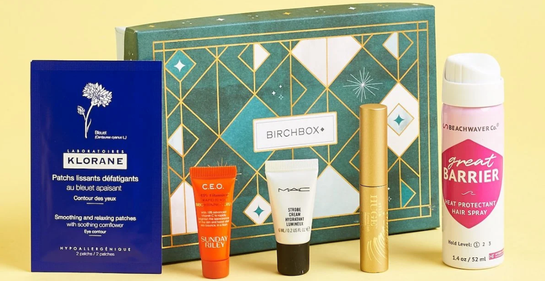 Taking the Pain Out of At-Home Hair Color
One major problem with professional hair color is its price tag. That's why another beauty startup, seven-year-old Madison Reed, is focused on helping consumers up their at-home hair color game with safe, quality products. 
By partnering with manufacturers in Italy, the company offers premium hair colors that are free of typical, store-bought hair dye additives, such as ammonia, parabens, phthalates, and titanium dioxide.
Also available on a subscription basis, Madison Reed delivers hair color directly to consumers repeatedly — and it offers access to professional colorists in case customers need support. (They also operate 20 salons.) 
Early revenue figures are unclear, but by 2018 — just five years after the company was founded — Madison Reed generated more than $50 million in revenue. "The best consumer business models are the ones that solve a pain point," founder and CEO Amy Errett told CO, a publication from the U.S. Chamber of Commerce. In other words, by listening to consumers and taking time to provide a better alternative, Errett carved out a niche for herself in an established market.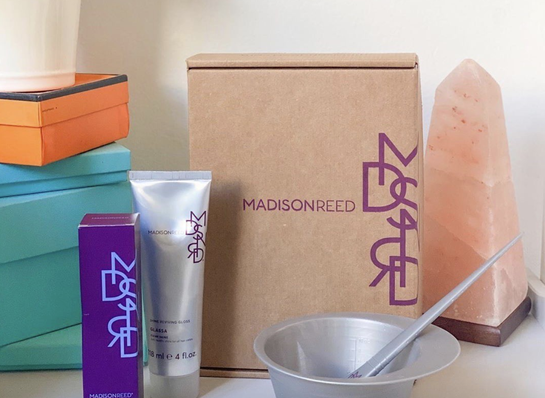 A Top-Notch Product and Easy Access
 Generating $1 million in revenue as a relatively unknown brand is likely more the exception than the rule. However, as brands like Crowd Cow and Avión demonstrate, it's certainly possible — and there's always room for innovation. 
While there are certainly nuances depending on the brand and product category, the basic solution to rapid sales growth is this: offer new solutions for access and provide the best possible product. As long as you provide consumers what they want as easily as possible, you may be well on your way to your first $1 million.
Last updated on September 16th, 2022.