Best Shopify Apps for Ecommerce Brands Eyeing Growth
Topics Covered:
Congratulations on taking the first step on your entrepreneurial journey! With its robust resources, apps, and integrations, Shopify is an excellent platform for growing ecommerce brands. 
But with great power comes great responsibility. By now, you've probably realized you have one too many options when it comes to personalizing your online store. Want more in-depth analytics? There's an app for that. Need more customers to leave reviews? There's an app for that too! No matter what challenges you're facing or opportunities you're eyeing, the Shopify App Store has something for you. 
Don't know where to start? Here's a roundup of the best Shopify apps for ecommerce. (The best part? Everything on this list is either completely free or offers a great free "basic" plan!) 
Product Reviews: Yotpo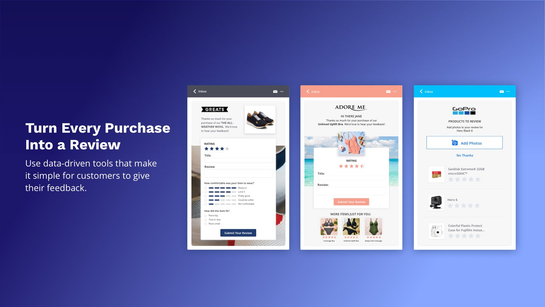 It's the era of social proof. Thanks to the popularity of review sites like Yelp and Google My Business, brands that aren't prioritizing customer reviews are missing out on sales. Luckily, Yotpo is consistently ranked as one of the best Shopify apps for ecommerce brands looking to boost sales — you can easily send out requests for customer reviews, as well as showcase testimonials throughout your site. It even allows you to moderate every review you've received. 
Drive FOMO: Sales Notification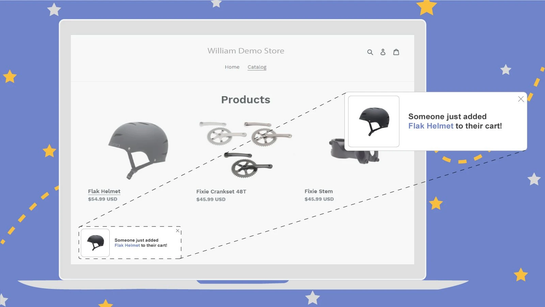 If you've ever wanted to say "just purchase already!" to customers, Sales Notification does (almost) that. If you've received messages like "Someone in Miami, Florida just purchased X" pop up on your screen while shopping, that's Sales Notification in action. Not only does it offer social proof, but these messages also leverage FOMO to encourage shoppers to convert. 
Add Urgency: Sales Countdown Timer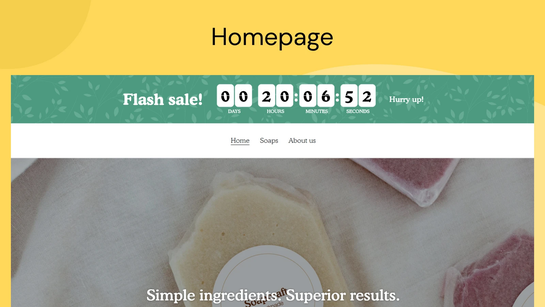 Having a limited-time flash sale? Want to let shoppers know that the product they're browsing is selling out quickly? Add the Sales Countdown Timer app to your Shopify store as a scarcity tactic to drive urgency. Even better, you can customize the look and feel of your countdown timer, so that it fits your store theme. 
Loyalty Program: Smile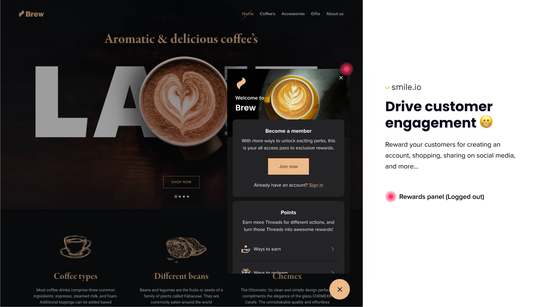 Attract, engage, and delight — the three tenets of marketing. However, with ecommerce, it's all too easy to spend all your time and effort on the first two and neglect the importance of encouraging previous shoppers to return for more. 
Enter Smile, one of the best Shopify apps for ecommerce businesses ready to launch a loyalty program. Once integrated with your store, shoppers can receive points when shopping with you, which they can accumulate and later redeem for discounts, freebies, or free shipping. Smile even allows you to excite customers with surprises on special days, such as their birthday. 
Capture Attention: Exit Intent Pop Ups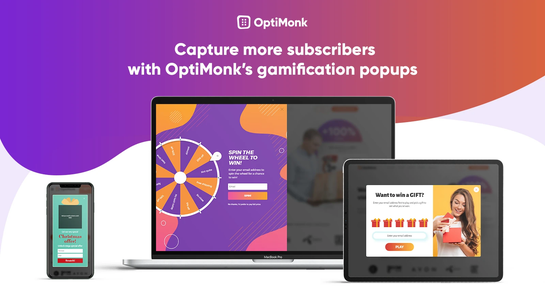 Pop-ups can be highly effective when used correctly. (On the flip side, one too many pop-ups can alienate shoppers tremendously.) One of our favorite ways to use pop-ups? Encouraging shoppers to subscribe to your email program. With this app, you can offer a small discount or perk to those who sign-up. Alternatively, you can also use exit pop-ups to lower abandoned cart rates via gamified "spin-the-wheels" or "choose a gift." Just be sure to check that the pop-up you end design works well for mobile devices as well. 
Dropshipping: Oberlo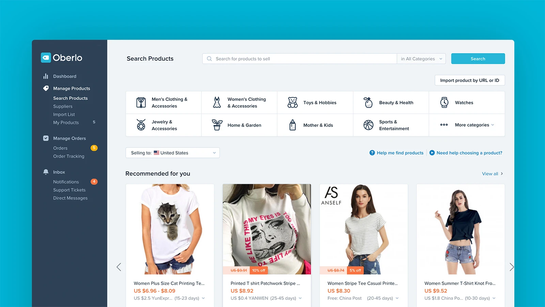 Looking to hand over the reins of manufacturing and order fulfillment? Dropshipping is the way to go. Oberlo can help you pinpoint the hottest products, source a supplier, and ship the products out. 
Custom Quizzes: Jebbit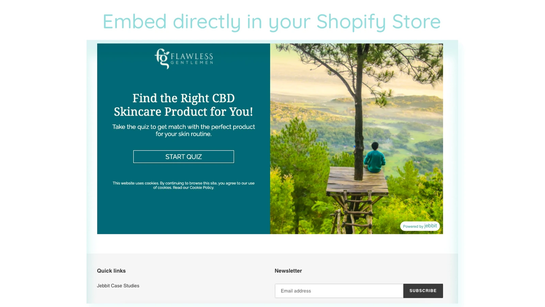 Shoppers don't always know what they're looking for, and one way to help them out is via product-based quizzes. Jebbit is an app that helps you design shoppable quizzes with no coding required — it's fun, engaging, and delivers that personalized customer experience so many marketers aspire to. Whether you build a product match survey, personality quiz, or lead gen form, there's a Jebbit template available. 
Shipping: Easyship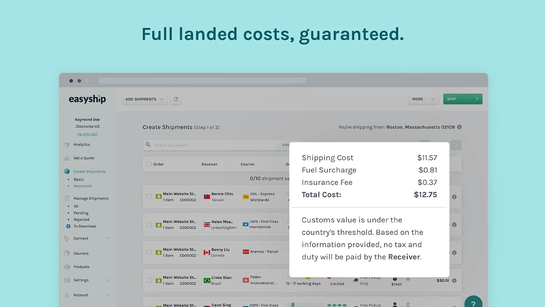 If you get a headache every time someone mentions shipping, you're not alone. Luckily, Easyship is an all-in-one shipping solution that takes the pain out of the fulfillment process — with the app, you can quickly compare different shipping options, get access to pre-negotiated shipping rates, and even manage shipping labels.
Recurring Payments: PayWhirl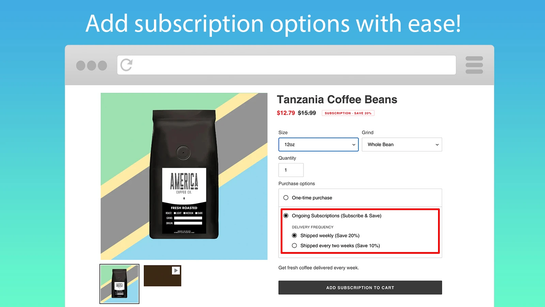 If you're selling products that warrant a "subscribe and save" program — say, coffee beans or kitty litter — then PayWhirl is the app for you. It integrates with Shopify's native checkout while making it easy for you to create, manage, and sell subscriptions. 
All-in-One Marketing Tool: AdRoll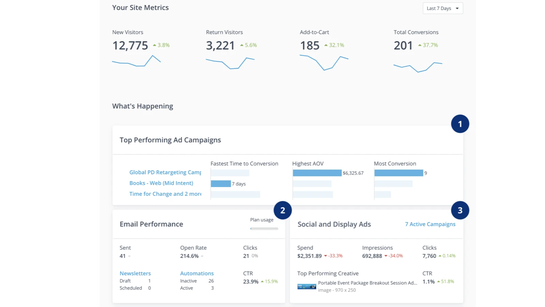 Personalized ads on Google, Facebook, Instagram, and millions of other websites and mobile apps? Sign me up! With AdRoll's Shopify app, you can create and deliver AI-optimized ads that turbocharge your return on investment (ROI). Pair them with AdRoll's marketing emails, and you've got yourself a winning formula that doubles your conversions. Finally, its cross-channel attribution and advanced analytics make it easy to track progress too. 
Armed with this list of the best Shopify apps for ecommerce, you'll be on your way to transforming your growing brand into an ecommerce powerhouse. Take the time to experiment and tinker with what all these apps offer — and don't be afraid to upgrade to a paid plan if the features are more in line with what you need. Good luck! 
Last updated on September 12th, 2023.