3 Ways to Holiday-ify Your Shopify Store
🎵 Make my wish come true, all I want for Christmas is… more sales 🎵 As the holiday shopping season ramps up, you probably have this tune playing in your head on repeat as you design new products, brainstorm marketing campaigns, and haul packages to the post office. There's just a slight hitch: Every Shopify store owner is bopping along, too. 
Be warned: The ecommerce landscape will soon transform from calm, merry festivities into a scene from Squid Game… Well, maybe minus the blood. But trust us — it will be competitive, and if you don't have your holiday A-game on, you'll miss out on shoppers' attention and dollars. 
We have created plenty of resources on how to develop captivating, festive marketing campaigns, which is why we're diving into something more surface now: how to holiday-ify your Shopify store's front-end design. In other words, how to bust out the virtual tinsel, baubles, and pine tree candles. 
Red, Green, Gold
When we say "holiday season," what immediately comes to mind? Probably shades of red, green, white, gold, and maybe the occasional cool-toned snowflake blue.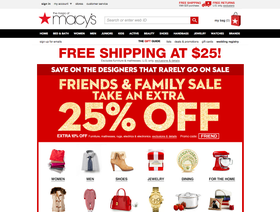 The best way to signal to shoppers that you've got fantastic seasonal goodies available is to sprinkle your site with traditional holiday colors. Alternatively, you can design your site to embrace winter vibes, leveraging more cool-toned blues and whites that don't scream "hello holidays!" as loudly. 
"Sprinkling" is the keyword here — overloading any of these colors, especially the bolder ones, can quickly feel overwhelming. Instead, try to use these colors as accents, such as borders or overlays. Another great place to add a pop of color is on your sitewide banner, where you convey essential information related to sales or shipping delays.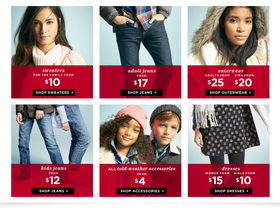 Winter Images
Another easy way to get shoppers in the mood to buy is to leverage winter and holiday images on your homepage banner. This requires shooting new product photos or using stock images. Here are some ideas to get you started:
Fireplaces

Snow and snowflakes

Pine trees

Wrapped presents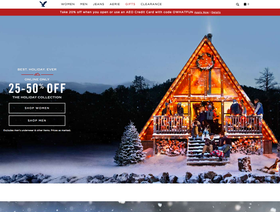 Holiday Accents
Snowflakes, glitter, or even a plaid pattern are all fantastic ways to spruce up your site and images. Whether you opt for illustrations for your banners, a simple patterned background, or accent icons throughout the site, using these sparingly can make the shopping experience feel more thematic. You can even go a step further by adding a bow to your logo or wrapping it in a string of lights.
Top Tips to Keep in Mind
If the holidays are your favorite time of the year, you might find yourself wanting to go overboard with all-things festive. But as we always say, it's best to strike a balance. It might serve your Shopify store better if you reel in your excitement just a little. 
Comparatively, if you're the biggest holiday cynic, it'll be worth the effort to add some holiday content to your site, or else you may risk stagnant or lost sales. That said, here are some top tips to keep in mind:
Make sure your CTAs are the focal point on your site. They should be bold, bright, and large. 

Your pages should have a content hierarchy that makes sense. For example, use different section background colors to guide shoppers' eyes down the page, rather than letting it all blend together. 

Feature sales details prominently. Shoppers have been trained to seek out the best deals, and you'll want this information to be easy to find — this means uncomplicated numbers (don't force people to do math!), minimal terms and conditions, and short discount codes. 
Deck Your (Digital) Halls With Boughs of Holly
Stores like Macy's are famous for their whimsical holiday displays, to which we ask: Why should brick-and-mortar stores have all the fun? With these tips, you'll be on your way to transforming your Shopify store into an experience that brings shoppers joy and delight. 
But don't stop at just optimizing your store's front-end design for the holidays. You'll want to supplement these efforts with some festive marketing campaigns, which is where AdRoll's integration for Shopify comes into play. Hand over the reins (and stress!) to our AI-powered marketing solutions, and you'll definitely have yourself a merry little holiday season. 
Last updated on December 1st, 2021.