Case Study | Industry: b2c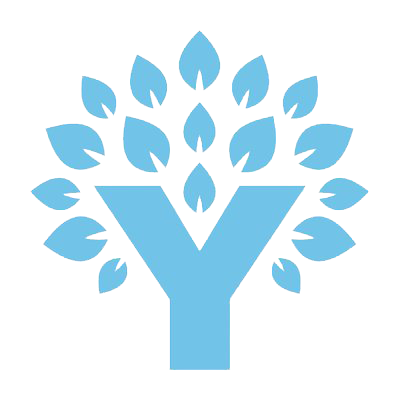 "AdRoll has impacted our business from the standpoint of productivity. It has freed us up to focus on higher-level strategy as opposed to being in the weeds managing dozens of ads on a constant basis."
---
You Need a Budget Maintains Consistently Low Click-CPA
You Need a Budget (YNAB) is a personal budgeting system that helps people gain awareness into where their money is going. Launched in 2004, YNAB's software has helped hundreds of thousands of people get out of debt and save more money. Over the years, the brand has built a vibrant and dedicated fanbase, propelling the company on an exciting trajectory of new features, partnerships, and prospective customers. When YNAB\'s small marketing team needed help managing an increasingly-complex and aggressive marketing strategy, they turned to AdRoll. Here's how YNAB boosted ROI and exceeded marketing goals during both peak and non-peak seasons.
One Platform for Increased Productivity
"With AdRoll, we don't have to micro-manage several different platforms and can get insights instantly."
YNAB uses the AdRoll Growth Platform to help them reach new and existing consumers, convert them into customers and measure the highest performing channels. Running all their campaigns through one platform makes it easier for them to manage dozens of different messages across several different channels. They can access a centralized dashboard to see how their campaigns are doing against specific markets or shoppers, and they can get a clear picture of how well the campaigns are working together. AdRoll also tracks shopper engagement, so YNAB can spot top conversion paths and make adjustments to drive revenue. With the help of AdRoll, YNAB's marketing program is excelling with the brand's growth, uncovering useful data and introducing relevant campaigns to optimize its reach.
Build Customer Loyalty with Personalized Campaigns
"For our consumers to be passionate about what we're doing, we need to speak to them directly and thoughtfully."
As a producer of something that is -- for some -- a life-changing product, YNAB takes its relationship with its users very seriously. It's important for them to stay in touch with current and lapsed users, keeping them informed of new features and inspirational content. Working with AdRoll's shopper engagement data, YNAB can also add a personalized element to retargeting campaigns, using insights gathered from consumers' online shopping behavior to highlight certain features or offer relevant, exciting content. With personalized campaigns that span across top sites, social networks, and emails, YNAB can maintain a sense of connection with consumers while growing its reach and conversion rate.
Get Out of the Weeds
"Working with the team at AdRoll gives me more time to focus on higher-level strategy."
Working with AdRoll saves digital marketing manager Ryan valuable time and resources. Instead of having to toggle between platforms and channels, piecing together intelligence from different sources and timeframes, he can see everything in one place, allowing him to make adjustments and get additional data quickly and easily. With all his campaigns presented on one platform, Ryan can access a birdseye, macro view of his entire marketing campaign, or drill down into specific markets or target groups. Using AdRoll\'s attribution dashboard, YNAB get a complete understanding of how their campaigns are working together to drive revenue. With a cross-channel view, they can find top conversion paths and other insights that help them make faster adjustments.This enables Ryan to focus on the big picture, using his knowledge and experience to steer a high-level marketing strategy for the brand.