How AdRoll Helped a Family Business Achieve 7X Return on Ad Spend
Isabella Bennetts Business Development Manager
at OiOi
My mom, Lisa Bennetts, built her career as a successful fashion buyer. When I was born, she wanted a stylish diaper bag to keep her organised while the two of us were out and about. Nothing like that existed at the time, so she took matters into her own hands. She designed the bag herself, sourced a high-quality manufacturer, and founded OiOi in 1997. Her goal was to create the first generation of stylish diaper bags. We're now a luxury baby product business that designs items for new parents in addition to kids.
New parents want a lot of things. They want sleep. They want silence. They also want to retain the sense of self they had before their newborn transformed their identity into "parent." For many new parents, that sense of self is closely related to their sense of style—style that doesn't come at the expense of practicality.
We've always put great care into our quality and sought to create authentic and unique designs that meet the needs of parents as they evolve. We've expanded beyond diaper bags into other complementary products, such as pram organisers, change mats, and clothing.
Lisa founded OiOi in a time before ecommerce, and we're proud to have built a strong global presence over the past couple of decades. In the early years, we used traditional marketing methods to build brand awareness and authority as we expanded into new brick-and-mortar retail stores across the globe. In more recent years, we have seen the growing importance of digital marketing and how through an effective multi-channel approach you can build stronger relationships with your customers than ever before.
Making the Shift to E-Commerce
A few years ago, Lisa and I began discussing ways to boost OiOi's online presence. With the rise of ecommerce, we were starting to see many more brands popping up in the diaper bag market who were digitally savvy and growing quickly through their own ecommerce stores. To maintain our position as a market-leader in the category, it was evident that we needed to invest in optimising our digital marketing strategy to highlight our point of difference and respond to the shift in purchasing trends.
At the time, about 70% of our business was brick-and-mortar retail. We saw expanding our online presence as an opportunity to support our stockists as well as to connect directly with our customers. We identified that we wanted to create a digital strategy that not only grew our ecommerce sales but also allowed us to build community in a more effective and authentic way.
Our first step in this new direction was reviewing our online channels and revamping them to be more on-brand with our stylish and practical range of diaper bags. We moved our custom website onto a new platform which had a better user experience (especially on mobile!), invested in high quality 'instaworthy' lifestyle imagery, started amplifying our social media channels, and embarked on a new SEO strategy to drive organic traffic.
Baby Talk: Identifying the Right Partners
A big part of creating our digital strategy was choosing to work exclusively with retailers that act as ambassadors for our brand. We love to partner with independent boutiques who share our values of thoughtful, quality design and provide a beautiful in-store shopping experience. Through working with like-minded businesses, we are able to keep our brand positioning consistent across all sales channels.
Another big component of our digital strategy was looking more closely at analytics. We found that potential customers visited our website six or seven times before they purchased a diaper bag. People today put as much research into nappy bags as they do a pram, and we had to ensure we stay top of mind during their research process.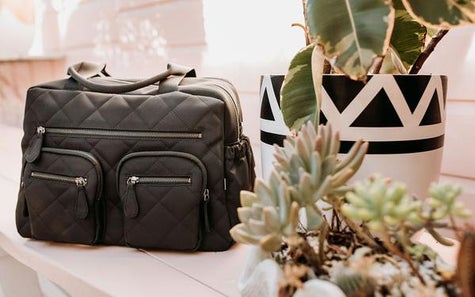 Fortunately, we started from a position of strength as we've won many accolades over the years. We get fantastic unsolicited customer reviews and are thrilled that so many people genuinely love our products as much as we do. Above all else, we wanted to highlight those things that make OiOi a great choice for parents. We wanted to find an effective way to convert these high-intent customers by clarifying our benefits and highlighting our points of difference.
We were recommended AdRoll to streamline our digital marketing efforts, and we knew we were onto something right away.
How We Achieved a 7X Return On Ad Spend with AdRoll
We started using AdRoll in February 2020 with a small budget and a focus on retargeting. With that, we've had some early wins.
By the second week of our retargeting campaign, we started to see a consistent increase in our store's conversion rate. We used both Web and Facebook Dynamic Retargeting Ads to 'remind' shoppers about the products they liked on our site. They returned to purchase more quickly than before.
Next, we launched a brand awareness campaign around our new bamboo blend babywear line. It got the product out into the market, and people loved it; we got a 7X return on ad spend from that campaign alone.
Our third campaign was building on the momentum of OiOi's ecommerce customers through retargeting customers who have already made a purchase with a complementary product. For example, marketing our stroller organisers to customers that own an OiOi diaper bag.
AdRoll helped us build our retargeting and brand awareness strategies through Google banner ads and Facebook native ads. Initially, we tested a more widespread approach to see where we were getting the most return on ad spend. We did A/B testing and compared the performance of different product categories on each channel.
AdRoll interpreted the test results for us. Our award-winning diaper bags performed better in retargeting campaigns because it's a big-ticket item that requires comparison shopping, whereas clothing sits at a lower price point and lends itself to impulse purchases and therefore performed well in brand awareness campaigns. We identified which ad placements gave us the best value for money and invested heavily in those more successful diaper bag campaigns. The ability to test and iterate quickly led us to better refine our strategy, identify which display ads work best for specific product categories, and achieve higher conversions.
We'd dipped our toes into the ad agency pool before and have explored Facebook retargeting ourselves, but everything required time, money, and/or management. AdRoll appealed to us because everything is managed in one place. Every minute is valuable when you're a small team running a business, and seeing campaign data on one dashboard saves time, allowing me to focus on our broader sales and marketing strategy.
AdRoll is also cost-effective compared to other options. We can set daily budgets and the AdRoll team advises us how to best adapt our strategies to properly retarget the high-intent customers with specific campaigns. These options are efficient and unique, and they add a lot of value to their service.

Strengthening our Customer Relationships
Layered into our digital marketing strategy was a drive to capture the attention of a new generation of digital-native parents who want a stylish diaper bag. We have to simultaneously highlight our heritage and history of quality while emphasising our commitment to authentic style and fashion trends.
We also know our target market has a strong desire to shop local and support small business. We've worked this into our campaigns and messaging and live this approach through our commitment to our independent retailers who align with our values. It's a great time to be a small-yet-mighty business working with independent boutiques that are also passionate about good design and customer service.
One of the biggest benefits we have seen since growing our online presence more effectively is the support of our OiOi community. Through that daily dialogue with our customers online, we have been able to build more meaningful relationships.
From receiving hundreds of customer photos with words of encouragement to seeing OiOi being recommended in Facebook groups as "their favourite diaper bag", it has been wonderful to see our brand awareness grow organically with the support of sophisticated digital marketing campaigns.
From 70% Retail Sales to 70% Online Sales
AdRoll's ecommerce marketing platform empowers us to make data-driven decisions about how to best grow our business. During high traffic online shopping events, it's important to understand where to allocate your marketing budget and have the flexibility to quickly make adjustments as needed. If we're looking for recommendations on how to optimize our campaigns, AdRoll's team is always eager to offer their expertise. Since they are an industry leader, we have confidence that their analytics offer deeper insights than traditional vanity metrics.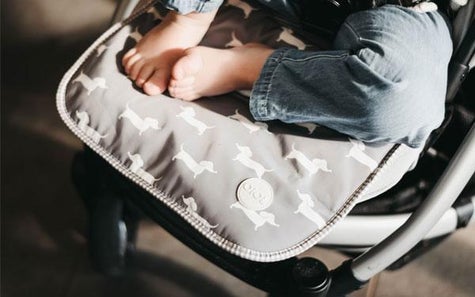 Five years ago, 70% of our business was retail and 30% was online. We've now completely flipped that ratio, and it's been accelerated this year due to the COVID-19 pandemic and working with AdRoll. As we look to the future of OiOi, we are looking to focus on our two strongest product categories.
First, we're expanding our new baby clothing range. We developed the OiOi Bamboo range as there was a gap in the Australian market for bamboo blend baby clothing that wasn't in block colours such as white and grey. After a successful launch earlier this year and many requests from our community for more of our unique prints, we plan to release a new collection this month and will use AdRoll retargeting to notify customers who purchased clothing in the past.
Our next goal is to grow our overseas ecommerce sales, specifically in the United States and Europe. We'll use AdRoll to help with brand awareness and retargeting to give us an extra boost of authority that's going to convert potential customers in those international markets.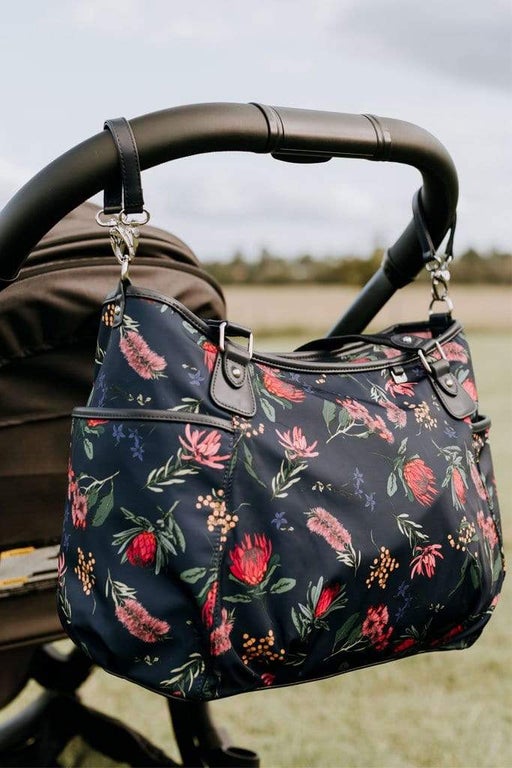 Building a Family Business to Last
We're not a traditionally structured business anymore—we've transformed into a well-oiled machine. We work with a variety of talented individuals that each bring something different to the table; including a graphic designer, textile designer, and warehouse logistics manager. We are proud to have strong relationships with our factories including one that we have worked with for the last 20 years.
It's a collaborative environment, and this year we have found a great work/life balance. Investing in a partnership with AdRoll was a fantastic move and knowing that we're in very capable hands frees up so much time and mental energy. With AdRoll, we've streamlined our brand awareness strategy and retargeting strategy to strengthen OiOi's position as a quality, stylish, and practical diaper bag brand for the current generation of parents.
In our 23 years of business, we've learned what matters: the people on your team, the relationships you build, and the trust and loyalty you cultivate with customers by creating an outstanding product. We're happy to support new parents in their journey, helping them care for their little ones in style.