How Cristian Bejenaru Increased Monthly Views by 500X and Drove £250,000 in Revenue for Leather Company UK using AdRoll
Leather Company began thirty years back as a walk in shop retailer in Birmingham, in walking distance from Birmingham Bullring Shopping Centre. We have now grown to become the UK's Largest Leather Fashion House destination for leather goods with brick and mortar shops in and around the UK. Our success has been largely founded on our commitment to source quality and craftsmanship leather products at affordable prices for our customers.
Every digital marketer wants to grow their business, but you can't go from 100 to 100,000 customers overnight. Even when allocating an abundance of money and resources to the problem, growth is not guaranteed.
We are constantly looking for new channels and avenues to increase sales because we need to find ways to access customers we haven't yet reached. The only way to break through the noise of so many ad campaigns is with the right tools and a flexible approach.
Searching for New Digital Marketing Channels
I'm in charge of digital marketing at Leather Company, a UK seller of leather apparel, accessories, and homewares. We have grown to become the UK's largest destination for leather goods with both online and brick-and-mortar shops. Our success has been largely founded on our commitment to source quality and craftsmanship leather products at affordable prices for our customers.
My biggest challenge since joining the company six years ago was developing and evolving our digital presence. In that time, I've grown a company with a small budget and 10 employees — including myself as the digital marketing executive — from 200 to 100,000 monthly website visits. To attain this level of growth, I had to create new campaigns targeting customers who were previously unreachable, and that meant finding a platform that introduced us to audiences beyond Google and Facebook ad ecosystems.
Discovering AdRoll to Extend Our Reach
One of the obstacles to growing our customer base was optimising campaigns that attracted small audiences on individual channels, and then deploying them across multiple channels — all while staying within our budget. Before I could justify spending more money, I had to maximise the return on our existing ad spend.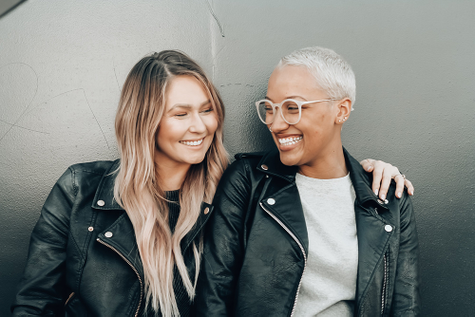 In 2020, I started using AdRoll. It offers exactly what we need: a platform that allows us to create and manage display ads, social media ads, and email campaigns across multiple channels using a single interface. The platform also gives me the option to upload our in-house creative, or to leverage AdRoll's human- and AI-generated content. Best of all, AdRoll has an extensive sphere of influence and can capture new audiences in places I can't reach alone.
AdRoll gives Leather Company access to millions of websites and mobile apps, including the ones we already use. It optimises ad performance based on real-time data, allows us to create and manage ads and campaigns from an intuitive dashboard, and it attracts and re-engages customers with personalised dynamic content. AdRoll uses machine learning to target customers with the most relevant ads and allows us to segment our audience into behavioural-based cohorts. As a comprehensive digital marketing platform, AdRoll is far more focused on growth than the individual networks we were using before.
We liked what AdRoll offered, but we still had a limited budget, so we started with a few small campaigns to test the waters. We used AdRoll's AI-powered dynamic creative optimisation (DCO) tool to generate personal ads that retargeted our customers, engaging them with custom content based on their preferences and previous behaviour on our site. After we started to see some successes, we started to iterate — learning as we went along. We spent more time exploring AdRoll's features and worked with the company's customer success team to refine our creative. Over time, we increased our initial spend from £200 to £500 a month.
A Holiday Campaign That Drove a 15% Increase in Revenue
In late 2022, we added lifestyle images to our online ads. Our in-house studio previously photographed our products, but there were no people in our ads. I decided to increase our photography budget and hired some models. When we collaborated with AdRoll to prepare for the busy holiday season, we thought it would be a great idea to incorporate these new images into our campaign.
We first deployed these lifestyle images during the Leather Company's Black Friday/Cyber Monday (BFCM) campaign. It's our biggest weekend during the busiest time of the year — for some ecommerce companies, the holiday season represents 40% of annual revenue. We had 107 conversions during that event and a 15% increase in revenue. Because that weekend was so successful, we increased our ad spend, investing £5,500 in November and extending the campaign beyond the holiday season into The New Year.
AdRoll helped us structure a comprehensive holiday campaign. They asked us to showcase and discount specific products on our landing page, helped us select the most impactful imagery, and gave us tips on promotions that led to conversions. We set up the campaign on the AdRoll dashboard and adjusted our creative, pricing, and budget in response to customer reactions.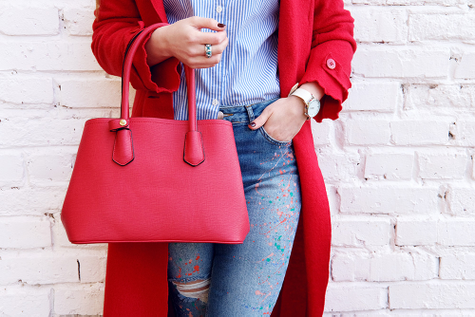 AdRoll's self-service functionalities gave us complete control over the campaign, and our AdRoll customer success manager (CSM) provided valuable insights and support. AdRoll doesn't just place our ads. Their people help us set up better campaigns by sharing industry best practices. We know our products and market, and our AdRoll CSM shows us how to match content to eyeballs, yielding clicks and conversions. Working with our CSM was like having a dedicated marketing agency on our side. AdRoll helps us to make the most of our advertising budget to increase our reach without paying the hefty fees of a full-service consultancy.
Our people worked with the AdRoll team for over three years to build on our successes. We now spend £10,000 monthly on AdRoll campaigns, have improved ROAS, and have increased revenue by £250,000 through this platform alone. It wasn't a solo effort or an overnight success, but it's been well worth the investment.
Combining Art and Testing to Create Impactful Campaigns
Marketing is a combination of art and science. As such, testing your ad creatives is the key to improving performance. AdRoll helps us back our hunches and creative choices with metrics on click-through rates, purchase decisions, conversions, and cost per acquisition (CPA). It allows us to track performance across channels and provides a library of ready-made marketing recipes and templates to build campaigns faster. We have unprecedented visibility into customer journeys, the ability to track results and customer behaviours, and optimise our marketing activities on the fly. We've seen how leveraging a platform with more muscle is far more efficient than building and maintaining a campaign strategy alone.
Between AdRoll and our dedicated 10-person team at Leather Company, we have scaled exponentially over the last three years. Making every penny count, we're reaching more people, growing our revenues on a tight marketing budget, and are bringing quality leather goods to a growing number of happy customers at competitive prices.
Learn How AdRoll Can Help You Grow this Holiday Season
If you are looking to optimise your advertising budget to grow this coming holiday season, learn how AdRoll can help you do just that. Get in touch with a Roller to learn how.