The Conclusive Holiday Marketing Checklist
Topics Covered:
Before you get your campaigns up and running, it's important to make sure that everyone on your team is on the same page when it comes to everything from performance goals to landing page copy. Below, we've compiled a holiday marketing checklist of everything you'll need in place to get up and running without a hitch.

Budget: This is one of the most important steps to plan for during your campaign setup.Your budget should be determined based on the metrics that matter the most while running your holiday campaigns. Make sure you have enough budget to account for the rise in cost per thousand impressions (CPM) in order to meet your target number of new customers or total number of conversions.
Campaign goals: These goals—with budget restraints in mind—should be based on the revenue goals your company has for the holidays. For example, if the first half of your year has been slow, you may want to increase the budget and set a more aggressive goal in order to meet your yearly quotas. If you'd like to acquire customers more efficiently leading into January, you could back into a cost per acquisition (CPA) goal. The bottom line is that tangible goals that provide real business impact should lead the charge for your holiday campaigns.
Deliverable dates: Once your budget and goals are defined, you'll want to agree on key deliverable dates for your campaigns. From ad creative to landing pages, to testing parameters, it's important for your team to agree on the dates when you'll have each of these different deliverables completed and ready to push live.

Products: This next point may seem obvious, but it is often an area that marketers overlook: the products featured in your ad campaigns. If your sales revolve around a certain product, make sure you aren't being coy with your marketing or branding. Your ads should feature that product. If you're unsure what your big-ticket items will be—or have a bunch of different products to show—then it's best to implement dynamic creative ads into your campaigns. Dynamic creative takes ad personalization to the next level by showcasing products that are tailored to each individual's browsing behavior.


CTAs: Your calls to action (CTAs) will be one of the most important aspects of getting potential customers to your site. Every ad you show should have a clearly visible, simple CTA. Optimizing this will help ensure you increase traffic to your site during the holidays. Good options for this include mentioning free shipping, highlighting discounts, or creating urgency by marketing the end of a promotion.
Creative: Creative is another important aspect of your campaigns—this will be what introduces prospective customers to your brand and your products. There's no need to overthink your creative for your end-of-year marketing push. Don't be afraid to throw in festive imagery that ties your campaigns into the broader holiday season.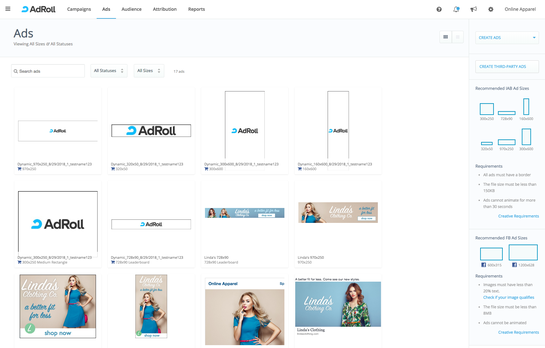 Landing pages: Remove as many barriers as possible for your users to convert by creating landing pages that are easy to navigate. Make the price noticeably apparent and give them a clear CTA to purchase. Before you run campaigns, it's also important to make sure site load speeds are as fast as possible. The longer it takes for someone to land on a product page, the more likely it is that they will bounce without making a purchase. Additionally, if you feature free shipping as an option, this should immediately catch a prospect's eye when they come to your products' landing pages.
Implementation: A comprehensive retargeting, prospecting, and email marketing plan is vital toward ensuring that you're reaching customers everywhere—across web, mobile, or social media. Contrary to popular belief, you don't need a large marketing team in order to run successful campaigns across all of these different platforms.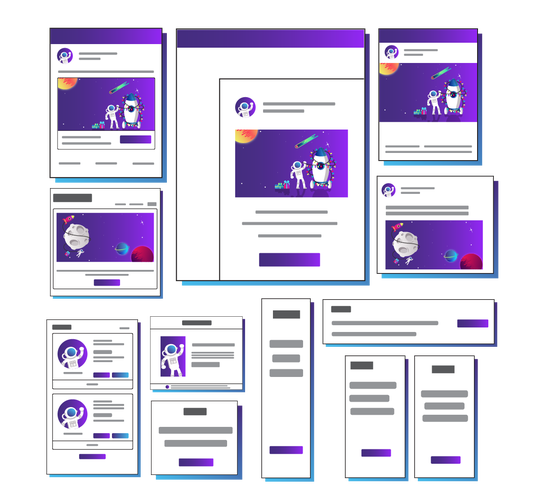 Testing: Once all of these aspects are taken care of, it's important to set a schedule for when, and how, you want to test the performance of your ads. Testing your ads and creative will help ensure they're performing optimally while giving you real-time data to identify which campaigns are the most effective. We suggest you look at your campaigns on a biweekly basis in order to test which ads perform the best during this peak sales season.
Success metrics: So now you've done the heavy lifting of setting up your holiday campaigns. It's time to sit back, right? Not quite. At this point, you need to make sure that you're setting up your campaign measurement in a way that will effectively gauge your ad performance. Think about which attribution model (the setting that credits your campaigns with results) makes the most sense for your business and apply to all relevant channels. This way your post-holiday blues can be more about the cookies and less about your marketing.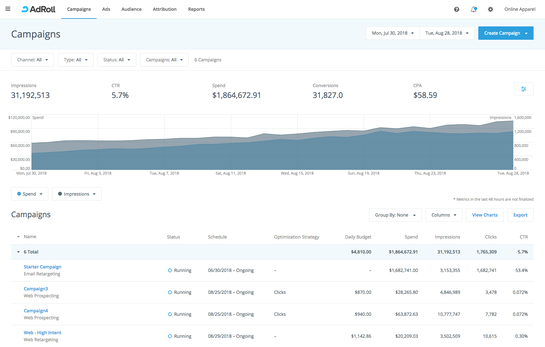 Marketing over the holidays can be complex, but it doesn't need to be stressful — that's our holiday marketing checklist is for.
To make sure you're seamlessly hitting all of these points on the holiday marketing checklist, update your AdRoll campaigns or speak with your Account Manager about your holiday plans. Need an account? Sign up for one here!
Last updated on September 16th, 2022.