PPP Loan: Now What? A COVID-19 Survival Guide
Topics Covered:
It took less than two weeks for the Small Business Administration's (SBA) Paycheck Protection Program (PPP) to run out of money. The program was set up to help small business owners cover payroll, rent, and other eligible expenses while the economy was shut down as a result of the COVID-19 pandemic. The program was passed at the end of March, began taking loan applications on April 3, and was officially out of funding by April 16.
The unprecedented program was passed in record time during a once-in-a-lifetime crisis. The initial round of funding, $349 billion, was marked by unclear directions, poorly set expectations, and general confusion and problems as banks struggled to implement the program. A new round of funding was approved by Congress on April 21 and should be ready to be disbursed as early as Thursday, April 23. But even with additional funding on the horizon, the program has left many business owners with questions: What happened to the first round? Where did all the money go? How many people were approved? What does it mean to be a small business? And how do companies move forward if they don't get funding?
For more on the PPP: 
What Happened With the First Round of PPP Loans?
The easiest question to answer is where the money went. The Department of the Treasury released reports on how the loans were distributed. But data is how you interpret it, and the data released by the Treasury can be read in a couple of different ways.
The headline being touted by the Department of the Treasury is that almost three-quarters of the loans were for under $150,000, and almost 90% were for under $350,000. By those numbers, it looks like the program was a resounding success at getting money into the hands of small businesses. After all, the program covers up to two and a half months of payroll, so these numbers would seem to indicate that most of the loans went to small companies and brands.
Critics, on the other hand, point out that almost 50% of all funding went to just about 4% of loans. A closer examination of the loans issued shows that some of the recipients have hardly been "small businesses" — the company that operates Ruth's Chris Steak House and has over 5,000 employees, for example, managed to get $20 million in loans despite the loans all being capped at $10 million. 
Many people are upset that companies with thousands of employees were able to secure funding while challenger brands are still waiting with little word on if and when they may be funded. These larger companies were able to secure funding through a couple of provisions in the legislation that procured the funds — provisions like allowing certain classes of hospitality companies to count employees at each individual location rather than in total, rules specifically allowing public companies to apply for and receive the loans, and rules allowing individual corporate entities to apply for separate loans even if they are related to another company also applying for the money (which is how Ruth's Chris was able to get around the funding cap).
So the answer to where the money went and what happened to the first round of the PPP is a bit of a mixed bag. A lot of small businesses managed to get loans they needed to maintain some operations, but a lot of the money also went to large companies through a set of loopholes baked into the program. And there are still millions of small companies that are waiting to hear back on the status of their applications and to see if they will get any money from the second round of funding.
What Happens Next?
What happens next depends on if a brand was lucky enough to secure one of the PPP loans before the first round of funding ran out. 
For companies that got funded, the question now is how to spend the money. In order to get the loans converted into a forgivable grant, companies need to spend the money on one of several allowed expenses. These include rent, mortgage or other loan interest, or payroll. Companies also need to carefully consider their employment strategy. Any decrease in headcount over the pre-COVID-19 period will reduce the percentage of the loan that can be forgiven. Companies will have until the end of June to go back to pre-closure employment levels, or be faced with paying back a portion of their loan. 
For brands that haven't been approved for loans, the calculus of survival is a little bit different. While the next round of funding has been approved, it's difficult to say when that money will be actually getting into business-owner hands, and who will be first in line to receive it. It's possible that with the backlash against some of the bigger loan recipients in round one, more of the second round will go to smaller companies. And it's also possible that applications will be processed faster. But that's a lot of "ifs" to base a strategy on.
Finding Options
Step one for companies that didn't make it through the first round of funding is to make sure that they have an application in with their preferred bank. Companies that have already applied can try reaching out to their loan representative, if they have one, to see if their application is still active and still being processed. Different banks will have different processes, and some may not be able to tell borrowers what the status of their application is, but it's still important to try to confirm.
Companies that haven't applied for the PPP yet can get a leg up through AdRoll's partnership with Womply here: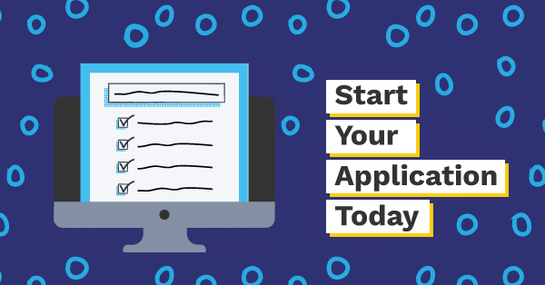 The next step is to remember that the PPP isn't the only program available to struggling business owners. Once companies are sure that they are in the running for the second round of PPP funding, it's time to begin exploring alternate fundraising options.
AdRoll has a great list of alternate funding programs and opportunities located here:
These include grants from companies like Facebook, Amazon, Yelp, and many others. Additional resources are available from state and industry organizations.
Making Options
Of course, waiting for a grant isn't the only possibility. Many brands large and small are taking matters into their own hands. Some companies — at-home fitness brands, wellness companies, online grocers, and even direct-to-consumer (D2C) furniture brands — are turning this crisis into an opportunity to reach more customers. And while many of those companies were already set up to serve customers stuck at home and without the need for retail stores, many others are finding creative outlets to keep some business going while they wait for the crisis to pass.
One increasingly popular option for companies that usually rely on in-person sales is to offer gift cards to customers. This approach allows them to continue generating cash flow while keeping their customers engaged and ready to come back as soon as the economy reopens. Other companies have turned to pre-orders for similar reasons. These two approaches allow even primarily physical retailers to maintain some level of business while stores and restaurants are closed.
Other companies have found success in pivoting into new approaches. For some, the pivot has been minor — restaurants moving from dine-in to delivery. Others have had to stretch a little further, like the various fashion designers who have turned their needles and thread to producing face masks. Still, others have had to come up with radical new ways to offer their services — like gyms launching home fitness classes, figuring out infrastructure, and delivery platforms on the fly.
Not only will these approaches help brands weather the pandemic, many of them will continue to be great revenue streams and points of differentiation in the future. A gym that spent the time to create a home workout program doesn't have to shut it down once the gym reopens, and restaurants that started selling gift cards during COVID-19 can continue to do so even after the dining room begins regular service again.
So What Happens Next?
It's difficult to say. With the latest round of funding approved, many more companies will hopefully be passed a lifeline to allow them to remain operational. The PPP program should give most companies enough money to continue through at least two more months of slowdown. Many officials believe that by then, the economy will start to at least partially reopen and recover. 
However, there's no guarantee that even this additional funding will be enough to help every company that needs it. And there's even less guarantee that there will be a third round of funding. Now, more than ever, it's important for brands to stay agile, flexible, and innovative. There are opportunities to not only survive, but also thrive. Companies that find ways to take advantage of those opportunities will come out of the crisis stronger than ever before — and ready to conquer the world.
Last updated on September 16th, 2022.