How to Use Pinterest to Generate Free Organic Leads
Topics Covered:
As a business, one of your biggest priorities is getting as many qualified leads as possible with your current marketing budget. And while you might be willing to pay for your leads using advertising, there might be one powerful marketing channel you aren't yet making the most of — Pinterest.
Why Should You Use Pinterest for Organic Lead Generation?
It's a visual search engine, not social media
Many marketers fall under the misconception that Pinterest is a social media platform. However, this couldn't be farther from the truth — it's a visual search engine, an equivalent of "the Google" of images and graphics.
Think about it. People use Pinterest in the same way they use Google — they search using keywords and click on the most relevant results to their query. So, Pinterest marketing is essentially search engine marketing.
People say branded content makes Pinterest more useful for them
Pinterest has released results from a consumer survey that showed nearly 3/4 all survey respondents (73%) say branded content is useful for them, whether an ad or not. So when you're promoting a new product or free lead magnet, you don't risk being seen as an unwanted post on a social media feed.
Pinterest users are ready to buy
A Pew Research study revealed that high-income households are more likely to use Pinterest than people from low-income households. The majority of Pinterest users are said to earn $75,000 annually, so there's a high possibility that they have disposable income.
More often than not, Pinterest users also browse the platform with intent. They're either looking for something to inspire them, or for something to purchase. 
How to Generate Free Organic Leads 
If you're finally convinced to use Pinterest, here's a step-by-step guide to start generating free leads on Pinterest.
Optimize your Pinterest profile
First and foremost, your Pinterest profile needs to be professional and branded. Here are things you'll need to do:
Sign up for a business profile. A business profile on Pinterest gets you access to important analytics tools, as well as multiple features and integrations that a personal account can't provide.
Claim your domain and social media account. You'll want to claim your domain to establish credibility on the platform. If you're just starting out, you can whip up a quick website with easy-to-use website builders. This will also come in handy when you're designing your landing pages that promote your lead magnet.
Have an SEO-friendly display name and bio. Your display name should include your brand name as well as relevant keywords about your niche. Don't forget to sprinkle relevant keywords in your bio to show the main value of your brand. This not only improves discoverability but also tells users what to expect from your account.

Invest in a professional profile photo. If you're a consultant or freelancer, your profile photo can be a friendly photo of you. Alternatively, you can use your business's logo.
Create 4-5 branded Boards
When you're just starting out, creating 4-5 boards that reflect what your brand is about can be enough. So if your business is in social media consulting, you can create boards called "Social Media Tips," "Facebook Marketing Tips," "Instagram Marketing Tips," "How to Get More Followers on Instagram," etc. 
These boards should also be optimized with your keywords, so include them in the title and board description.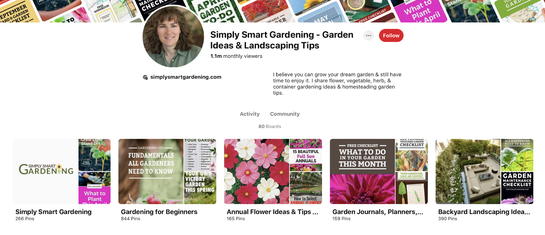 Enable Rich Pins
The Rich Pins feature on Pinterest reads meta-data from your pinned content, including blog post titles and excerpts, or product prices and availability. Pinterest specifically added this feature for marketers to make their pins more engaging, and when your audience can get more context about your pin, you can improve your Pinterest click-through rates.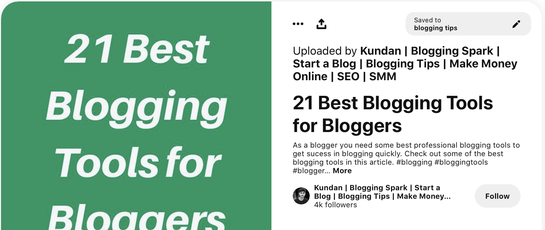 Design long pins
Best practices include designing long pins with a 2:3 ratio and 1,000 x 1,500 pixels. Using this aspect ratio, you can create pins that promote your offers or a free lead magnet.
Make sure to include only necessary benefit-driven text on your pin design, and include any product photos to show customers what you're offering. Even if your offer is a free PDF or whitepaper, you can boost click-throughs and conversions by including a high-quality mockup on your pin.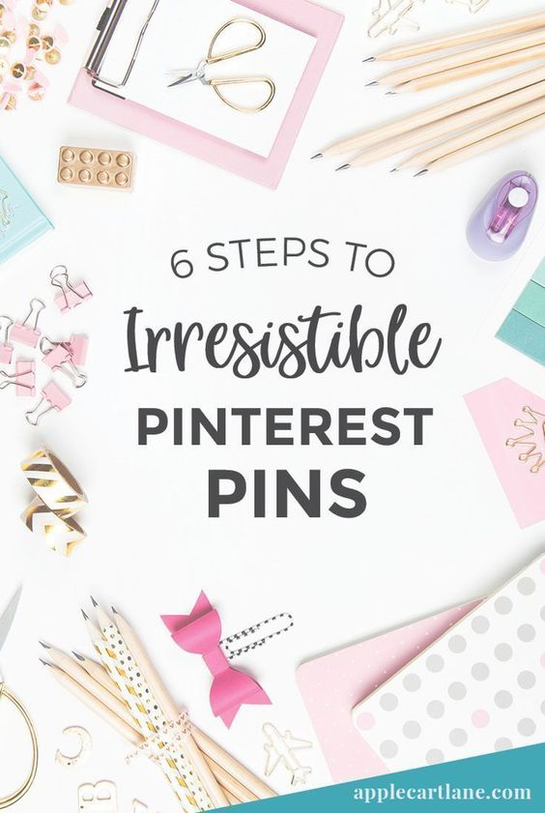 Test different pin designs
Different pin designs can often yield different results. Over time, you'll find that specific pin designs can perform better than your other pins. To make sure you reach as many leads as possible, consider creating 4-5 different pin designs for each offer, blog post, or landing page. 
Don't be afraid to conduct well-designed experiments with your Pinterest campaigns to see how your pins can stand out from the rest of the crowd. 
Follow your target customers' accounts
You can capture the attention of your audience by following their Pinterest accounts. To find people to follow, look for Pinterest accounts and boards in your niche and then check who's following them. This is one effective way to grow your following on Pinterest quickly, which helps boost the chances of your pins getting views and repins by your target customers.
Link to specific pages 
Think of Pinterest as the first step in your funnel. This is where people become aware of your content, so the links you use on each pin should take users through your marketing funnel. 
With each pin, you can link to specific pages instead of just your homepage. Make the most of this feature by linking directly to any landing pages or blog posts. Never create a pin that leads users to misleading pages — Pinterest often picks up on these practices and may suspend your account.
Optimize your pin descriptions 
It's best to focus on getting organic views and clicks on your pins. With several users, especially younger markets that are installing ad blockers on their computers, it's becoming harder and harder to rely simply on boosted pins. 
So, by optimizing your pin descriptions with keywords and phrases that your audience is likely to use in search queries, you're able to get your pins discovered organically.
Remember the 80/20 rule
Another way to get your account discovered on Pinterest is to consistently pin and repin content – even if it's not yours. Pinterest is a platform of curation, so you can gain followers if your profile has high-value pins across your boards.
To remove the manual work in this process, invest in automation app integrations with Pinterest, including popular social media scheduling tools that can repin your posts regularly on autopilot.
Ready for Those Organic Leads?
Next time you're looking for ways to attract leads organically, consider using Pinterest as a viable marketing channel for your brand. Your audience is prepped and ready to purchase and are probably looking for the solution that you provide. So follow the steps above to start your Pinterest marketing campaign and watch those organic leads come in.
Level up your Pinterest marketing by launching your paid strategy using our resources below!
Last updated on May 22nd, 2023.