Hanging Out With Car Guy Garage: Why Brand Authenticity Matters
Topics Covered:
When you think of a garage, what comes to mind? Perhaps you think of it as a place to park cars or a space that doubles as a storage unit. But what if a garage can be more than that? What if it can be transformed into a mind-blowingly cool hangout spot?
That's right — Car Guy Garage, a family-run business outfitting garages, can transform your plain garage into the hangout spot of your dreams. We're talking about a full-on HGTV-style makeover, complete with your choice of cabinets, flooring, and a vast selection of decor that ranges from personalized signs to pub tables.
If you're not yet intrigued, just take a look at one of their creations: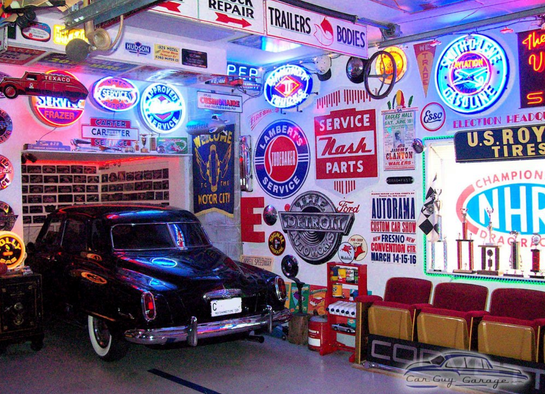 It All Started In a (Surprise!) Garage
"It began one summer night in a Chicago garage," says Jim Frey, Founder of Car Guy Garage. "My brother was welding together a hot rod, and I was a supportive audience member with a frosty beverage in hand. And then it hit me — nobody is catering to guys like us, guys who enjoy hanging out in garages." 
And it's true. More often than not, "hanging out in the garage" means sitting on stools or fold-out chairs with questionable lighting and virtually zero decor. 
"In our neighborhood, if a garage is open, it's an invitation to hang out," says Jim. "So that night, my brother and I dreamed up of all kinds of things we thought would be cool to have in the garage. It still seemed like a good idea the next morning, so I ended up quitting my job and starting Car Guy Garage, and my brother joined me shortly after." 
And 14 years later, there have been no regrets — Car Guy Garage has evolved into a thriving family business thanks to their robust marketing strategy and commitment to authenticity.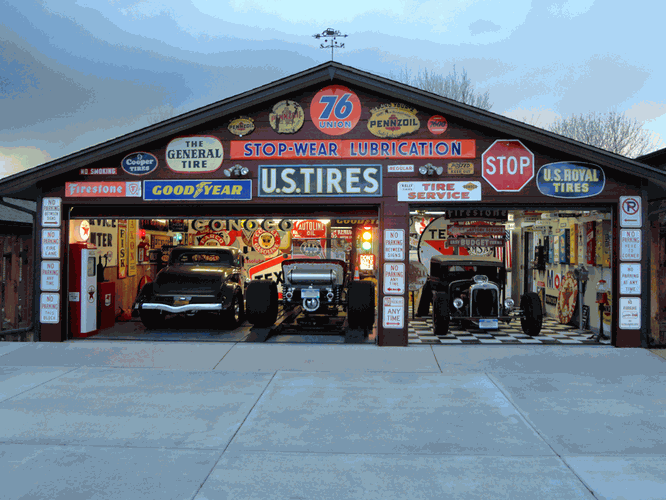 Growing Through Thick and Thin 
But like many other businesses, Car Guy Garage wasn't immune to the effects of the pandemic. "Supply chains are a mess," says Jim. "Manufacturers are having problems where one small part is holding up an entire line of products." Fortunately, there's a silver lining: "Many guys are turning their garages into the new cool place to have their friends over!" 
But that's not the only reason why Car Guy Garage is still thriving during a difficult time. According to Jim, here's why they stand out to customers, through thick and thin:  
They are the target audience
"We're different from other brands because we are our target audience. We're not just working a job; we're looking at every product we sell with the eyes of, 'Would I like to have something like this?' It's not a job — it's who we are."
Pro tip: If you're looking to dig deeper into your target audience, consider building an audience profile — you'll unearth more in-depth information, like buyer behavior, attitudes, and interests.
They treat their customers like friends
"We're a family-run business. We try and be fair in everything we do and treat our customers as if they're friends. Friends stick around for a long time and introduce you to their friends."
Pro tip: Word-of-mouth marketing is behind 13% of all sales globally, and 92% of people trust recommendations from friends and family above all other forms of advertising. Here are three tips for creating word-of-mouth marketing for your business:
Make your content share-worthy by providing free value that customers can use, like an informative eBook or a blog post to help solve pain points. 
Ask for reviews! If you have an e-commerce store, make it as easy as possible for users to rate products and be sure to respond to every single one — the good and the bad. 
Use referral marketing to build communities of loyal fans through rewards. 
They produce valuable content
Unlike their social media, which hosts funny content, Car Guy Garage's blog is more on the informative side. For example, it features articles that explain what makes a cabinet good for a garage and how to choose the right epoxy for your garage floor.
Pro tip: A recent study says that people are 4x more likely to watch a video about a product than to read about it. If you don't have the budget to create videos, don't sweat it — something as simple as using your iPhone to shoot an unboxing video should work wonders. 
They listen to their customers
"Listen to what customers are asking on the phone and in emails," stresses Jim. "When you start to repeat yourself, you know the information is lacking somewhere and that you need to provide this information. You'll also see a shift in the customers from not knowing to suddenly calling and emailing with very informed questions. People feel much more comfortable making a large purchase when they're more informed." 
Pro tip: Try to add a personal touch to everything you do. For instance, if somebody leaves a thoughtful comment on your social media post, respond to show them there's a real person behind the keyboard. 
They use email to feature their customers
Beyond using email as a channel to plug products and promotions, Car Guy Garage spices it up with cool user-generated content (UGC). "We use the garage photos that customers submit via emails and try to call out products in the pictures. It makes for more of a magazine-style experience, kind of like the Hot Rod Magazines we read when we were younger while stuck at the grocery store with mom. This approach has created a strong following of people who forward the email to their buddies, and then they sign up, too."
Pro tip: Always encourage UGC from your customers! This allows them to promote your brand for you and is an excellent way to build customer relationships organically. 
And they're not afraid to be funny as hell on social media
"Listen," says Jim. "People usually go to social media for entertainment — it's like an online corner bar. When I'm having a beer at the bar, I don't want someone approaching me trying to sell car insurance. But if the guy who's watching the race and I end up striking a conversation, and he turns out to sell car insurance, I may give him a call later to talk business." 
Car Guy Garage shows their humor through memes of "guys doing stupid, yet funny things with cars" on Facebook and Pinterest. To Jim, it's simple: "We just consider everyone as some guy hanging out in our garage."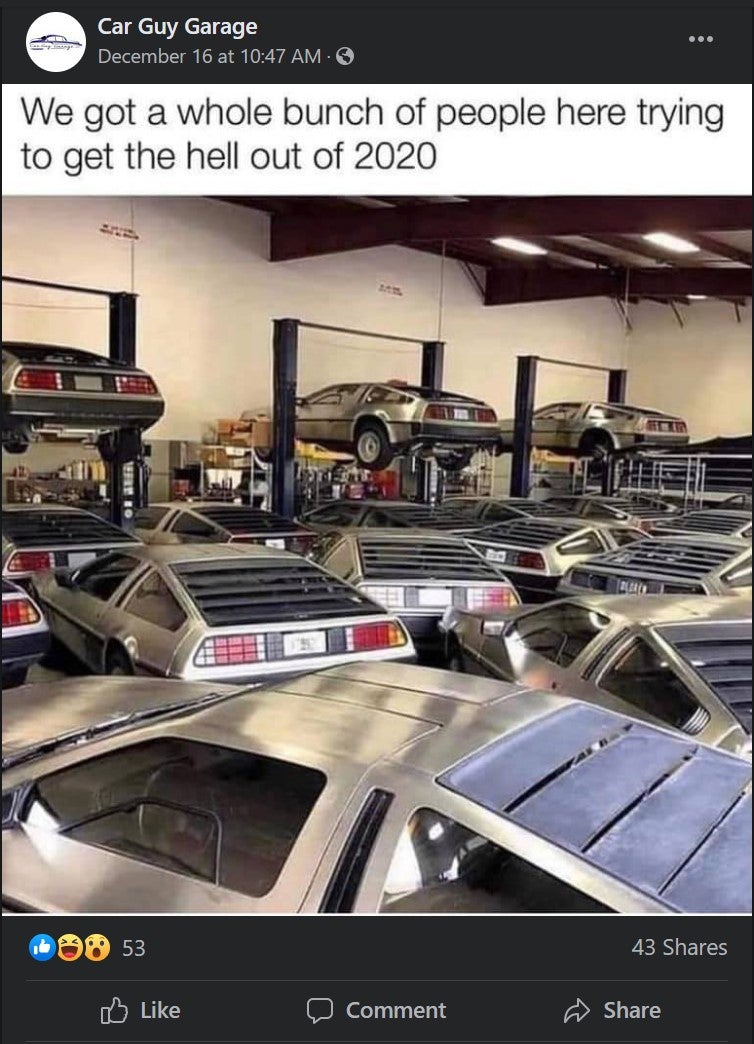 Pro tip: Moral of the story? Don't be afraid to be yourself — it works. 
Last updated on September 16th, 2022.