Everything to Know About ROPO & Using Shopify To Bridge Offline and Online Selling
Topics Covered:
ROPO (research online, purchase offline) is a consumer trend where shoppers explore and research products online before popping over to a location to purchase in person. 
What should Shopify marketers know about the ROPO effect and bridging offline and online selling? We've got you covered.
Why Is ROPO Important?
If you haven't heard of ROPO, you're not alone. After all, the topsy-turvy omnichannel shopping journey — which spans the digital world (social, email, ads, mobile) paired with offline experiences (brick-and-mortar shopping, direct mail, events) — is a relatively new phenomenon. Gone are the days where shopping required simply engaging with a salesperson. Instead, we go on Yelp, Facebook, YouTube, or even TikTok to conduct research before making a purchasing decision.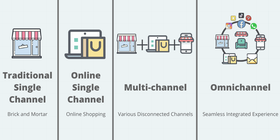 Here's where the ROPO effect comes in: Despite one of your products having nominal online sales, it keeps flying off of your physical store's shelves. (This is known to happen more often in fashion, beauty, furniture, and sports verticals, where shoppers benefit from seeing an item in person.) Not tapping into the power of ROPO may lead you to cease your digital marketing spend for said product. And that could be a serious mistake.
Case in point: Your online and offline sales channels should be interconnected, where each one is an extension of the other. 
How to Optimize for ROPO
Knowing what ROPO is, the next step is using this knowledge to your advantage. Whether you have a full-scale brick-and-mortar store, the occasional pop-up, or a booth at a seasonal event, keep these best practices in mind. (And if you're preparing for your first in-person selling experience, here's a quick guide filled with tips.) 
Identify relevant products
Not all products are equally affected by ROPO. Take a look at your data and analyze all of your sales channels to see if certain products or categories experience this effect more than others: 
Track button clicks. Add a button to your Shopify product pages to let shoppers check stock numbers at nearby stores. Consider these clicks "soft conversions." 

Compare traffic for product pages with in-store sales numbers. 

Experiment with marketing. If the amount of traffic for particular product pages increases, and then you see a boost in in-store sales, that's a good indicator of the ROPO effect. 

Use in-store surveys that ask customers what prompted them to purchase. 
Adjust your digital marketing strategy
If all the data points to a significant ROPO effect, your path moving forward is clear: Double down on your digital marketing for affected products. You'll want to use a combination of search ads, display ads, retargeting ads, and promotional emails to encourage shoppers to head over to your store. 
Pro tip: This is when a partner like AdRoll is helpful. Check out how we can support your omnichannel digital marketing strategy here. 
Improve the in-store shopping experience
In-person shopping doesn't have to be a frantic, overwhelming, or exhausting experience that makes shoppers go, "Ugh, I'm sticking to online shopping." Improve the offline shopping experience by:
Equipping store associates with tools to access product and customer information easily (e.g., past purchases).

Designing your store, so it serves as an extension of your online brand. (Here are some tips!)

Integrating your loyalty program, allowing shoppers to earn and redeem rewards seamlessly online or offline. 
Use Shopify Plus features
Have you ever visited a store to purchase an item that was explicitly labeled online as "in stock at your nearest location," only to realize the product isn't actually available? Talk about disappointing and frustrating, not to mention a waste of gas and time. 
If you're a Shopify Plus retailer, here's the good news: You have access to a host of features that'll help you optimize for ROPO, so the above never happens:
If you have limited in-store inventory, shoppers can buy in person and have items shipped to their homes. 

Regardless of whether they purchase offline or online, customers can conduct returns and exchanges in store. 

Your point-of-sale (POS) and ecommerce systems are integrated under one umbrella, so that you can manage your orders, products, and inventory in one dashboard. (Here's more on finding the right POS integration.) 

Unified analytics allow you to get the complete picture of online and offline sales.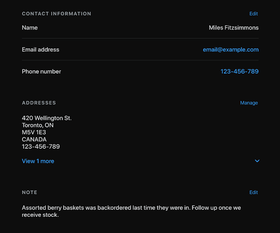 Considering upgrading to Shopify Plus? See if it makes sense for your store.
Ready, Set, Sell! 
The time to launch an omnichannel retail strategy is here — and a partner like AdRoll takes the guesswork and tedious marketing tasks out of the equation. With our Cross-Channel Performance Dashboard, you can get a holistic view of how all your campaigns are working together to drive (or not drive!) revenue. Get started by adding AdRoll's Shopify Plus Certified App to your store in a matter of minutes.
Last updated on January 7th, 2022.