Are These 8 Holidays on Your Marketing Calendar? Here's Why They Should Be
Topics Covered:
Thanksgiving, Christmas, and the Fourth of July: If your marketing calendar only includes 11 total federal holidays, it's time to revisit your line up. 
After all, it's critical to ensure your marketing strategy reflects potential shoppers from all walks of life. A great place to start? Holidays! That said, here are eight occasions to add to your marketing calendar ASAP. 
Why Should We Care About These Holidays?
When we think about holiday marketing, much of it revolves around profit. For instance, using a popular event like St. Patrick's Day or Pi Day to drive sales and increase engagement. 
But similar to cause-based or purpose-driven marketing, revenue shouldn't be the only deciding factor when designing your marketing calendar. Adding these eight holidays to your list gives your brand the chance to highlight diversity and inclusivity — which, in turn, can help boost brand awareness and customer loyalty. 
Acknowledging them in your marketing efforts can be as simple as posting a celebratory social media post or as massive as a multi-channel festive campaign. 
But, beware! Pandering is a huge no-no. If you're using holidays as a superficial launching pad to increase sales, the tactic can (and likely will) backfire and make your brand appear insincere. 
1. Lunar New Year 🧧 
What: A multi-week holiday to celebrate the beginning of a new lunar calendar year. Observed by East and South East Asian people worldwide, festivities include feasting, family reunions, and fireworks. 
When: Dates vary every year, but it typically begins between January 21 and February 21.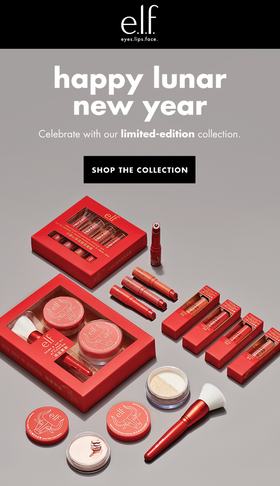 2. Ramadan ☪️ 
What: A month-long observance of the Islamic calendar where Muslims fast during daylight hours and spend their time celebrating, praying, and preparing for Eid al-Fitr, a celebratory holiday that marks the end of Ramadan. 
When: Dates vary from year to year — in 2022, it'll begin on April 3.  
3. Passover 🍷
What: Passover, which is observed for 8 days, is one of the Jewish religion's most sacred and widely observed holidays. In the U.S., Passover is marked with a festive meal called a Seder (meaning "order," as it follows a specific set of rituals), including symbolic foods and recitations. 
When: Dates vary but traditionally begin between late March to mid-April. 
4. Good Friday ✝️
What: A day commemorating the crucifixion of Jesus Christ. Christians worldwide will often celebrate Good Friday alongside Easter Sunday, which will see activities such as egg hunts, egg dyeing, and visiting the Easter bunny. 
When: Dates vary but typically occur between March 22 and April 25. 
5. Cinco De Mayo 🌮
What: A celebration of the Mexican army's unlikely victory over the French at the Battle of Puebla on May 5, 1862. Today, Cinco De Mayo festivities (which are mostly based in the U.S.) involve parades, food, dancing, and the occasional battle reenactment. 
When: May 5 
6. Juneteenth ✊🏾
What: A day commemorating the end of slavery and celebrating African-American culture. Originating in Texas, Juneteenth festivities often include educational events, festivals, family gatherings, and picnics.
When: June 19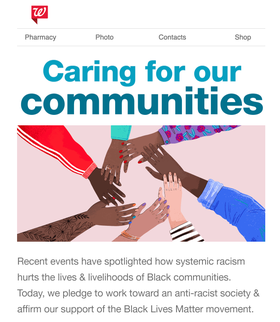 7. Mexican Independence Day 🇲🇽
What: A celebration of Mexico's declaration of independence from Spain in 1810. Celebrated by people of Mexican heritage globally, it's a day filled with colorful parades, delicious food, mariachi performances, and national pride. 
When: September 16
8. Diwali (also known as Deepawali) 🪔
What: A five-day festival of lights celebrated by Hindus, Jains, and Sikhs around the world. Families will gather to feast, light diyas, exchange gifts, enjoy fireworks and offer prayers.
When: Dates vary by year, but the festival usually happens in October or November. 
Want more tips on building a more purpose-driven brand? Check out this guide.
Last updated on March 15th, 2022.