AdRoll Partners With Sony Foundation Australia to Support the Wellbeing of Australian Youth
As a division of NextRoll, Inc., AdRoll is guided by a strong culture of diversity, equity, and inclusion. As part of our efforts, we partner with brands and organizations that prioritize taking care of people in our communities, just like we do.

That's why we're excited to share our latest partnership with Sony Foundation Australia to support their upcoming Wharf4Ward event.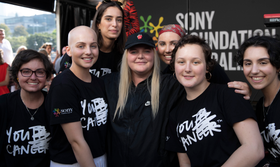 About Sony Foundation Australia
Sony Foundation Australia is the Australian charity arm of the Sony Group of Companies. The foundation focuses on raising funds to improve the lives of youth in Australia; whether they're impacted by cancer, homelessness, disability, or other disadvantages. Through events and fundraising efforts, they've been able to raise over $40 million since 1998.
Our Partnership
AdRoll is proud to be a sponsor of this year's Wharf4Ward; the foundation's signature entertainment event that raises funds for one of the foundation's programs, You Can Stay. 

You Can Stay is Sony Foundation's no-cost accommodation service offered to cancer patients in Australia between ages of 15 and 25 years old. The program enables patients and their families to stay in self-contained apartments close to treatment centers to ease the burden of travel and hospitality. To date, the annual Wharf4Ward event has raised more than $10.5 million for young Australians with cancer, which has enabled the building of five youth cancer centers, research, and programs like You Can Stay. 

"Sony Foundation is thrilled to have Adroll join our Corporate Partner network. The donated Adroll media package enables their advertiser's ad spend to work twice as hard," said Sophie Ryan, CEO of the Sony Foundation. "Not only is it marketing their business, but it will also have an immediate social impact by funding nights of accommodation for youth cancer patients through our program 'You Can Stay'."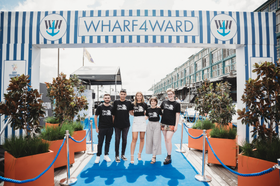 As a Wharf4Ward sponsor, AdRoll is donating a media package for purchase by a local business, the proceeds for which will go entirely toward helping patients in the You Can Stay program.
"We are excited to be a first-time sponsor of the Sony Foundation Australia's Wharf4Ward event to help support their You Can Stay program," said Tal Nathan, AdRoll's Vice President of Customer Success. "This effort has been incredibly impactful in improving the lives of Australian youth, and we are eager to be a part of the cause."
Get Involved
To learn more about the Sony Foundation Australia or donate to the foundation as an individual, visit their website at sonyfoundation.org.
Last updated on January 18th, 2023.